So, you've scored a spot at an upcoming event where creatives like you gather to showcase their talents and sell their masterpieces. Now, the big question is: how do you make your vendor booth stand out from the crowd?
Fear not, because ACT has your back! In this guide, we'll spill the beans on some fantastic ideas that will help you turn heads, captivate customers, and leave a lasting impression. Learn how to make your booth stand out at a fair, farmers market, or any event where your artistic brilliance shines!
Need Vendor Booth Insurance?
Our short-term event coverage is flexible, low-cost, and trusted by thousands each year. Buy a policy in minutes online today.
Successful Vendor Booth Ideas
A successful vendor booth is all about grabbing attention and engaging potential customers. Let's explore some winning vendor booth and vendor table ideas:
Add a theme: Embrace a fun and quirky theme that aligns with your products. Whether it's a vintage carnival, a whimsical wonderland, or a bohemian paradise, a well-executed theme can attract curious onlookers.
Offer giveaways and contests: Lure folks in with giveaways or host engaging contests that involve your products. People love freebies, and it's an excellent opportunity to showcase your craftsmanship.
Host mini-workshops: Set up a small workstation where you can demonstrate your artistic process. People love witnessing creativity in action, and it's a chance to share your skills and connect with potential buyers.
Play with displays: Create visual interest by incorporating different displays in your booth. Utilize shelves, risers, or even tree stumps to showcase your products at varying heights, catching the eye from afar.
Implement eye-catching signage: Craft a witty and eye-catching sign that reflects your brand's personality. Incorporate humor or clever wordplay to grab attention and make people smile.
Use props and backdrops: Elevate your booth's ambiance with carefully chosen props and backdrops that complement your products. From vintage suitcases to lush greenery or even a rustic wooden pallet wall, the possibilities are endless.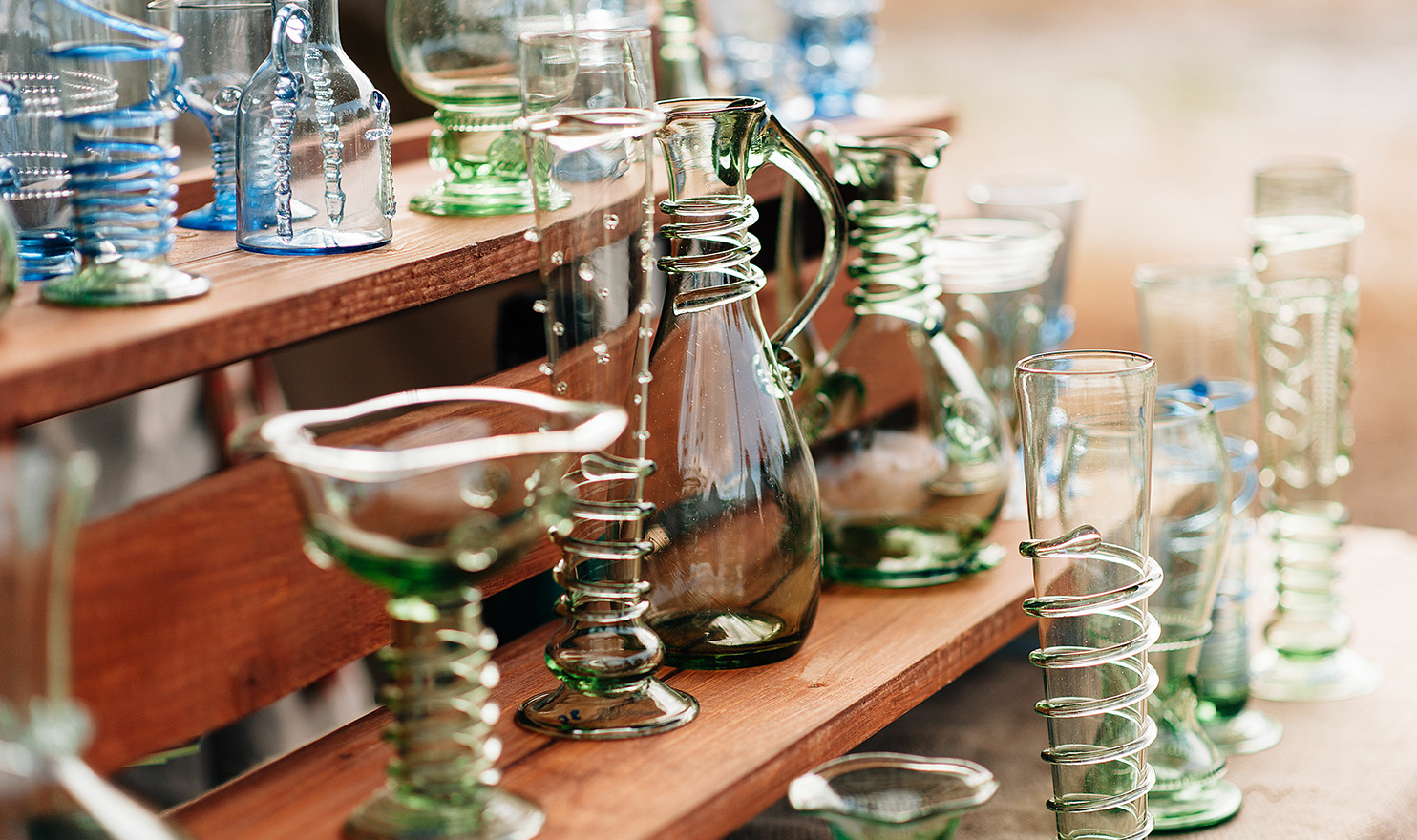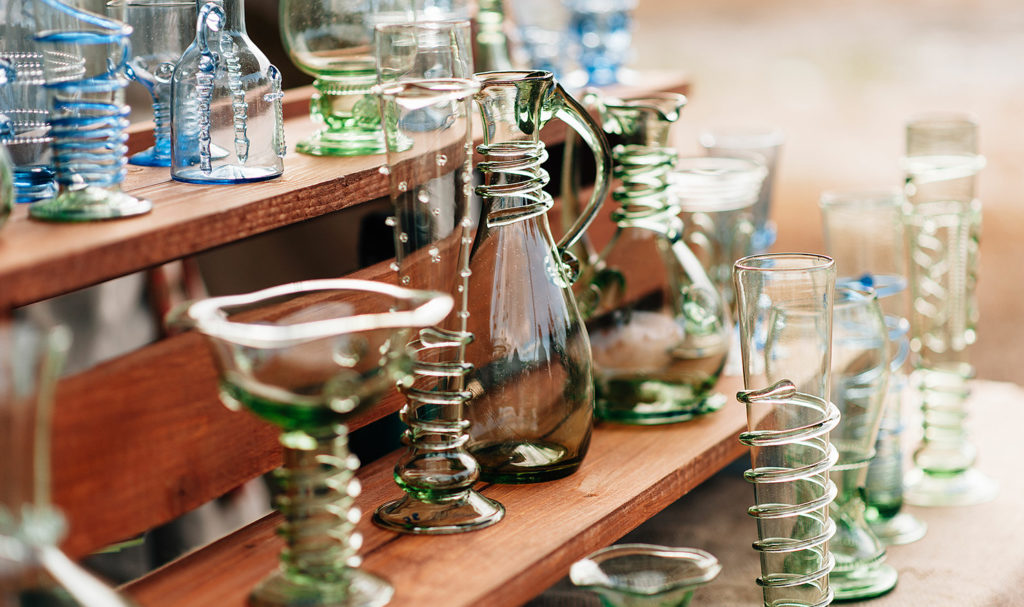 Curate a themed collection: Align your artwork with a specific theme or concept that resonates with the art festival's spirit. This cohesive approach creates a visually compelling display and gives visitors a glimpse into your artistic vision and storytelling.
Showcase your artistic process: Set up a live art demonstration where visitors can witness your creative process in action. Whether it's painting, sculpting, or any other medium, seeing the artist at work adds an extra layer of fascination and appreciation for your craft.
Arrange DIY stations: Set up a mini DIY station where visitors can create something small themselves, using your materials or tools. It's an interactive and memorable experience that fosters a connection with your brand.
Set up photo ops: Create an Instagram-worthy corner with props, a funky backdrop, and appropriate lighting. Customize it to match your branding and business. Encourage visitors to take photos and tag you on social media for a chance to win a prize.
Introduce collaborative artwork: Initiate a collaborative art project where visitors can add their unique touch to a larger piece. This interactive activity promotes engagement and community involvement.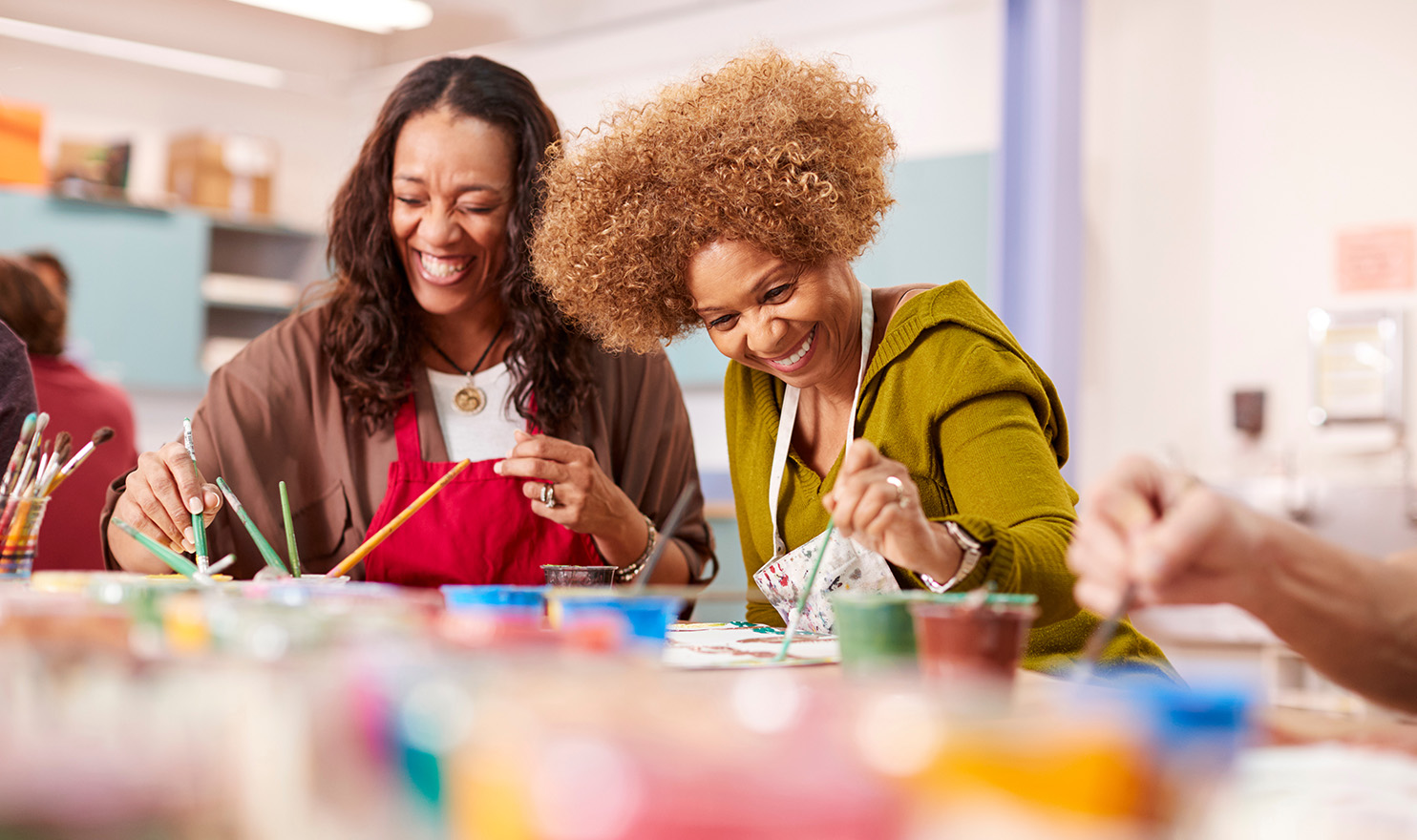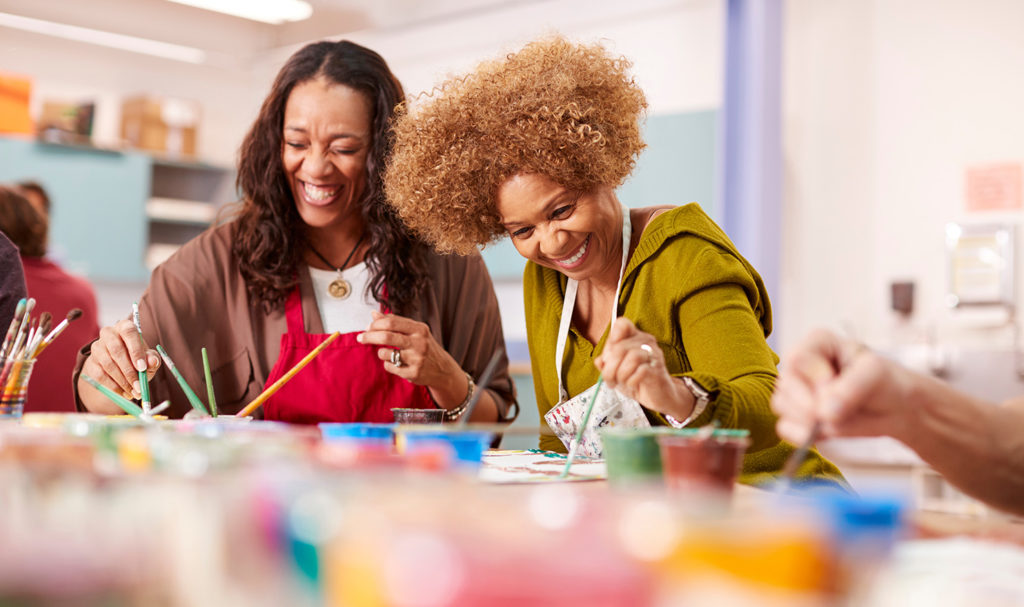 Invest in an engaging website: Design a user-friendly website that showcases your products and allows online shopping. Make it visually appealing, easy to navigate, and include high-quality product photos.
Hold live streams and demos: Host live video sessions on social media platforms where you demonstrate your creative process or provide insights into your craft. Encourage viewers to interact, ask questions, and make purchases.
Give virtual tours: Offer 360-degree virtual tours of your booth or studio, giving potential customers an immersive experience of your creative space. Make them feel like they're physically present.
Simple Trade Show Booth Ideas
Stick to clear and concise displays: Keep your booth clutter-free and ensure your products are the focal point. Use clear signage and product descriptions to help visitors understand what you offer at a glance.
Opt for interactive experiences: Engage attendees by offering interactive art experiences. Set up a communal mural where visitors can contribute their artistic touch, or provide small canvases for them to create their own mini masterpieces.
Hand out free samples or demos: Offer small samples or demonstrations of your products to pique interest and encourage visitors to make a purchase.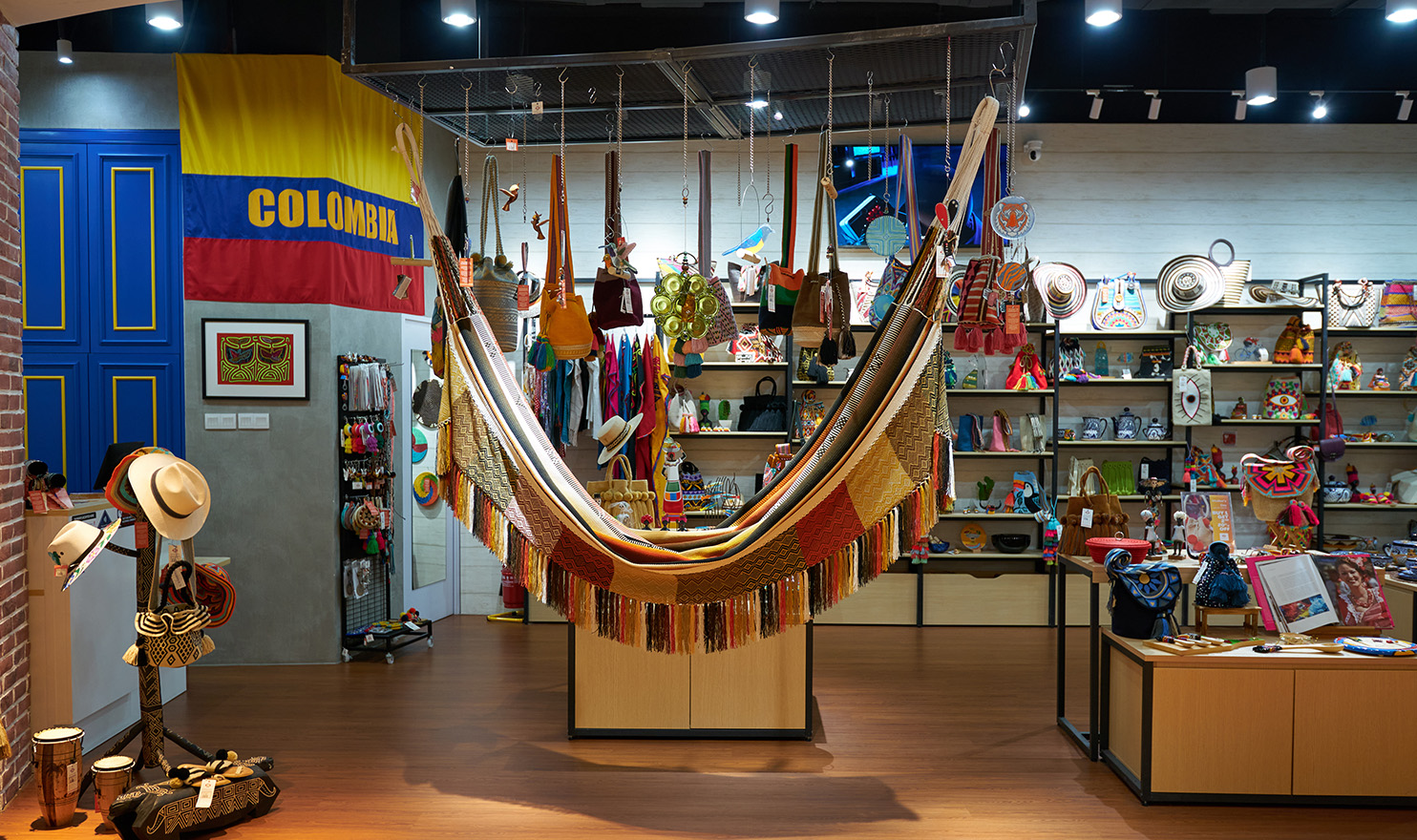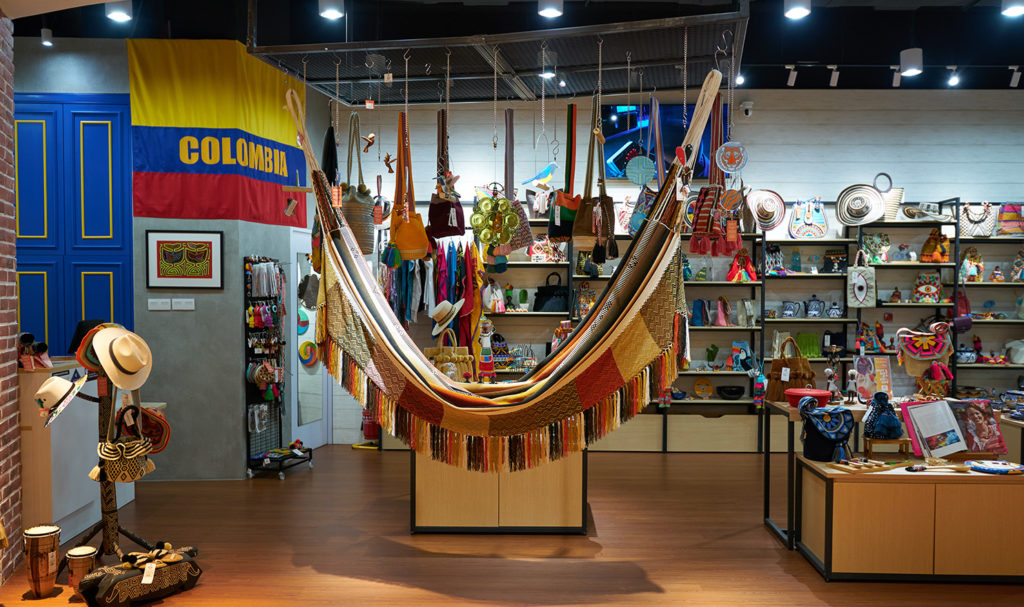 Vendor Booth Checklist For Artists & Crafters
Setting up a successful booth requires careful planning and attention to detail. This checklist covers all the essentials you'll need to create an attractive and functional display, while taking care of what you'll need to make a sale. (We recommend customizing this checklist based on your specific needs and the nature of the event you are attending.)
1. Display & Setup
Canopy or tent: Ensure you have a sturdy and properly sized canopy or tent to protect your booth from the elements.
Tables and chairs: Some events provide you with a table, or have sizing limitations, but be sure you have the proper table space for your display. You'll also want to bring a comfortable chair for yourself.
Tablecloths: Use clean and attractive tablecloths to cover your tables. These can be branded with your logo, or match your company colors. Some vendors bring a portable steamer to get wrinkles and creases out of their tablecloth while setting up.
Display racks and shelves: Consider using racks or shelves to showcase your artwork or crafts at different levels. This keeps your booth from looking cluttered and can draw in customers.
Signage: Prepare a professional and eye-catching sign with your business name and logo. You can also make smaller signs with product names and descriptions, or a sign that shows pricing for your products.
Lighting: Bring adequate lighting to illuminate your booth, especially if the event is held during the evening. It can be a unique touch to your booth and make you stand out.
Backdrop or backdrop materials: Create an appealing backdrop for your booth that complements your products. This could be a sheet, curtains, wallpaper on old boards, or even some twinkling lights.
Mirrors: If you sell wearable items, such as jewelry, clothing, or handbags, provide mirrors for customers to try on items. If they can see themselves with it, they are more likely to buy it.
Props and decorations: Use props and decorations that enhance your booth's overall theme and attract attention. You can use simple items that help set the scene, or relate to your product. For example, you can use a bust to show off jewelry, or plants and flowers to add a pop of color.
2. Inventory & Packaging
Sufficient inventory: Ensure you have an appropriate amount of products to meet the demand of the event. Start making your inventory about a month and a half in advance. You can ask the event promoters for an estimated attendance prediction. If you know what your big sellers are, make sure you keep extras on hand. If you take custom orders, have order forms with you so you can still make sales during the event.
Price tags and labels: Clearly mark the prices on your products or use individual tags.
Inventory tracking: Keep track of your inventory to monitor sales and identify popular items.
Packaging materials: Have ample packaging materials, such as bags, boxes, stickers, freebies, tissue paper, and wrapping paper.
Business cards: Bring plenty of business cards to provide contact information to interested customers. You can also add coupons to entice customers to make a purchase later or online.
3. Payment & Transaction
Cash float: Prepare a sufficient amount of change and small bills for cash transactions.
Credit card processing: Set up a reliable and secure credit card processing system, such as a card reader or mobile payment app.
Receipts: Provide receipts for all purchases, either through a printed system or by sending digital receipts.
Sales history: If you can, keep track of what you sell and how much. This will help you know what types of products to bring to the event next time.
4. Marketing & Promotional Materials
Flyers and brochures: Create informative flyers or brochures about your business and products. You could make a sign with the story or history of your small business to engage customers.
Promotional items: Consider offering small promotional items like stickers, magnets, or bookmarks with your logo.
Mailing list sign-up: Have a sign-up sheet or digital system for customers to join your mailing list. These work well with QR codes that lead to a digital sign-up form.
Portfolio or photo album: Showcase examples of your previous work or custom orders to demonstrate your skills and style.
5. Tools & Supplies
Tools and equipment: Bring any necessary tools or equipment you may need for on-site demonstrations or repairs.
Extension cords and power strips: Ensure you have adequate power supply for any electronic devices or lighting.
Safety equipment: Keep basic safety equipment like gloves, scissors, or first aid supplies on hand.
Basic booth supplies: Have things on hand like tape and zip ties in case something breaks. You may also want to have backup booth supplies, like an extra tablecloth or sign, in case something happens with yours during the event.
6. Personal Essentials
Snacks and water: Stay hydrated and energized throughout the day by bringing water and healthy snacks.
Comfortable clothing and shoes: Dress appropriately for the event and wear comfortable shoes.
Sunscreen and hats: Protect yourself from the sun if the event is outdoors.
Money for meals: Bring some cash or plan for meals during the event.
7. Miscellaneous
Event permits and licenses: Make sure you have any necessary permits or licenses required by the event or local authorities.
Maps and directions: Familiarize yourself with the event location and bring a map or GPS for easy navigation.
Storage and transportation: Use containers or crates to safely store and transport your inventory and equipment.
Weather protection: Have tarps, umbrellas, or plastic covers in case of rain or unexpected weather conditions. You'll want secure weights to keep your tent from blowing away with wind.
Event insurance: You can get short-term general liability insurance for your event with ACT Insurance. This can protect you from accidents where someone trips in your booth, or the wind blows your tent into a crowd.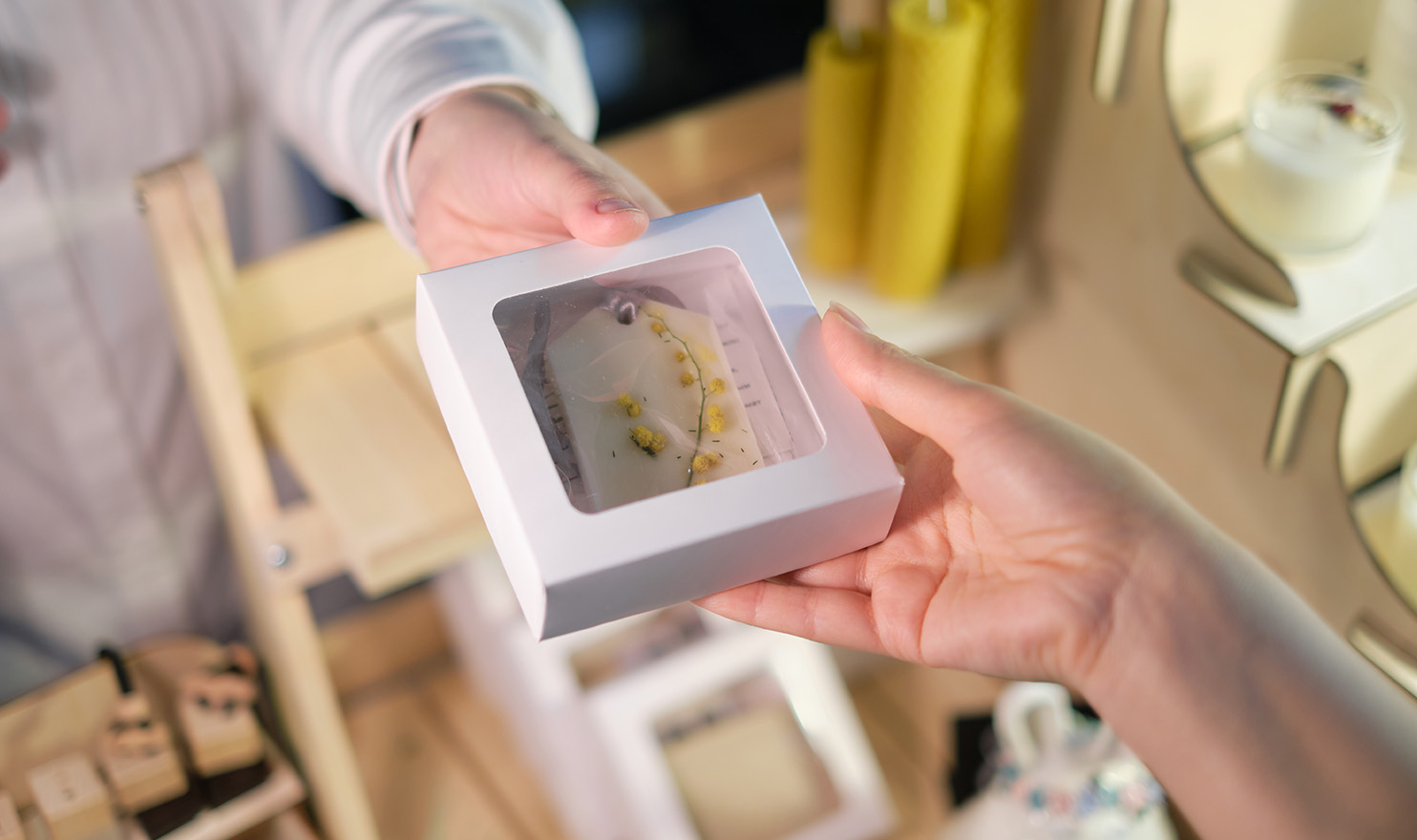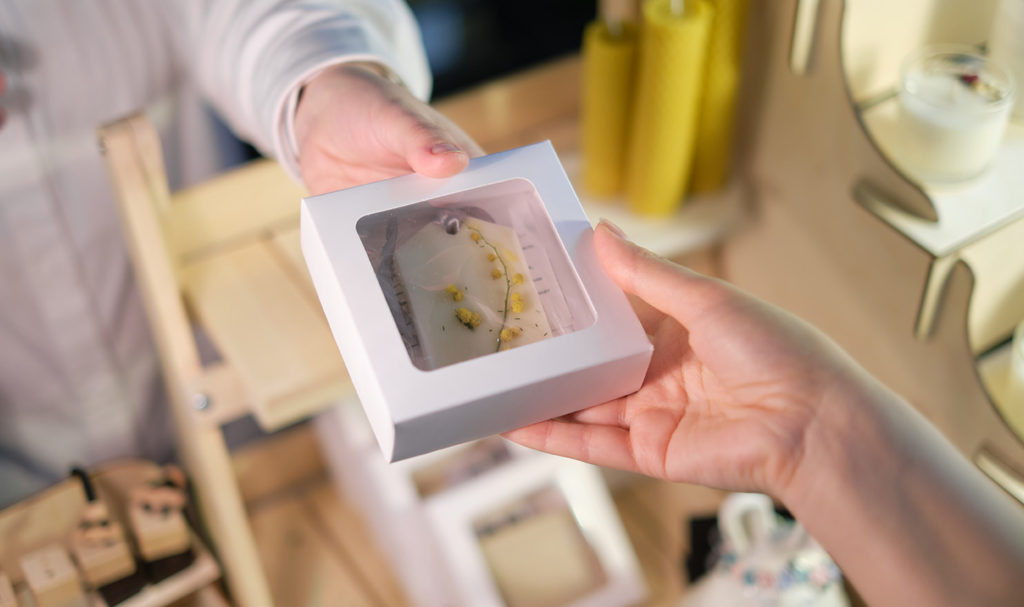 Only you know how to make your vendor booth stand out the best. With some trial and error, creativity, and a touch of your unique style you can make it a standout attraction at any event.
Remember, the key is to captivate your audience, foster connections, and let your products shine. Get ready to conquer the world, one craft fair at a time!