Spring is here and summer is not far behind it. Here are a few trends that are hot this season that will rock the craft fair scene.
Gray. Gray is blowing up in the interior design scene and in fashion, and it will also be a trending color at craft fairs. Reclaimed wood will still be very popular, but making it gray reclaimed wood would keep it on point. Warmer grays are particularly popular; Pantone even named Lilac Gray one of its star colors of Spring/Summer 2016.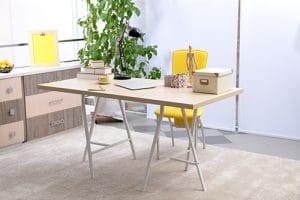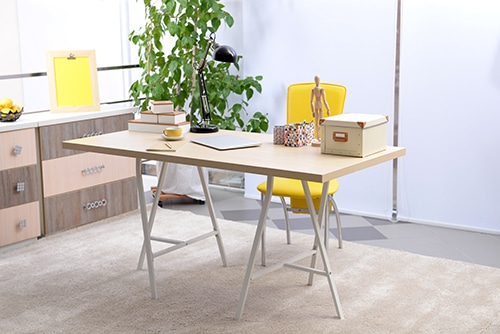 Yellow, blue, peach and green. Pantone also says that to add a pop to the neutral gray, designers are turning to bright but gentle colors like buttercup yellow and peach. Blue and green will also be popular this season.
Vintage and repurposed items are still very popular, which is great for crafters. Check out our Craft Show Trends 2016 Pinterest board for all kinds of ideas for incorporating items from screen doors, fruit baskets, hat stands, picture frames, bottles, suitcases, and chalkboards into your booth designs.
Black and white interiors. Maybe it's the new trend towards minimalism, but Elle Decor says, after years of bright colors ruling the home decorating scene, these colors are giving way to the class and elegance of black and white.
Mixed metals are still popular, matte finishes are king, and folk textiles are queen. Elle Decor named these textures as the new trends in interior design, and these trends will probably sell well at craft fairs this spring. Elle also highlighted floral metal jewelry as a blossoming trend at Spring fashion shows.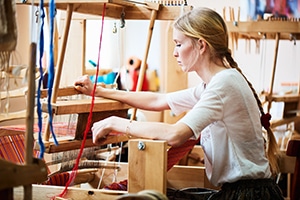 Smooth and sleek is the new shabby chic. Reclaimed items and handcrafted decor are still very popular, but the Huffington Post says interior design is moving toward a more spare, simple, and sleek look. Stripes and chevron are moving aside as designers lean toward more subtle touches of contrast. Craft show sellers can follow this trend to make their booth stand out from the competition.
Oh so glamorous, faux fur is popular as a touch of added texture.
Handmade is chic. This is great news for artists and crafters. Decorating with select, handcrafted items is popular this year. Something is going right in this world.
​Like our blog? Follow us on Facebook and never miss a post!