As a crafter, you get to do something you love for work every day. Running a creative small business allows you to grow your business in fun ways. However, finding new customers can sometimes be a challenge.
Here are four tips to help you grow your customer base.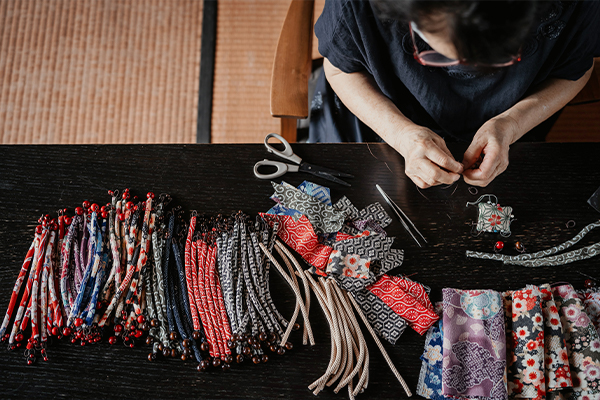 1. Build An Online Presence
It's no secret that social media is a great way for small businesses to reach big audiences. You craft beautiful pieces that you can showcase on a platform like Instagram. Facebook Marketplace can help connect you with people in your community that are looking to purchase from you. You can even discuss your work and show your creative process through YouTube.
2. Join An Online Marketplace
With the rise of online shopping, 2.14 billion people worldwide are buying products online. The ecommerce industry gives you the opportunity to tap into a global marketplace, expanding your business to new borders. Online marketplaces, such as Amazon and Ebay, are a great place to start, but it can be hard for small businesses to gain recognition. Sites like Jane and Etsy are built specifically for craft vendors like you to sell handmade products.
3. Create A Referral Program
How often do you buy something a friend recommends or ask for a family member's opinion before making a purchase? Referrals are a great way to find new customers and one of the best marketing methods.Creating a referral program allows you to tap into your loyal customer base and find people already interested in your product. When a customer refers to another person who makes a purchase, you get a new customer and they both get a small discount.
4. Join A Local Festival
A fantastic way to connect with your community is by becoming a vendor at a local festival, show, market, or event. Craft vendors have the unique opportunity to meet customers face-to-face, see what kinds of products people like, network with other vendors, and promote your online business. In order to attend an event, craft vendors need to have vendor insurance. ACT offers top-rated craft insurance at a low price. You can be insured online in 10 minutes or less.
Being a small business owner, you have the freedom to try new marketing tactics without much risk. Don't be afraid to experiment. Adjust your strategy if something is not working and focus on the methods that work. Your next customer is waiting for you!