This former language arts teacher is taking the bookmark world by storm. With the help of her husband Robert, and a small army of family and friends, Elizabeth Fontenot is connecting with book lovers and readers all across the Southern United States as her small business Carpe Librum continues to grow in ways she never thought possible.
Recently, Elizabeth was gearing up for an event that started requiring their vendors to carry insurance. After doing some research and comparisons, Robert came across ACT Insurance. The couple crunched some numbers and opted for an Annual policy to keep Elizabeth covered at the 30+ shows she attends each year. Now that they've experienced the peace of mind insurance offers, they are advocates for ACT and were excited to share their story with us.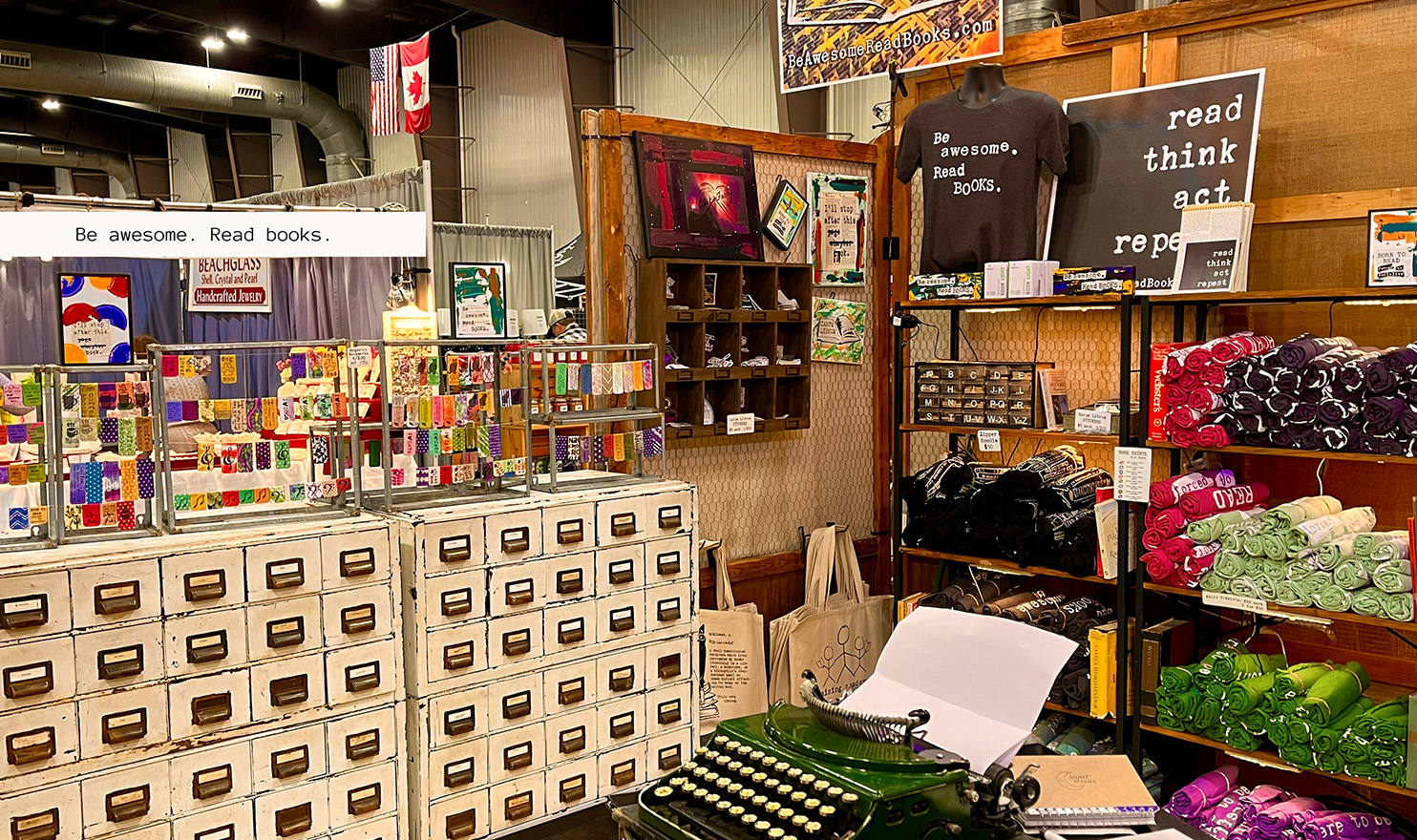 Q: Where did you find the inspiration for Carpe Librum?
A: Back when I was a teacher, I found a solace in crafting. It was a great way for me to unwind at the end of the day, keep me busy in the summers, and help break up lessons for the kids. Our school library was getting rid of old encyclopedias and let us teachers keep whatever we wanted. I started using the pages for a lot of my crafts, and being an avid reader, it just really fit my style.
I ended up getting laid off and my mother-in-law is the person who encouraged me to get into craft shows. Suddenly this paper crafting hobby of mine turned into a way for me to help pay our bills. Even though my first show felt like a disaster, I kept pushing and now five years later I can say this business saved us.
Carpe Librum is a play on words, it means "seize the book." It's an all-encompassing phrase for us, since we are always on the lookout for old and outdated books to repurpose, and we've gone all in on this business. It's also very representative of my love of literature and fighting against this digital day and age with something tangible and timeless. There's a sort of rebellious spirit to it that we love. It makes us feel like we are part of something bigger than ourselves.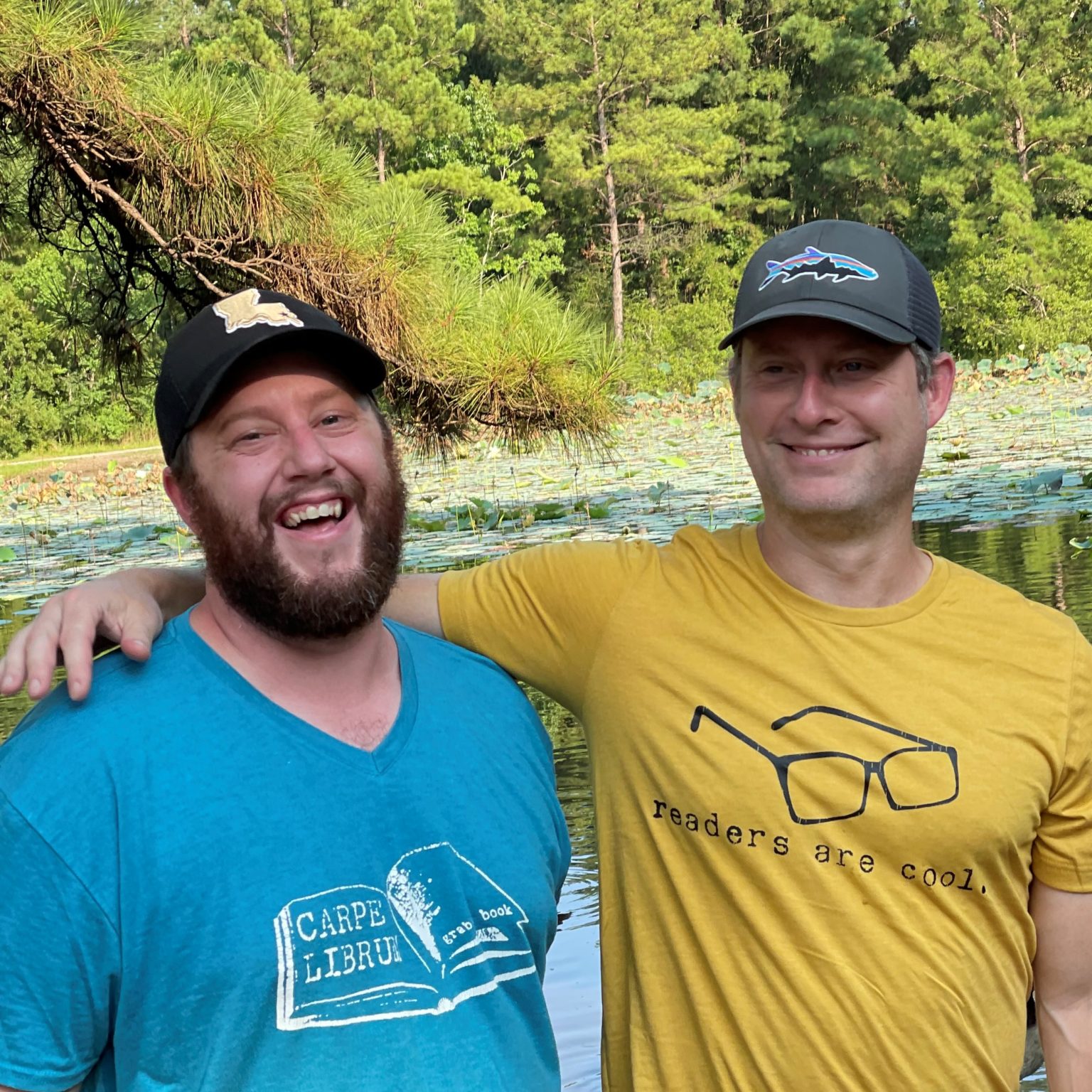 Q: What's your favorite part about being small business owners?
A: I think knowing that no two days are the same, and we have this new sense of control over our lives that we didn't before. We call Louisiana our homebase, but we actually live in this camper full time and take it all over the place to attend different shows. We have our list of shows we like to frequently attend year after year, but you're usually in a different booth, meeting new vendors, and talking to new customers.
Just like our bookmarks, everything is a unique experience with a small business. It's exciting because you get to determine what your goals are, how many shows you do, and what your day-to-day looks like. When we both lost our jobs, we poured all our time and energy into this business, and it's rewarding to see how it's become our livelihood.
I think we both also love the fact that we get to meet so many people at the events we do. We're lucky to have some seasoned vendor friends who have been in the game for upwards of 20 years. They let us pick their brains and give us some amazing advice. The sense of community and willingness to jump in and help each other is just incredible.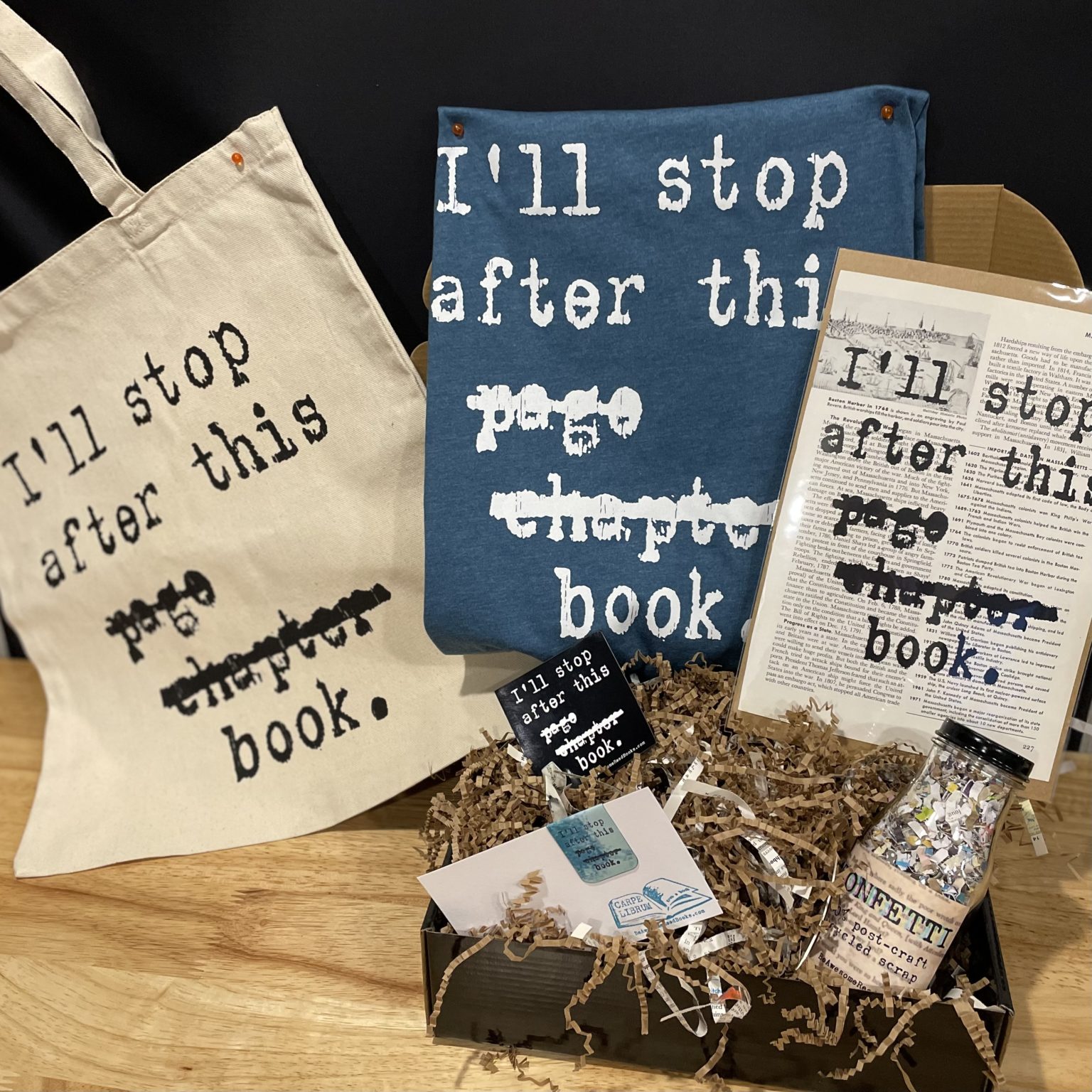 Q: How have you been able to grow your business year over year?
A: Well, I started Carpe Librum right before the pandemic hit. It would have been really easy to just stop, but I pushed through that time. It meant having to work in really hot outdoor venues, like barns that were hitting 110 degrees inside, and dealing with shows getting canceled or postponed. But since I stayed persistent and patient with it, I was able to double my business that year and really get my name out there.
I know not everyone can work like that during a pandemic, so I was really fortunate I was able to make adjustments and still do shows. I think starting small and slowly adding on more shows and inventory has been my clearest path forward. Once I really nail down doing 10 or 20 shows a year, I will start signing up for more.
I also have help from family and friends around the country who do little things that help me keep business going. Some of them stamp my logo on packages, others help us print and roll shirts. Plus I have Robert to help me with all of the behind the scenes business stuff.
One thing that has been tricky is trying to manage the online space. When I'm making over 30,000 bookmarks a year, I have no way of photographing and uploading each one since they're all different. Right now we just have shirts and mugs online with our logo on them.
I think it's okay that we've taken our time getting accustomed to the online space. We don't even have social media, so we've put all of our focus just into shows. It's worked really well for us. If you find one method that works for you, then lean into that. Don't feel like you have to be doing it all at once.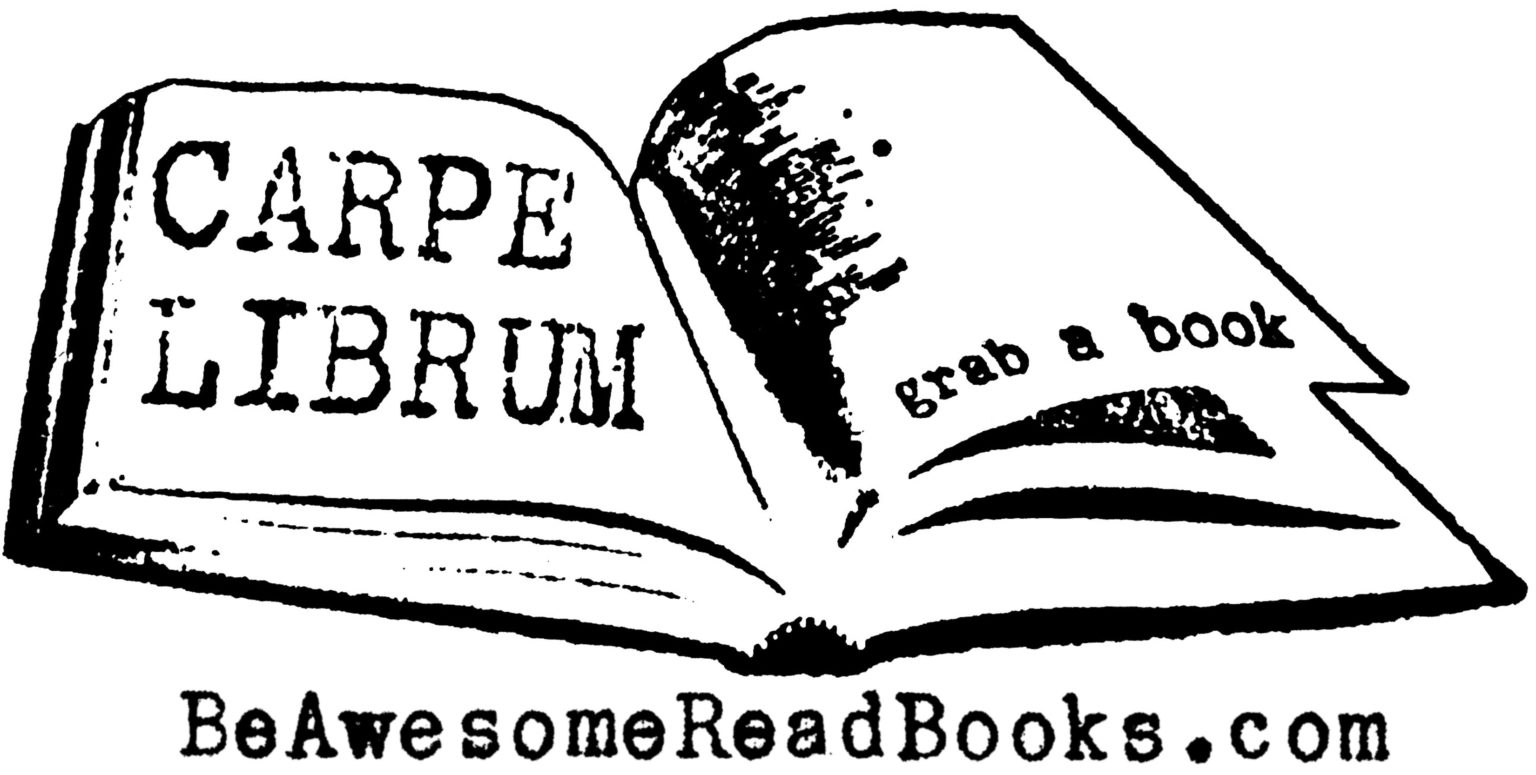 Q: What advice would you give to someone wanting to start their own craft business?
A: Four bookmarks for $10 was way too low! But, don't be afraid to invest in your business. If you stick with it and keep trying new things, you're going to make that money back and find a lot of satisfaction in your business. It's daunting when everything costs so much at first, but you'll quickly fall in love with the atmosphere of doing shows and it makes it all worth it.
I know it sounds contrary to say "Don't worry about every single penny," but we truly spent a lot of time stressing over every last cent and dollar amount. You really don't need all that extra stress, and as long as you are generally tracking your expenses then you will be okay. You don't have to freak out over misplacing a single rubber band like we once did, it's just the cost of doing business.
I also think deciding to get a camper and live life on the road while doing these shows was one of the best decisions we made. I know it's not for everyone, but it's definitely been the right move for us. I think you really need to just be in tune to yourself and your needs. Don't be afraid to try new things, but don't feel like you have to do them just because someone else is. Do what works for you!
Make your business fit around your lifestyle and you'll find joy in the work you do every day.
Want to see more of Elizabeth's work? Check out her online store today! You can also learn more about the ACT Annual policy that Elizabeth & Robert, and thousands of other crafters, trust in every year.