It's showtime! If you're gearing up for a trade show, then you know how important it is to prepare. From researching the trade show and creating a timeline to planning your presence at the event, there's a lot of work that goes into making sure your event is successful.
With our trade show planning template, you can make sure you're ready for anything that comes your way (especially if you have our trade show insurance for protection). Let's get planning!
Trade Show Insurance
Get event-approved coverage for your next event in minutes with our simple online application.
Trade Show Planning & Prep
Trade show planning is an important part of any successful event. To guarantee that you are ready for your next event, it's important to start by researching the trade show and creating a list of objectives. This will help you understand what types of materials you need to purchase, how much time and resources you'll need to allocate, and what kind of marketing campaigns you should implement leading up to the event.
We recommend starting your trade show prep as far in advance as possible, typically 2–6 months before the event. Doing so will give you ample time to plan, prepare, and travel to the trade show as seamlessly as possible. Many events also open vendor and exhibitor applications months in advance, so keep an eye on the trade show site for application dates.
Creating a timeline for each task is also essential. This will help keep you on track and make sure that everything is completed in plenty of time before the big day arrives. Make sure that your timeline includes tasks such as:
Ordering promotional items like flyers, banners, or tablecloths
Preparing talking points and sales pitches
Creating product samples or inventory
Designing a booth display
Obtaining any required permits or insurance coverage
When it comes to budgeting, there are several factors to consider. Start by calculating the following expenses:
Vendor application fees
Booth displays
Product inventory and packaging
Marketing materials or promotional items
Transportation or lodging expenses
Identifying what types of materials you need to purchase ahead of time can also help in this regard — as well as help you avoid unnecessary costs.
Finally, it's important to plan marketing campaigns leading up to the event. Promotional materials, such as social media posts, can be used to build excitement and interest in your booth before the actual event takes place. This increases the chances of success at the show itself.
It's also worth considering investing in resources such as trade show insurance — protecting yourself against any unforeseen circumstances ahead of time always pays off.
Don't Miss A Thing!
Check out our checklist for everything you need at your next event.
Exhibiting at a trade show can be an excellent way to raise brand awareness and generate leads. For any event to be successful, it's essential to have a thorough vendor booth checklist ready before arriving.
Here are some steps you need to consider:
1. Get Familiar with the Venue: Taking the time to learn about the layout of the venue and all that comes with it is key. This includes studying capacity limits, booth sizes, power requirements, and other regulations that could apply.
2. Design Your Layout: Once you know what you're working with, map out where your display materials, promotional items, and other materials will go so they stand out in the crowd. Also, think about how you'll manage customer traffic so everyone can move around comfortably. Take product displays and a "checkout" area into consideration as well.
If your event is outdoors, we recommend having items to stake down any tents, umbrellas, or shade covers. You can use tie-downs, stakes, sandbags, or zip ties to help secure objects from wind gusts. It's also good to bring heavy-duty tape so you can secure wires and prevent anyone from tripping over them.
3. Acquire Permits & Licenses: Some events have certain permits, licenses, or insurance policies you're required to obtain to attend as a vendor. Always double-check with your event organizer if there is anything you need to register for before the event.
4. Draw Up A List of Necessities: Create a list of everything needed for a successful event such as banners, posters, flyers; tables, and chairs; business cards; etc., which will help ensure customers remember your presence after leaving your booth!
5. Invest In Trade Show Insurance: Depending on where you are exhibiting, investing in insurance might be beneficial if something unexpected happens during an event within your assigned exhibition area.
Regardless if your event requires you to carry insurance, we always recommend getting a short-term general liability policy to insure you while you are at a trade show.
You never know if someone is going to trip in your booth, or if unexpected weather could knock part of your display over into someone. It's best to stay protected against these possible accidents and get insurance coverage before your event.
By taking these easy steps beforehand and researching each aspect thoroughly, you can take a lot of the stress of planning off your shoulders so you can be prepared and stay focused during the trade show.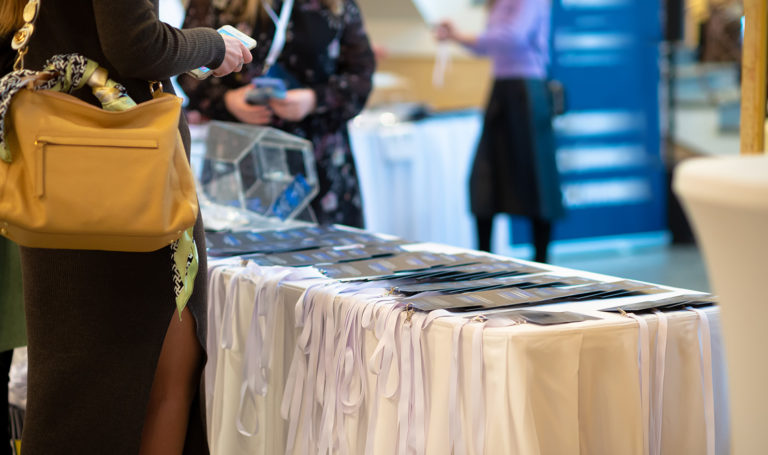 Choosing The Right Trade Show Booth
Choosing the right trade show booth is essential to creating a successful event. The size of the booth should be in proportion to the show space and also depend on the type of product or service you are exhibiting. Different booths come with different features and designs, so it's important to choose one that best suits your needs.
Make sure that your booth is designed so that visitors can easily navigate it. Consider elements like lighting, flooring, and walls to ensure that your booth stands out from the competition. You might also want to consider adding extra interactive elements such as furniture, displays, and screens to create an inviting atmosphere.
It's important to remember that other exhibitors will be competing for attention at the show too, so make sure your booth stands out from the crowd. Research other exhibitors before you attend to see what kind of booths they've created and how you can differentiate yours from theirs.
Finally, don't forget about safety. Make sure all equipment is properly secured and up-to-date on any necessary permits or licenses needed by local authorities. Investing in trade show insurance will also help protect you in case any unexpected accidents occur during the event, or during setup and breakdown times.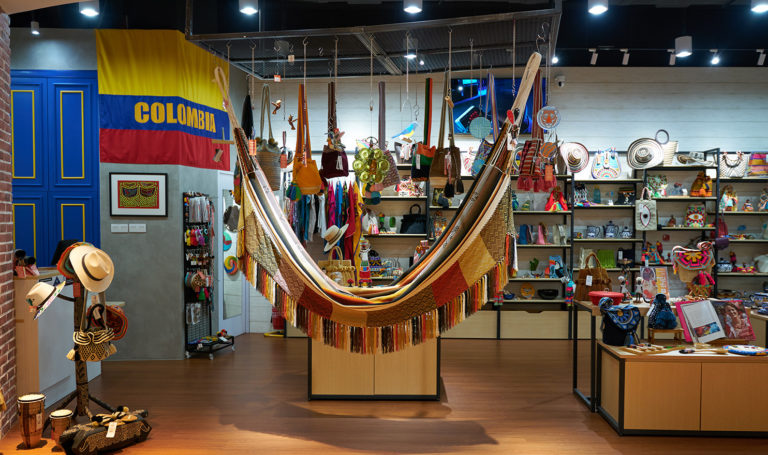 Planning Your Presence At The Trade Show
A successful trade show requires planning your presence. This involves preparing any speeches, sales pitches, or talking points you'll share with visitors at your booth. It can be helpful to have a team of people helping you run the booth; someone to chat with visitors; someone to focus on restocking and keeping the booth clean; and someone to help process and package sales.
Having a team also allows you to step away to grab food, use the bathroom, and network with other exhibitors. It's helpful to plan out a schedule while you're at the event, so you and your team know when to take breaks and keep things running smoothly.
Marketing materials are essential for making sure your booth stands out from the competition. Develop handouts or brochures highlighting the features of your products or services. You can also consider giving away promotional items branded with your logo and contact information.
Lastly, it's important to remember to collect contact information, like email addresses, from people you meet at the trade show so that you can stay in touch after the event is over. You can try a sign-up form for people to join a newsletter or have the chance to win a prize. This gives you a list of potential customers to reach out to after the event and helps you track your lead generation.
By taking these steps ahead of time and having an organized plan in place, you can be sure everything runs smoothly before, during, and after the event. With our comprehensive checklist and tips available to guide you along the way, you can be confident that no detail has been overlooked.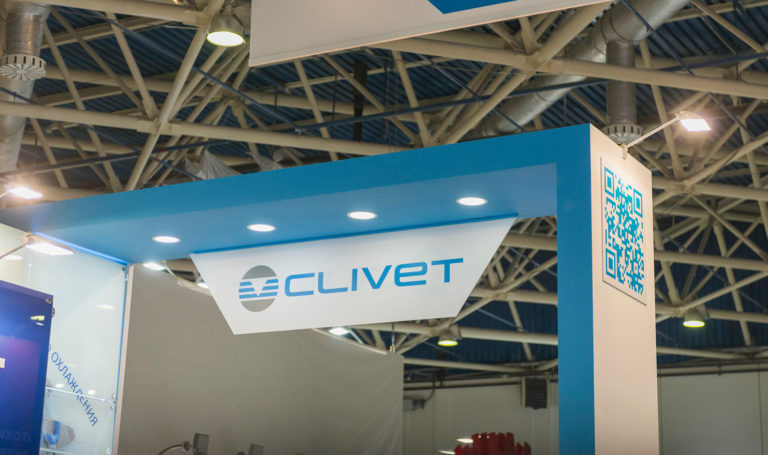 Getting Trade Show Insurance
We've talked about it a little bit so far, but trade show insurance is an essential part of any successful trade show.
This type of insurance provides protection for you, the exhibitor, and the event venue in the case of an incident involving property damage or third-party liability.
Trade show insurance can protect you from paying for medical bills, repair costs, or lawsuits from instances such as:
An event attendee trips over an electrical wire in your booth and dislocates their hip
Part of your display scratches up the floor of the event center
Unexpected wind blows your booth tent into the parking lot, breaking the window of a car and hitting bystanders
A child running near your booth falls and injures themselves, and the parents sue you for negligence
When selecting trade show insurance, it's important to consider what types of coverage your event will require, such as product or professional liability coverage. Additionally, you should look into special coverage for electronic equipment and promotional materials that will be used at the trade show.
At ACT Insurance, we offer two types of trade show insurance plans that provide you with the necessary coverage for your event: ACT Show and ACT Annual.
Starting at $49, the ACT Show Policy offers general liability insurance for events. This policy can cover you for accidents caused by your business. It includes General Liability Insurance, which is the standard coverage most events require. This policy can't cover you for accidents caused by a product you sell or sample, or if someone steals any of your property during an event.
Policy lengths include 1–3 days, 7 days, and 90 days, and you can choose the date range you need the policy for.
Starting at $279, the year-round ACT Annual Policy includes both General and Product Liability Insurance. This policy will cover accidents your business and products cause, such as bodily injury or property damage.
This policy offers the option to add Professional Liability Insurance, which covers you for any professional instruction you may give. You can also add Tools, Supplies, & Inventory Coverage, which insures the materials you have at the event against theft and damage.
By investing in quality trade show insurance from ACT Insurance, you can be sure that you have the right protection when it matters most — at your next trade show.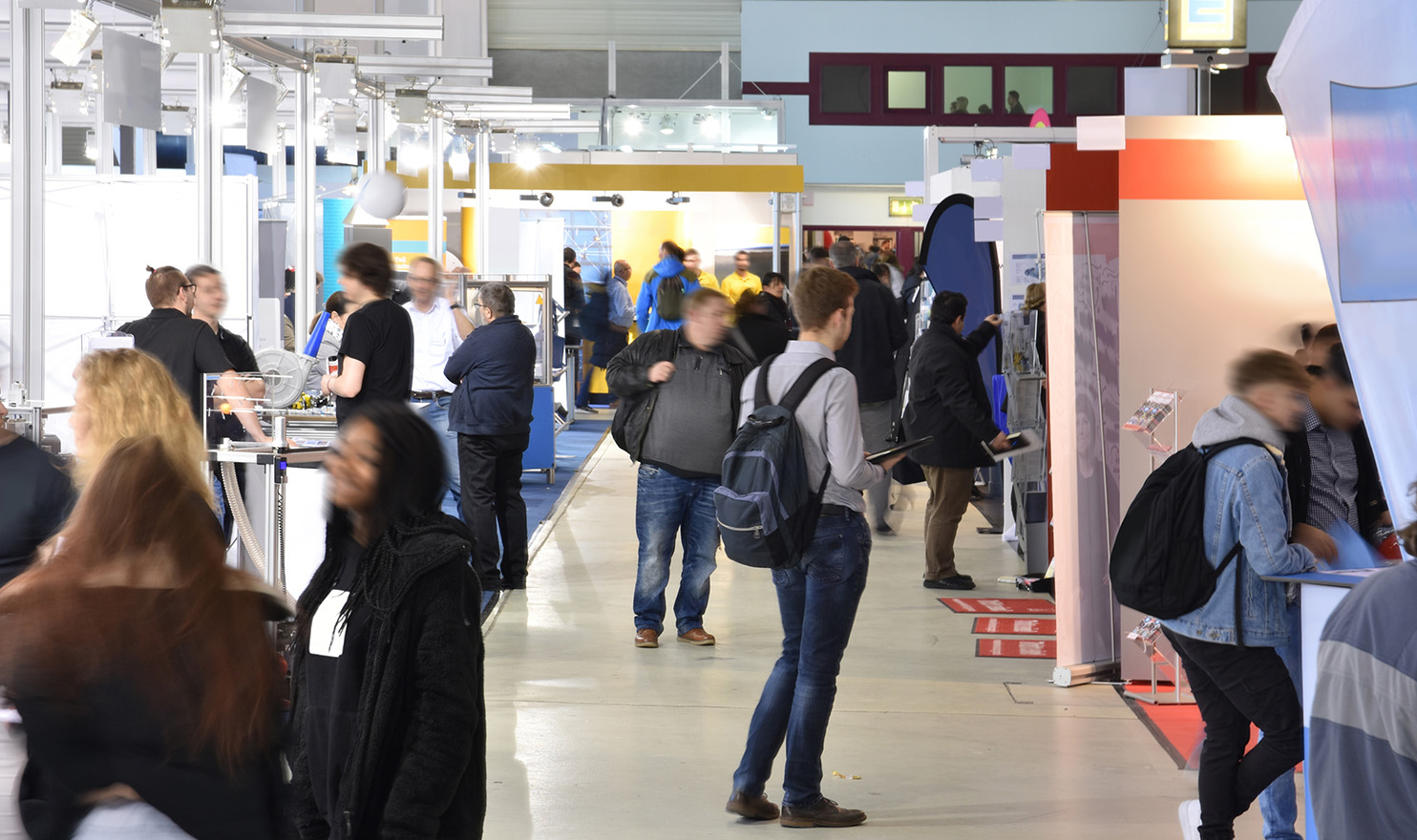 Check Trade Show Planning Off The List!
In conclusion, with the right preparation, you can enjoy a successful trade show experience. So take advantage of our comprehensive trade show exhibitor checklist and get ready for your next event.
Don't forget to check out our trade show insurance to keep yourself protected, and remember to have fun with the planning process. We wish you the best of luck at your upcoming trade show!
Forget Something?
We have a comprehensive checklist to make sure you've got everything you need for your next event.