Playing pretend and reading fantasy books enveloped a young Marika in a world of her own imagination. It sparked the creativity flame that grew with her. Any chance she had to express herself through art—whether it was painting pottery, trying her hand at cosmetology, or sharpening her skills as a dancer—Marika jumped at the opportunity.
"My favorite part about creating is how it feels like magic," Marika said. "Thinking of something and bringing it into the world shows me the possibilities are as endless as my imagination."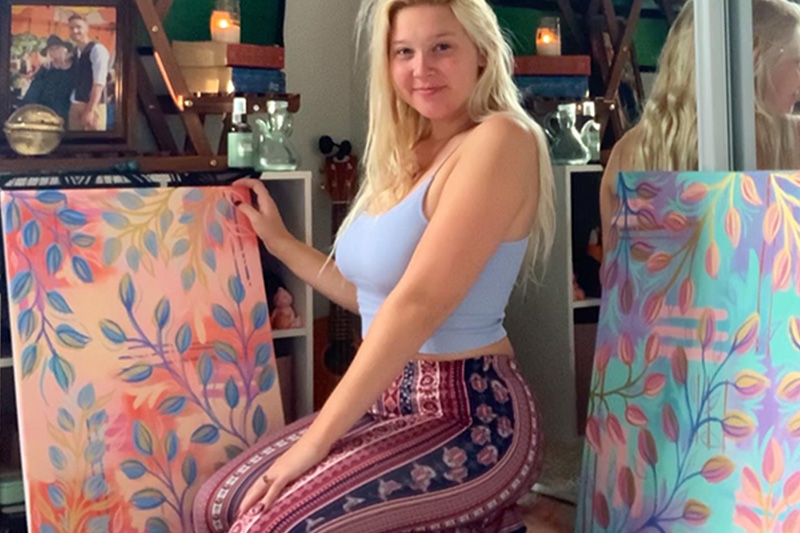 With the encouragement of her parents, Marika grew up enrolled in art and dance classes. In her free time, she enjoyed painting pottery with her mother and grandmother at their local Color Me Mine studio. Little did she know, pottery would later play a larger role in her life.
When Marika was in high school, she found herself faced with the question, "What do you want to do after you graduate?" At this point she had spent over 13 years dancing and knew she didn't want to make a career out of it. Marika decided to take a chance and enroll in a cosmetology program. "I was 17 and halfway through a beauty school program," she recalls. "While I loved the creative aspect, I was miserable in the environment. And then a unique opportunity presented itself."
One day Marika was talking with her grandmother about the Color Me Mine studio she loved going to with her while growing up. They thought her mother would do so well working there, so Marika mentioned it to her mom. The next day they found out the studio was for sale, and a few months later her mom was closing on the place. Marika decided to leave cosmetology school to help her mom run the pottery painting studio.
"I really just fell in love with painting pottery, but I didn't know how to make a career out of it," Marika said. "I knew I wanted more—I wanted to work for myself and make my own schedule. I wanted to create. I had seen other artists break off from the paint-your-own-pottery industry to sell finished pieces. I thought 'Hey, if they can do it, I can do it!' so I just kept painting and started taking myself more seriously."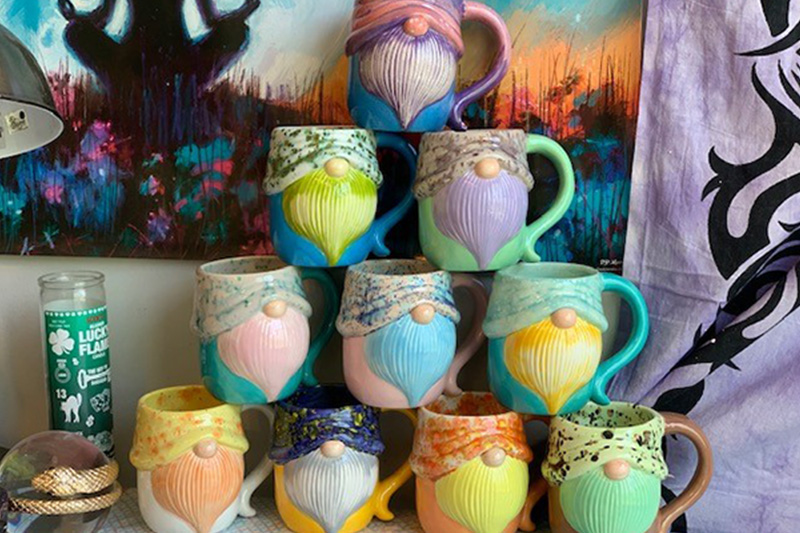 Connecting Through Creativity
In January 2021, Marika registered her business, Marika Johanna, and started looking for ways to promote her business. She found a local festival and set up a little pop-up booth outside of her mom's Color Me Mine studio. Marika loved being able to meet customers face-to-face and share more about her business. Because her work is based in fantasy, Marika decided to take a risk and apply for a booth at the Bristol Renaissance Faire in Wisconsin.
"It was a total leap of faith so I was surprised and excited when I got in," she said. "It was a lot of work between prepping my costume, decorating my booth, and getting all my artwork ready to sell. But it ended up being what kick started my business. I was selling out of product each weekend and making so many great connections."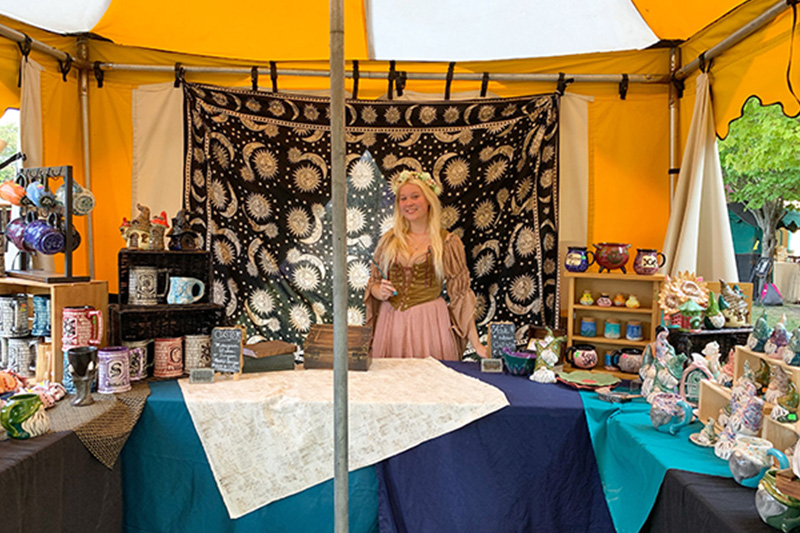 The connection people feel with Marika's art is her biggest inspiration. She will look to nature and let her spirituality guide her or she will pull tarot cards and follow her intuition. From there the colors, designs, and techniques will flow naturally. Marika rarely plans out a project beforehand, rather she lets the piece speak to her and see where it takes her.
"I love the spiritual side of what I do!" Marika said. "My mission for my art is to bring love and light to all who are drawn to it. Hearing how I was able to touch someone emotionally or spiritually through my art is what keeps me going. Getting to see how people connect with my art and are now collecting it makes me feel so good inside, like my art is actually making a difference."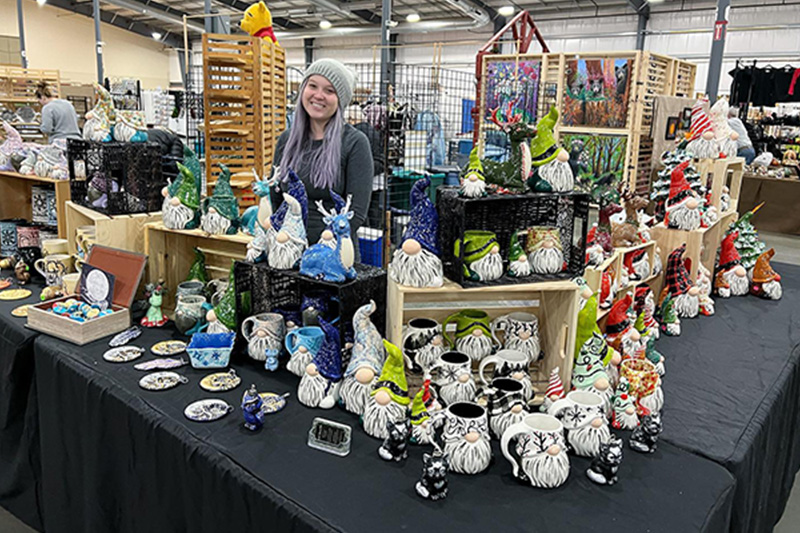 Marika feels her business is flourishing now because she was willing to step outside her comfort zone and attend events. "There's a learning curve but I have learned something from each one and I'm considerably more comfortable now having a few shows under my belt," she said. "The craft shows taught me how each show is different yet they can each be successful if I approach them correctly."
Amongst the colorful prep and detailed planning for her first renaissance faire, Marika noticed she needed artist insurance. She grew frustrated as she tried to find the coverage she needed at an affordable price. That's when Marika found ACT Insurance.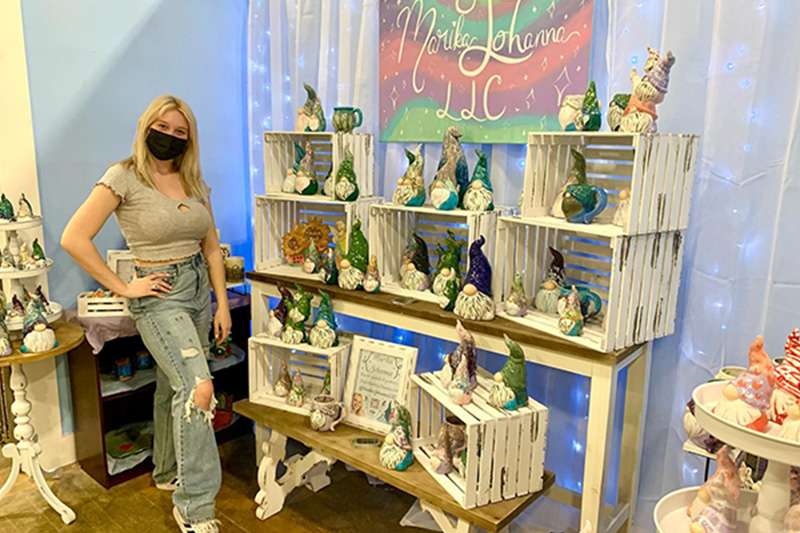 "ACT was exactly what I needed and has enabled me to start doing more shows, which really accelerated my business. I love how it's created for creatives and the specific set of needs we have. It's everything I could want! It puts my worries at ease so I can focus on what I'd rather be doing—creating!"
For Marika, it's important to calm her concerns. Not only does she have a lot on her plate running her own business, but it helps her keep a clear mind and stay in tune with her work. Marika is teaching herself how to operate her own business and navigate adulthood simultaneously—which is a big accomplishment for her. Being just 22-years-old, Marika feels fortunate to have found her passion this early in life. She is eager to learn from others and grow in her community. Having access to tools like ACT have made being a young small business owner a bit easier.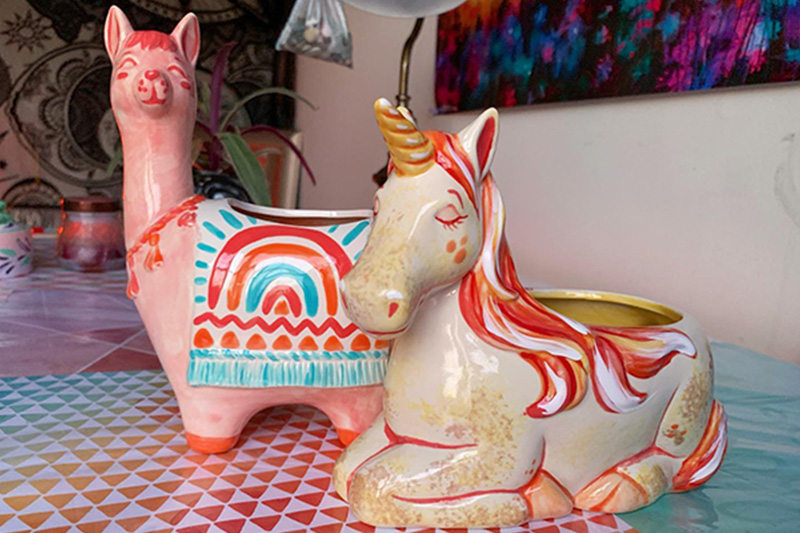 Carried by her intuition and inspired by her connections, Marika is painting her way down the path set before her. She knows this is just the beginning of her journey and her creativity will continue to grow with her. Marika believes the energy she puts into her art is carried with it wherever it goes, so her biggest goal is to pass on the energy of love and light in her work.
"To me art is something that connects people," Marika said. "What I create can touch someone in a way I never thought possible. Art transcends words, time, and culture. Being able to be a part of that is a surreal feeling. Having the chance to connect to people on a soul level like that is so special and it's a feeling I'll never get tired of."
Take a look at Marika's pottery pieces on her Instagram and Facebook page!