Selling crafts online has never been more accessible or rewarding, thanks to the power of e-commerce platforms, social media, and digital marketing.
In this guide, we will take you through the essential steps and strategies to help you know how to sell crafts online, from choosing the right platforms to capturing stunning product photos and setting up an efficient shipping process.
Online Craft Business Coverage
Stay safe in the online space and insure your craft business in minutes today.
#1: Identifying Your Craft Niche & Target Audience
Before delving into the world of online sales, it's crucial to know how you're going to set yourself apart and find your customer base. Start by evaluating your strengths, passions, and unique skills to determine the type of crafts you want to specialize in.
Next, research your ideal customers to understand their preferences, interests, and buying behaviors. This knowledge will enable you to create products that cater specifically to their needs and position your brand effectively in a competitive marketplace.
#2: Choosing The Right E-Commerce Platform
Selecting the right e-commerce platform is essential for a smooth and successful online selling experience. Several popular platforms cater to artisans and craft sellers, each with its unique features and pricing structures.
Look at factors such as ease of use, customization options, payment processing, transaction fees, and audience reach when making your decision. It's also beneficial to explore multiple platforms to maximize your online presence and reach a broader customer base.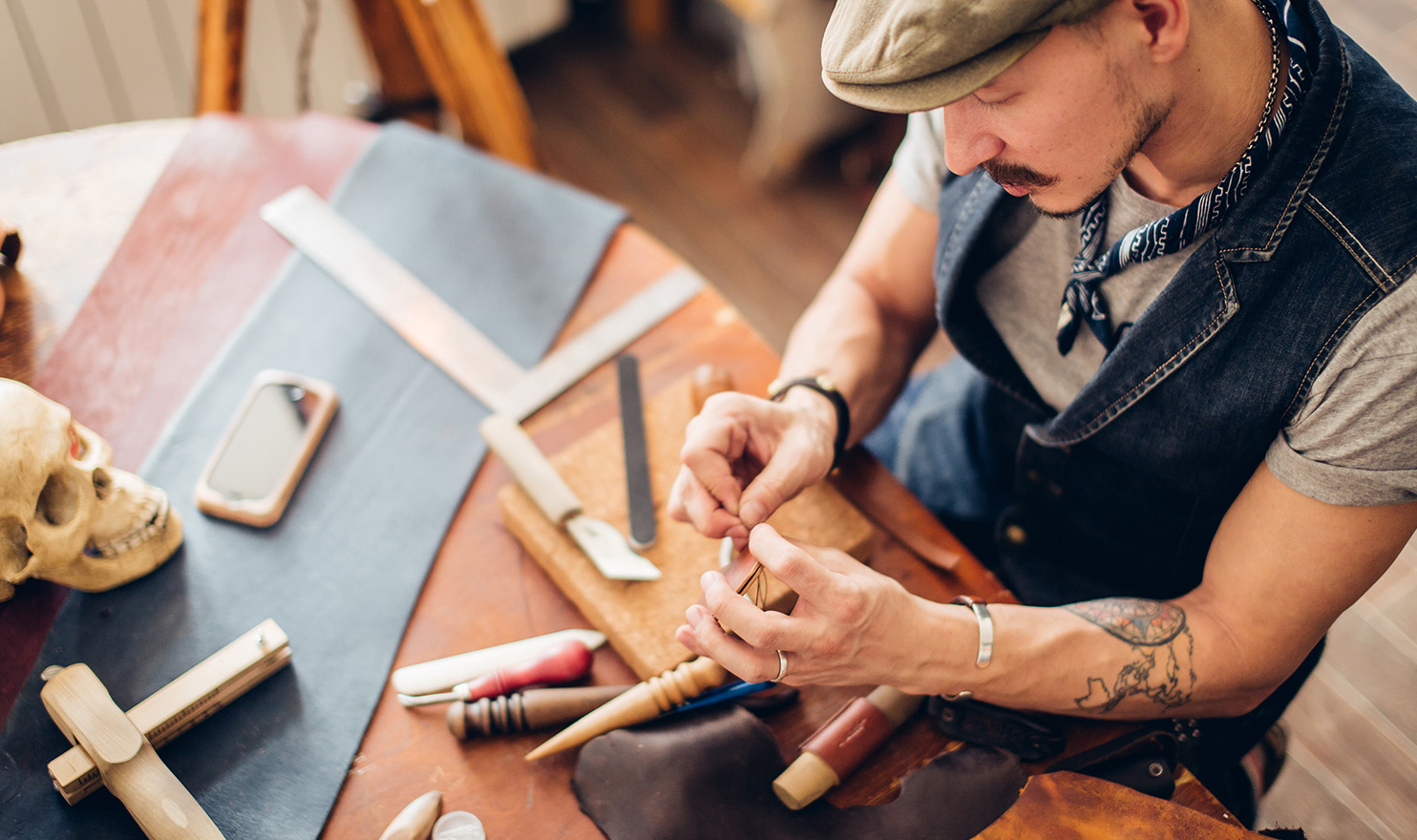 Where To Sell Crafts Online
Knowing where to sell your crafts online can be tricky, so we recommend doing some research first so you can pick the right one for your business. To help you get started, we've put together a list of some of the best platforms to sell crafts online.
How To Sell Crafts On Facebook
Facebook provides a remarkable opportunity for artisans and crafters to showcase and sell their creations to a vast and engaged audience. With its expansive reach and robust advertising capabilities, Facebook is a valuable platform for building brand awareness, driving traffic, and generating sales.
Here's how you can start selling crafts from home using Facebook.
Set up a Facebook Business Page: Optimize your page by providing detailed information about your crafts, including high-quality images, compelling descriptions, and pricing. Regularly update your page with fresh content, such as new product releases, behind-the-scenes glimpses, and customer testimonials.
Join Facebook Groups and Communities: Join relevant groups and engage with members by sharing your expertise, providing helpful insights, and participating in discussions. Avoid direct sales pitches and focus on building relationships and establishing yourself as a trusted member of the community. Over time, you'll gain exposure, earn the trust of potential buyers, and drive traffic to your Facebook Business Page.
Utilize Facebook Marketplace: Take advantage of this feature by uploading high-quality product photos, writing detailed descriptions, and setting competitive prices. Ensure you provide accurate information about dimensions, materials used, and any customization options. Respond promptly to inquiries, negotiate prices professionally, and arrange secure payment and delivery methods.
Leverage Facebook Live: Host live crafting sessions, showcase new products, provide tutorials, or answer customer questions. Interact with viewers through comments and encourage them to ask questions or share their thoughts.
Create a Facebook Shop: Facebook Shop is a feature that allows you to create an integrated shopping experience on your Facebook Business Page. Set up a Facebook Shop by syncing it with your e-commerce platform, such as Shopify or Etsy. This integration streamlines the purchasing process and provides a seamless experience for customers.
Run Facebook Ads: Define your target audience based on demographics, interests, and behaviors relevant to your crafts. Craft compelling ad copy and include eye-catching visuals to capture attention. Experiment with different ad formats, such as carousel ads or video ads, to showcase your crafts effectively.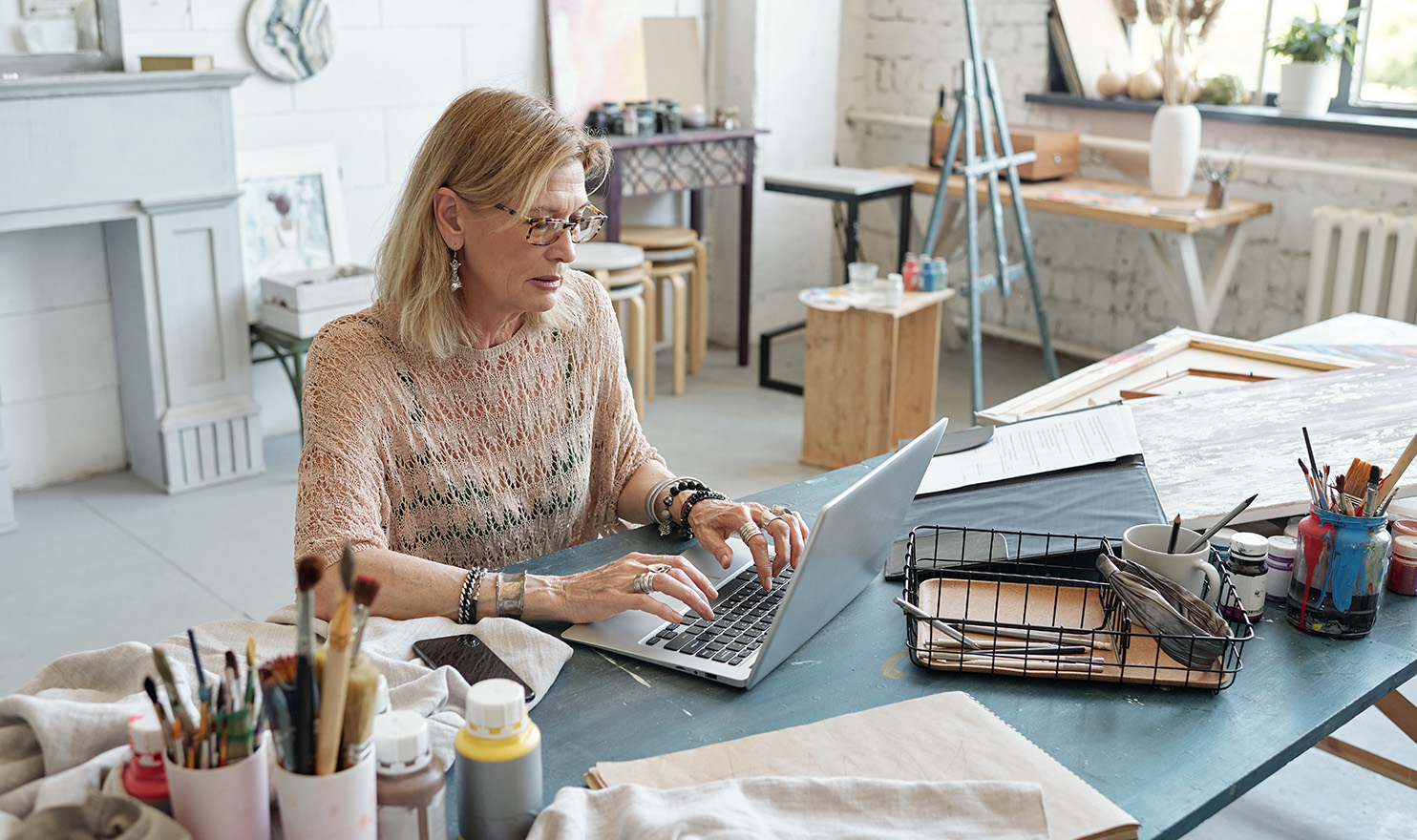 #3: Preparing High-Quality Product Photos
Product photography plays a vital role in attracting customers and boosting sales. This is what hooks people and draws them in, helping them visualize themselves with your product.
Invest time and effort into capturing high-quality images that showcase the uniqueness and craftsmanship of your creations. Use good lighting, a high-resolution camera, and a simple backdrop to create a professional aesthetic. Experiment with different angles, close-ups, and lifestyle shots to give potential buyers a comprehensive view of your crafts.
Additionally, consider adding contextual elements to your photographs to show your product in action and help customers envision your products in their lives.
#4: Creating Compelling Craft Descriptions
Craft descriptions are an opportunity to engage potential buyers and convey the value of your handmade creations.
Develop concise and compelling descriptions that highlight the features, materials, and techniques used in your crafts. Use descriptive language to evoke emotions, tell a story, and showcase the care and dedication that goes into each piece. Incorporate relevant keywords to improve search engine visibility and attract organic traffic.
Remember to proofread and edit your descriptions to ensure accuracy and professionalism. An easy way to check for spelling and grammar quickly is to use the free grammar checker by Grammarly.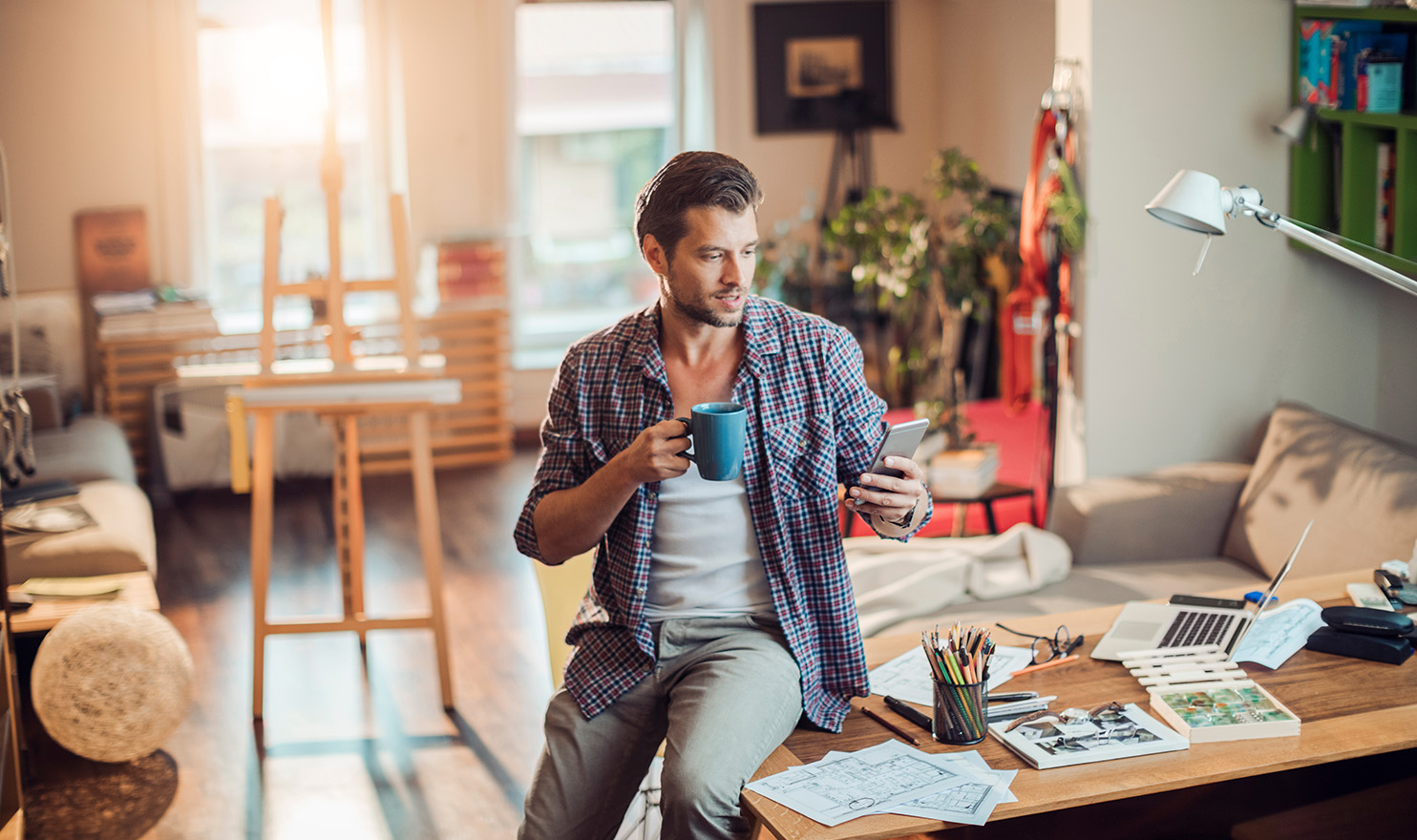 #5: Setting Competitive and Profitable Prices
Determining the right pricing strategy is crucial for maximizing sales while ensuring profitability. Consider factors such as material costs, labor time, overhead expenses, and desired profit margins.
Research similar crafts in the market to understand the pricing trends and position your products competitively. Experiment with different pricing models, such as cost-plus pricing or market-based pricing, to find the sweet spot that appeals to customers while maintaining profitability.
#6: Assembling Shipping Materials and Efficient Packaging
Creating a seamless and delightful customer experience extends beyond the product itself. No one likes dealing with the hassle and added costs of shipping products. Invest in appropriate shipping materials to protect your crafts during transit and ensure they arrive in pristine condition. Calculate accurate shipping costs based on weight, dimensions, and the destination to prevent unexpected expenses, and be sure to display this on your site or in your product description.
To add to the customer experience, consider including personalized thank-you notes or small extras. This helps to encourage positive reviews and repeat purchases.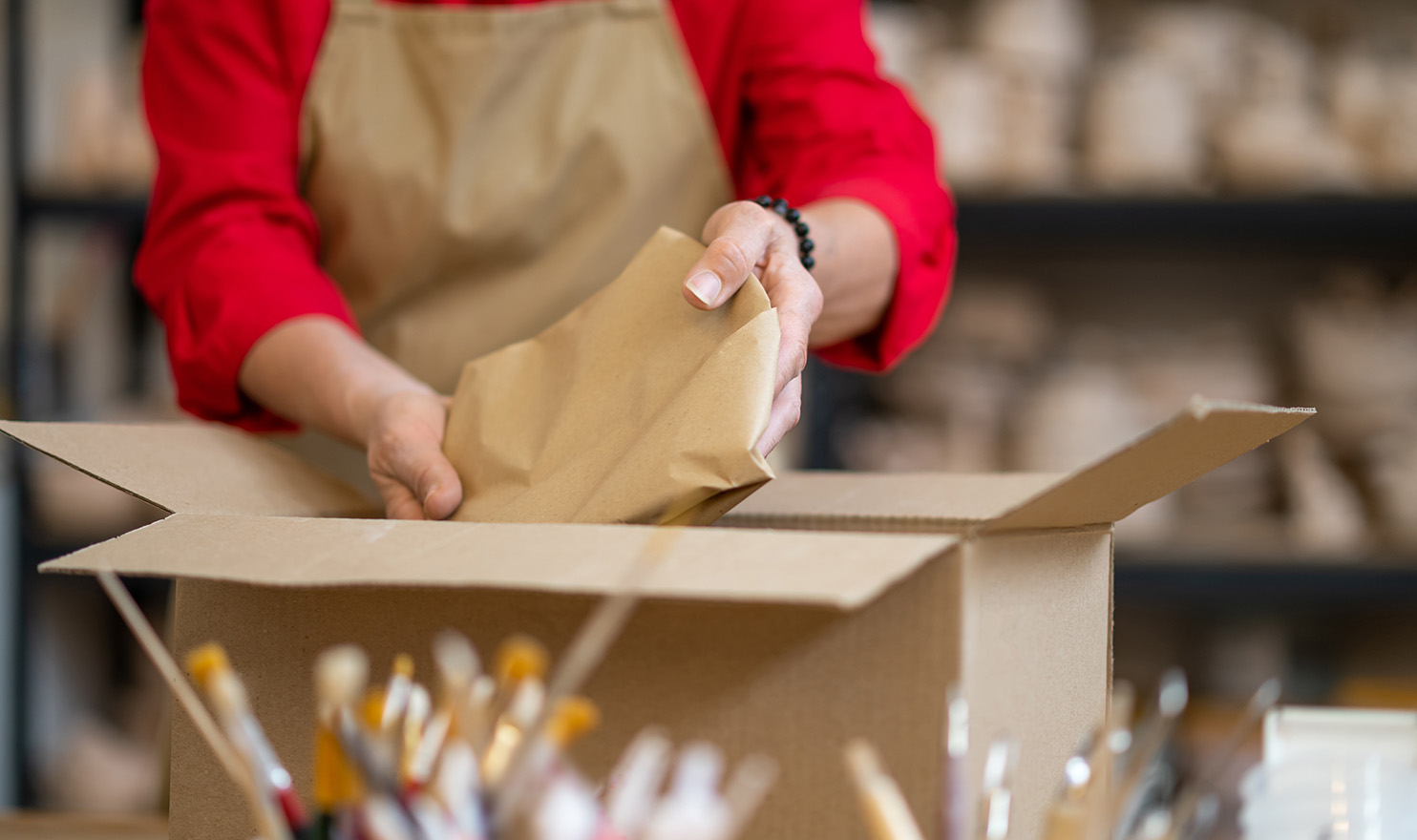 #7: Establishing a Seamless Online Storefront
An appealing and user-friendly online storefront is crucial for showcasing your crafts and building trust with potential buyers. Customize your chosen e-commerce platform to reflect your brand's identity, using appropriate colors, fonts, and imagery. Organize your products into categories or collections for easy browsing.
Ensure that your store navigation is intuitive and that important information such as shipping policies, return policies, and contact details are easily accessible. Test the purchasing process from a customer's perspective to identify any potential pain points and optimize the checkout experience.
#8: Implementing Effective Digital Marketing Strategies
To drive traffic and increase sales, it's essential to implement effective digital marketing strategies. Start with Search Engine Optimization (SEO) by incorporating relevant keywords, writing informative blog posts, and obtaining backlinks from reputable sources.
Leverage email marketing campaigns to engage with your customer base, offering exclusive discounts, updates, or personalized recommendations. Consider running targeted online advertisements through platforms like Google Ads or social media ads to expand your reach and attract potential customers.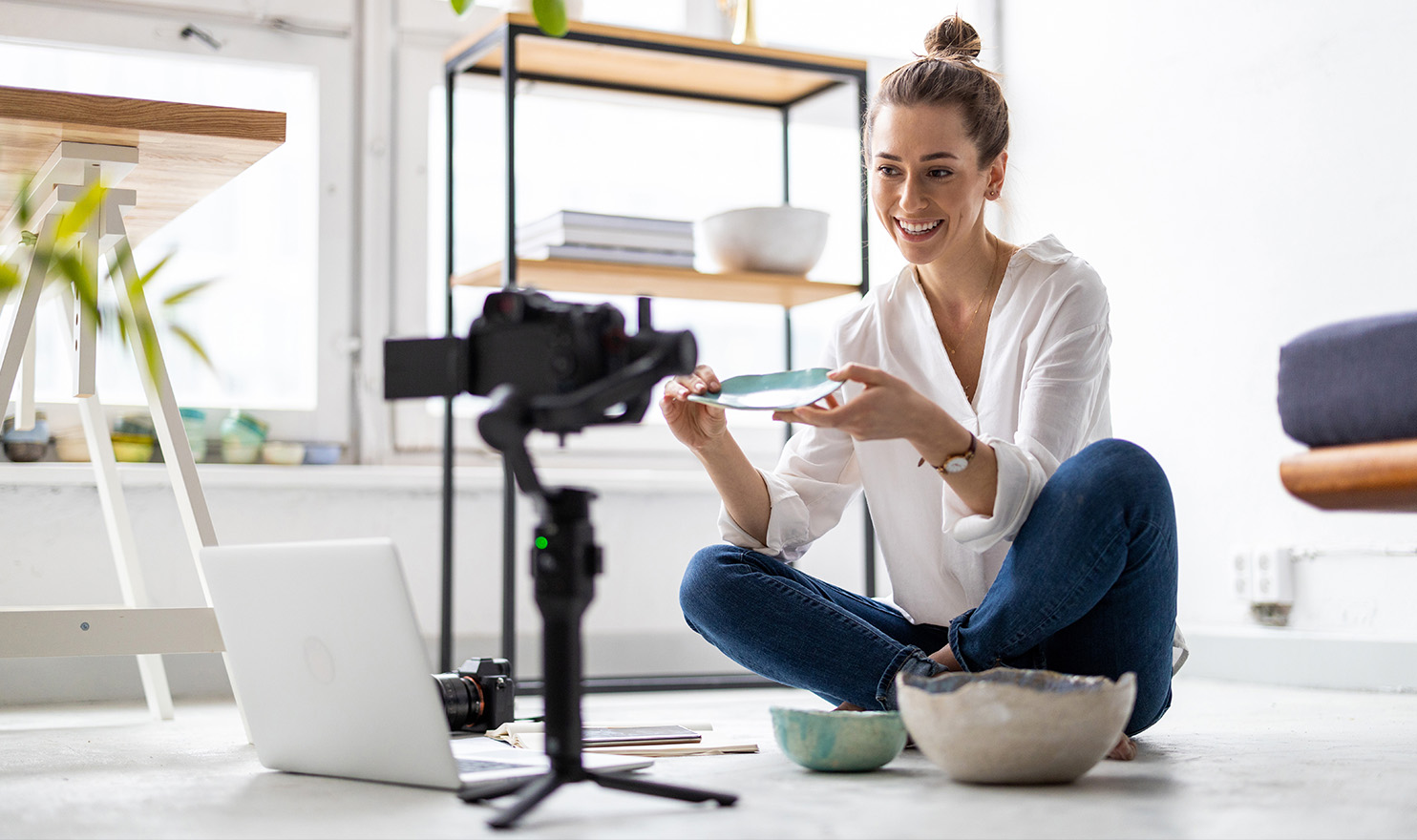 #9: Leveraging Social Media for Promotion
Social media platforms provide incredible opportunities to showcase your crafts, engage with your audience, and drive traffic to your online store.
Establish a presence on platforms such as Instagram, Facebook, Pinterest, or TikTok, depending on your target audience. Don't worry about trying to do it all at once—just focus on one or two platforms that fit your business and are sites your ideal customers use.
Post high-quality visuals of your crafts, share behind-the-scenes content, and interact with your followers by responding to comments and messages promptly. Utilize relevant hashtags, collaborate with other creators, and run contests or giveaways to increase visibility and foster brand loyalty.
#10: Expanding Your Reach through Influencer Collaborations
Partnering with influencers or bloggers who align with your craft style can significantly amplify your online presence and boost sales. Identify influencers within your niche and reach out to propose collaborations. This may include gifting them a sample of your craft in exchange for an honest review or featuring your products in their content.
Collaborate on giveaways or sponsored posts to tap into their established audience base, creating brand awareness and driving traffic to your online store.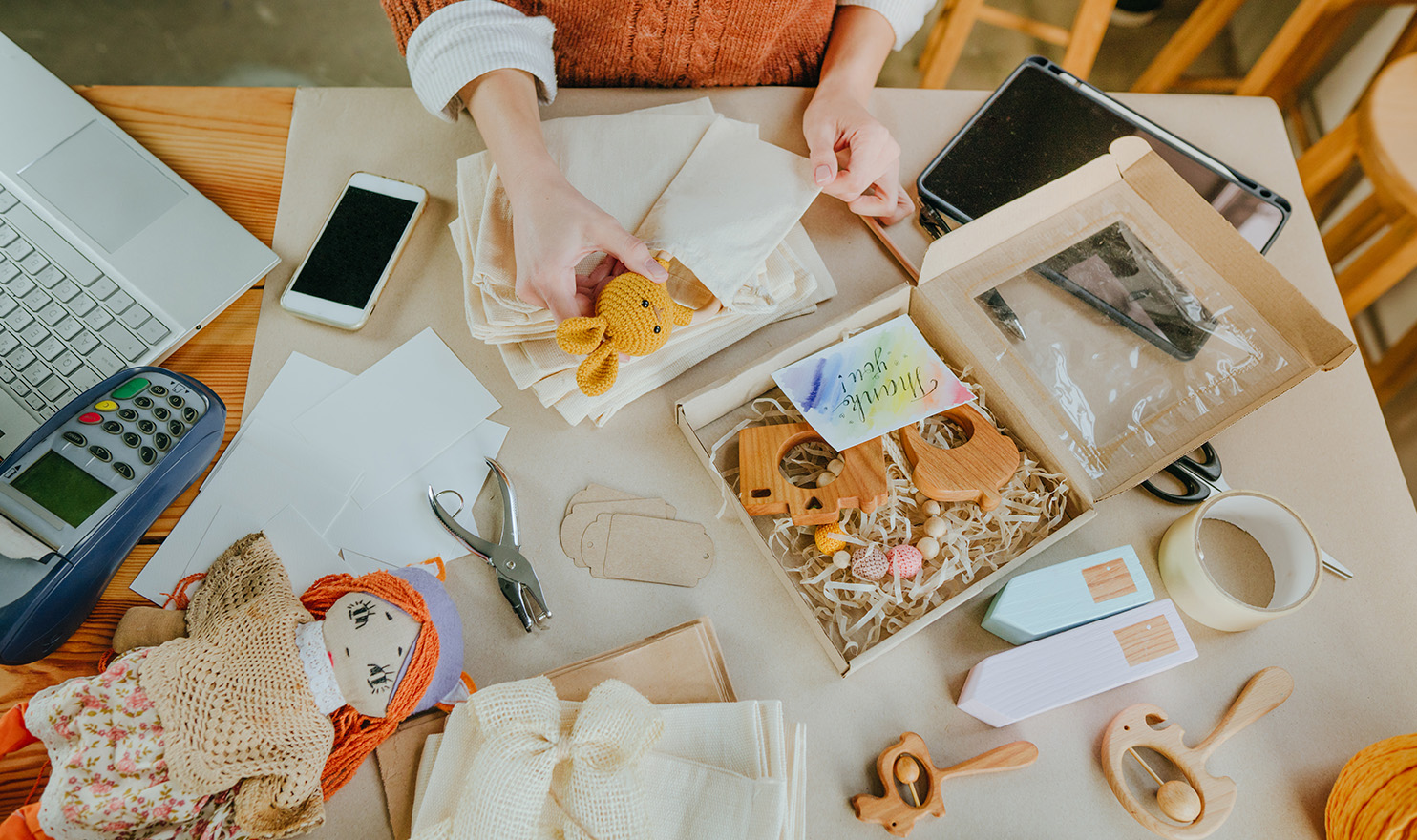 #11: Providing Exceptional Customer Service
Delivering exceptional customer service is crucial for building a loyal customer base and generating positive reviews. Respond to customer inquiries promptly and professionally, offering personalized assistance when needed. Provide clear and concise information about shipping times, return policies, and any potential customizations. Regularly update customers on the progress of their orders and promptly address any issues or concerns that may arise.
Encourage customers to leave reviews and feedback, and always express gratitude for their support. Even if you get a negative review, be sure to respond to it and work things out with the customer. It shows you take this seriously and want to ensure customers are satisfied.
#12: Analyzing Performance and Optimizing Your Strategy
Continuously analyzing the performance of your online store and marketing efforts is essential for ongoing success. Utilize the analytics and reporting features provided by your chosen e-commerce platform and digital marketing tools, tracking key metrics such as website traffic, conversion rates, average order value, and customer acquisition costs.
Identify patterns, trends, and areas for improvement to refine your strategies and optimize your online presence. Stay up-to-date with industry trends, participate in relevant craft communities, and adapt your offerings to meet changing customer preferences.
Don't be afraid to experiment with new tactics, or make updates. This will help you further optimize your online store.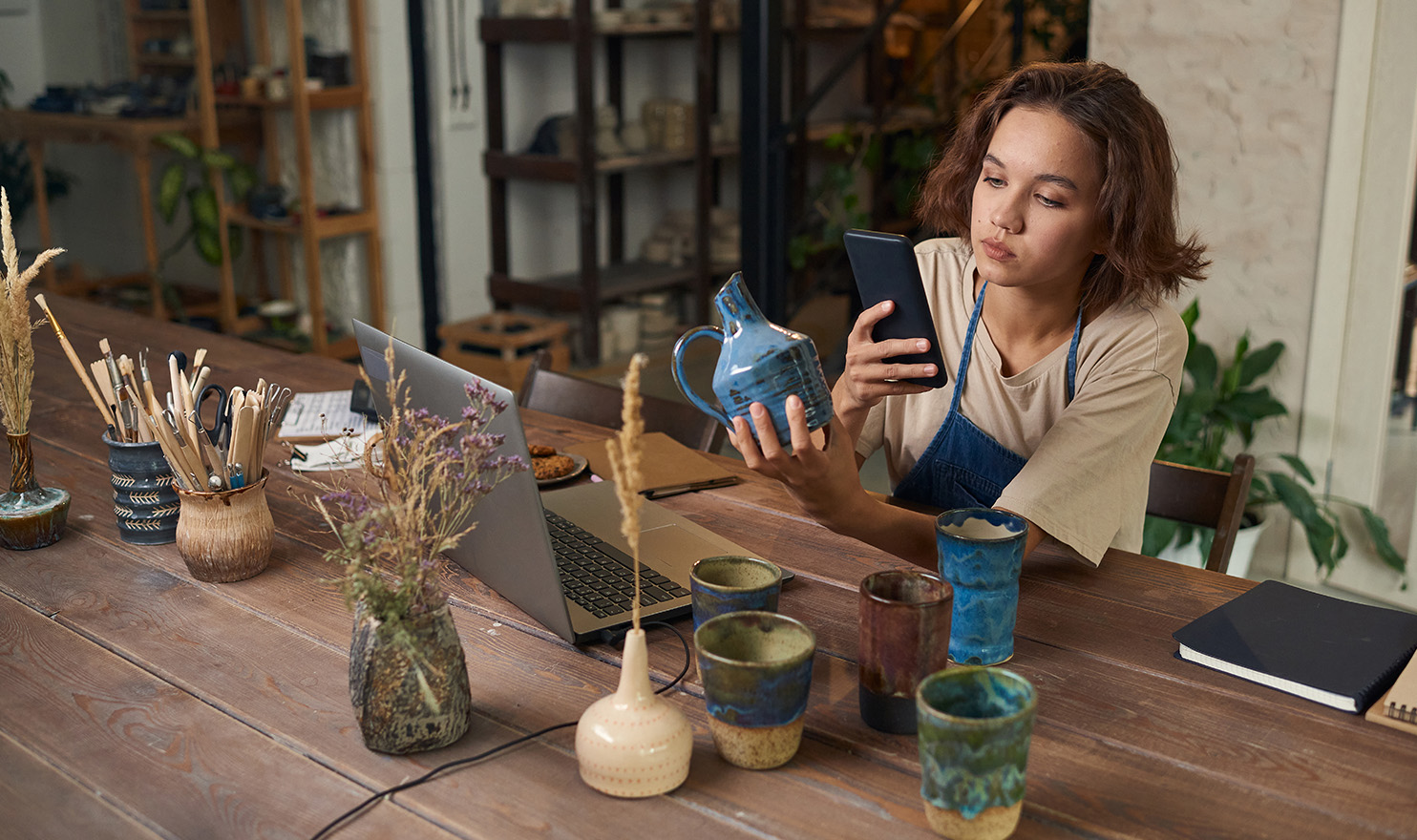 Sell Crafts Online Like A Pro
Selling homemade crafts online offers an exciting opportunity to showcase your creativity, connect with customers worldwide, and turn your passion into a profitable business.
Remember, building a successful online craft business takes time, dedication, and continuous adaptation. Stay true to your craft, engage with your audience, and keep refining your strategies to thrive in the ever-evolving online marketplace.