In the heart of Montana, Kelsey Watson can be found carefully crafting leather goods on a family-owned ranch. She brings a touch of western flair to a variety of bags, journals, accessories and more, all created by leather she thoughtfully sources for each piece.
When preparing to attend an event in Wyoming, Kelsey was referred to ACT Insurance by an event director. Since then, Kelsey has been turning to ACT for short-term show coverage any time she attends an event. Having had a great experience with us, she took some time to share more about her work and what it's like to be the small business leathercrafter behind KT Leatherworks.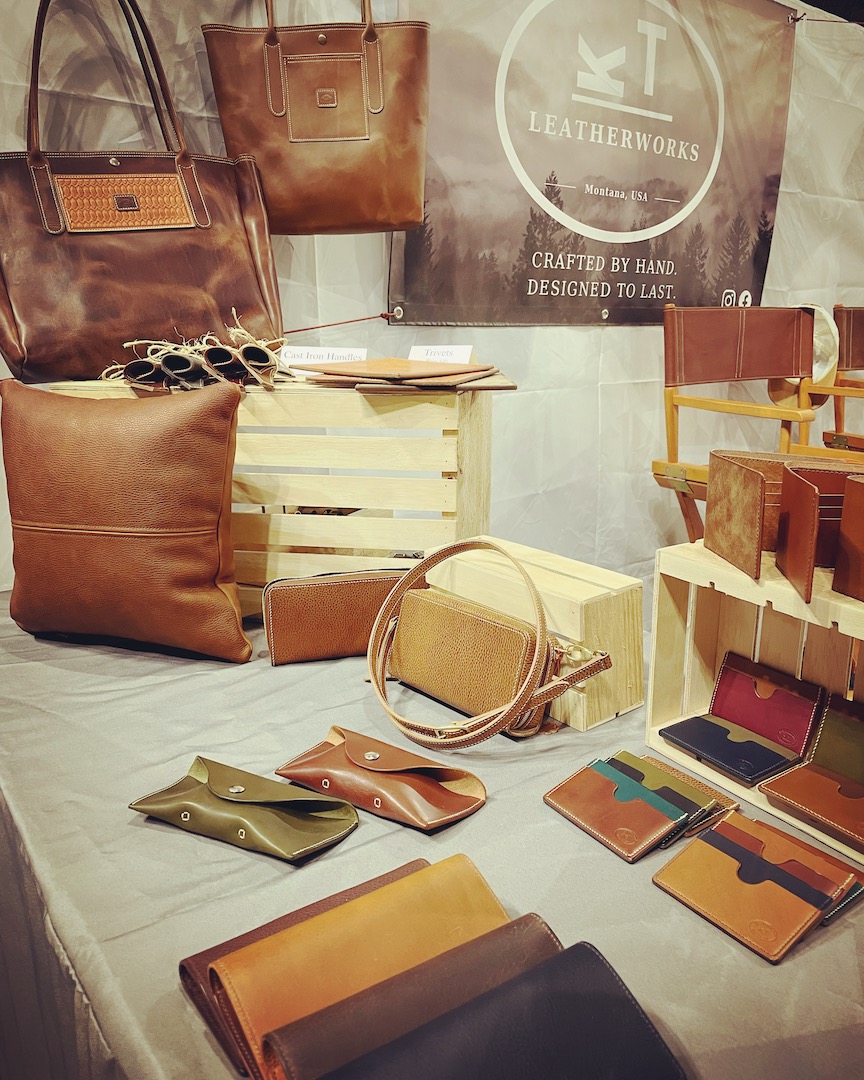 Q: What's your favorite part about being a small business owner?
A: I love two things; the first is getting to make my own schedule and the second is getting to show people what I have to offer.
I initially started leatherwork as a hobby I was interested in, and it grew into something part-time for me. My husband crafts leather saddles, so I was able to get a feel for the work with him. At the same time, I was starting to grow unhappy with my current work situation. I was looking for something more flexible that would allow me to have more time at home and more time to travel to see friends and family.
I hit a point where I felt like I was ready to show people what I have to offer as a leathercrafter. I had spent some time building relationships and starting my business, so it was a lot easier to make the jump from part time to full time crafting. I love getting to show people what I can create with leather, and I love seeing someone light up when they hold one of my pieces.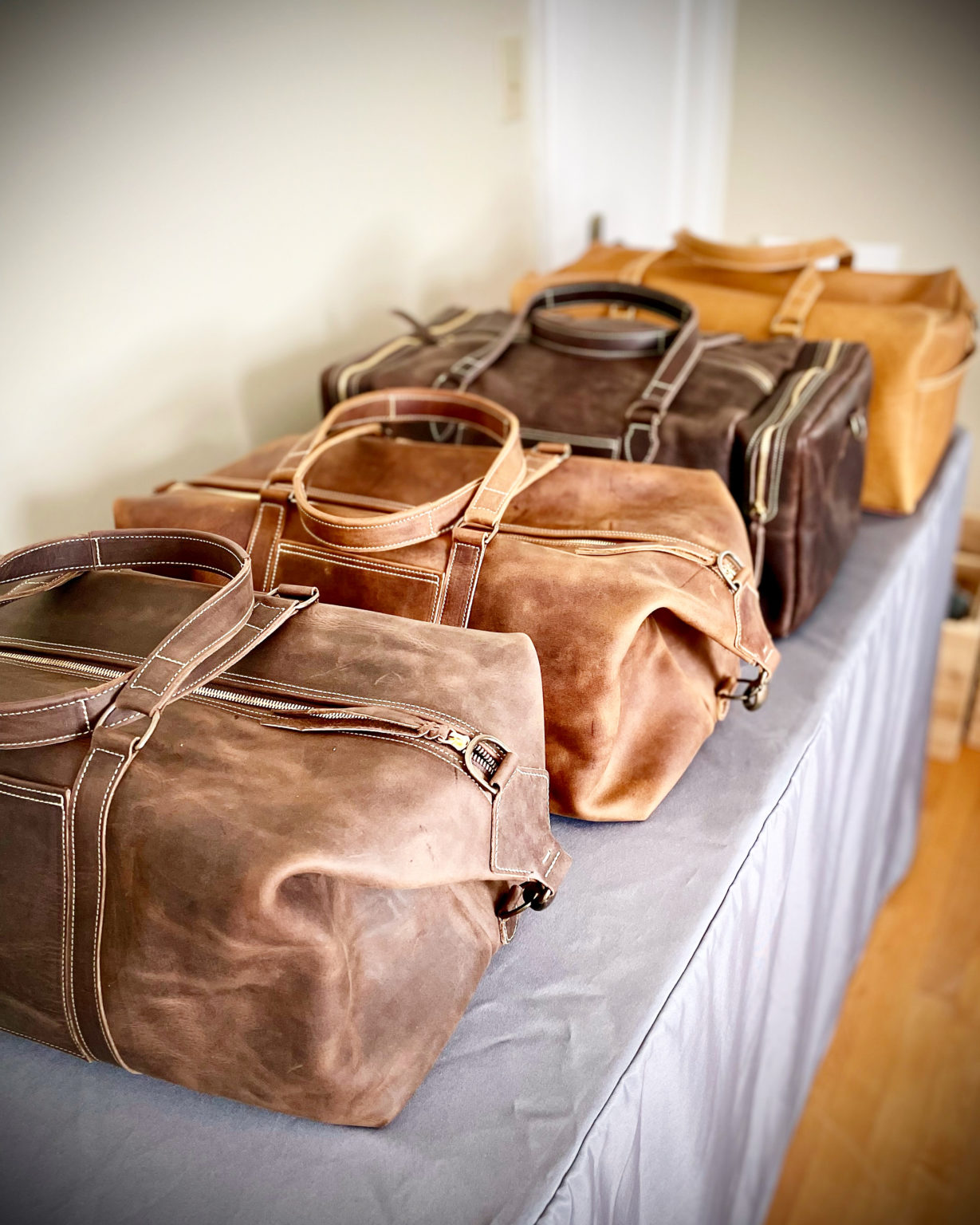 Q: When it comes to doing events and shows, what is one piece of advice that has helped you the most?
A: Keeping an inventory log at the events I attend! It's a great way to see what types of shows you do better at, and what types of products sell best at certain events. This helps me know how much I can expect to make in sales. It's also nice because I start making my event inventory about a month and a half in advance, so I know what I need to make more of.
It's also been a great way for me to discover what types of shows I like doing. You'll notice you get a different crowd with each show, and maybe one group is the type to buy my products and another one isn't. It's cool to find your niche and see how your customers respond to different products.
I think I've had more success with events because people get the chance to pick up a piece and feel it. With leather, you just have to hold it in your hands to really get a feel for the quality and craftsmanship. It's one thing to see a photo of one of my bags online, and it's another to actually hold it, try it on, and feel the hand stitching.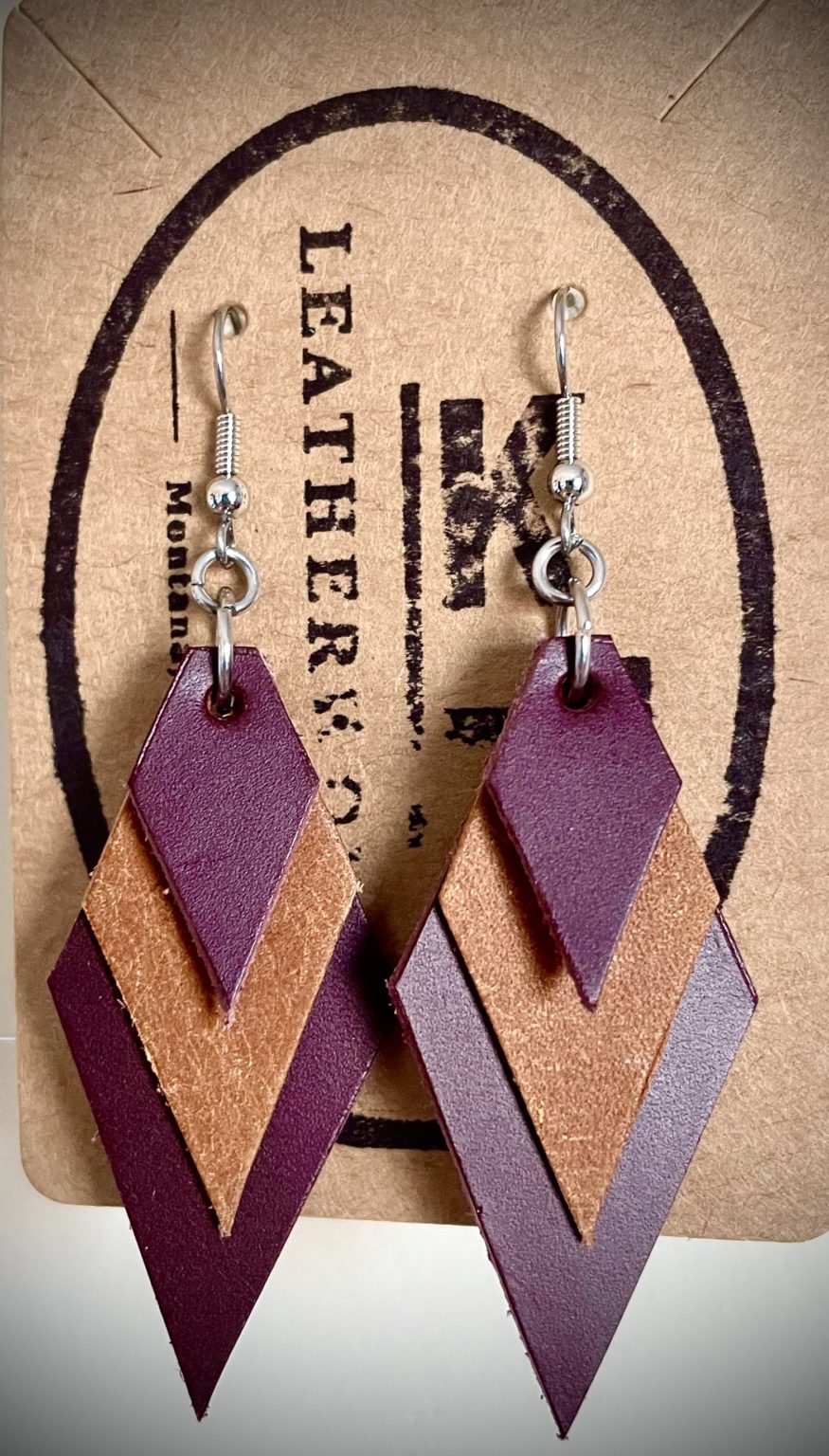 Q: Every small business faces unique challenges. What is one of your biggest challenges and how do you overcome it?
A: I think for me, I have a hard time making time. Being my own boss means I have all the time in the world, but sometimes I want to spend more time crafting and not running the business side of things.
Like you might think, "Oh yeah, I have great time management skills in my 9–5 job, I got this!" But it's a whole different thing when you're on your own without a team of other people helping things get done. Now I have to set aside time to just focus on taxes or updating my website, and sometimes I have to take extra time to do research or teach myself something. No one is sitting next to me training me in small business management 101.
Something that has really helped me is having a good group of friends and fellow leathercrafters I can turn to with advice. It's one thing to just Google search my questions, and it's another to hear from someone who has actually done this before and can relate to me.
I am part of a few online groups, and I have met some really amazing people at events. Even just asking my parents or a friend who has a small business has helped. Having people to turn to has saved me a lot of time I otherwise would've spent trying to figure something out on my own.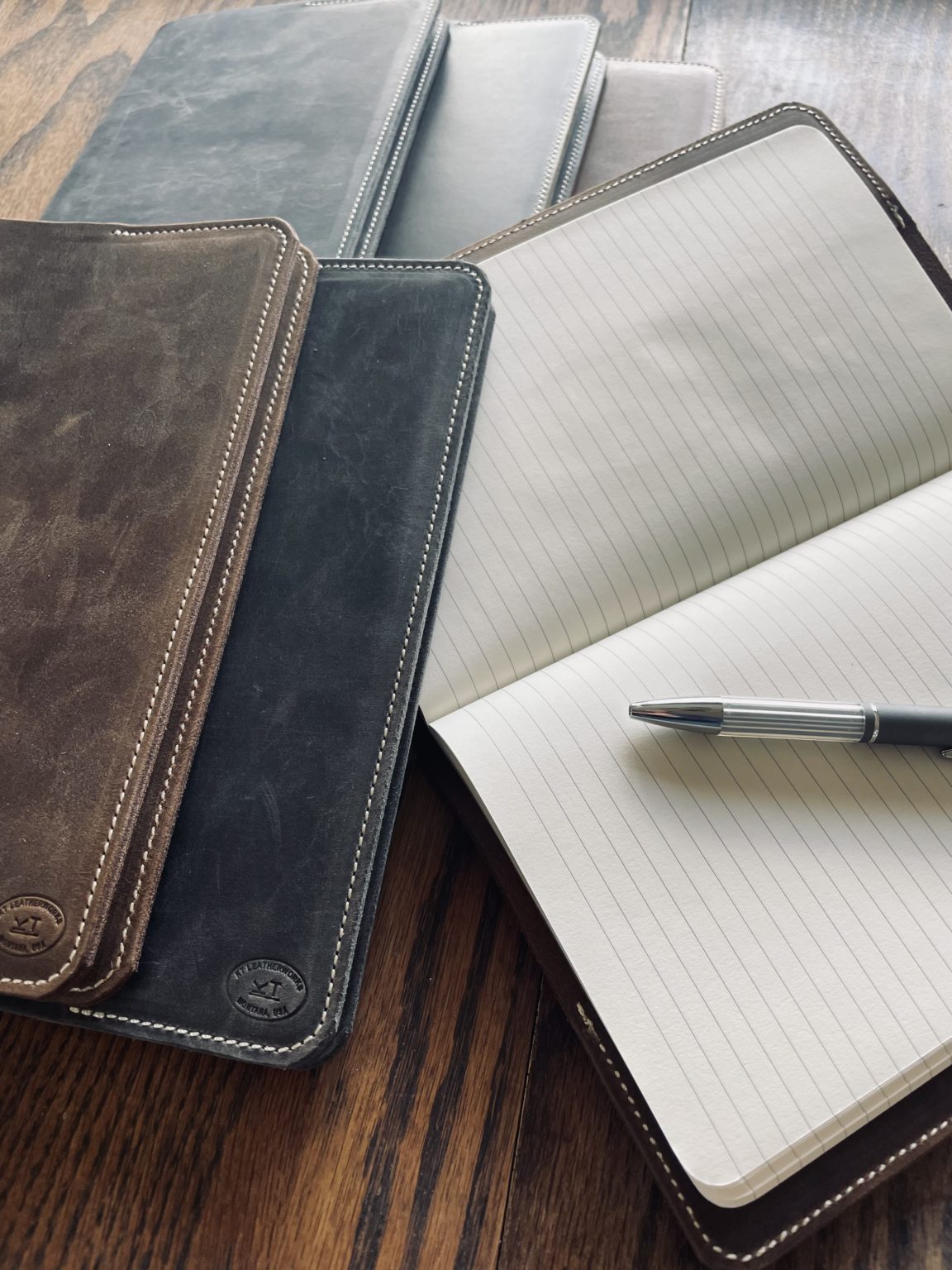 Q: If you could give one piece of advice, what would it be?
A: Don't try to do everything all at once from the get go. I really cherish the time I spent just taking this on as a hobby or part-time endeavor. It really gave me the chance to build relationships and get my name out there first.
It can be very easy in the start to want to make all the products possible. The problem is, you'll either burn yourself out really fast, or you won't have those few products you are really good at and known for. Take some time to really perfect your craft with some signature items. Those are going to be your bread and butter.
If I was starting all over, I would do it the same way. I'm glad I got my feet wet in the business stuff first, it made it that much easier to say yes to the idea of doing this full time. And if I ever hit a rut or lacked motivation, I knew I had an incredible support system to turn to and help me reignite the flame.
Want to see more of Kelsey's work? Check out her online store today! You can also learn more about the ACT Show policy that Kelsey, and thousands of other crafters, trust in every year.