Beautiful pieces of work? Created. Perfect display setup? Check. Vendor fees? Paid. Certificate of Insurance? Not quite yet…
When preparing to sell your carefully crafted pieces, getting insurance is usually the least exciting part. While it may not be at the top of your list, having top-rated artist insurance is one of the most important investments you can make. But how do you know what kind of policy you need?
For more than a decade, ACT Insurance has made successfully protecting artists, crafters, and tradesmen our top priority. We have created two low-cost policies that you can purchase online in minutes. Both our annual and show policies meet most vendor requirements and help protect you from costly claims.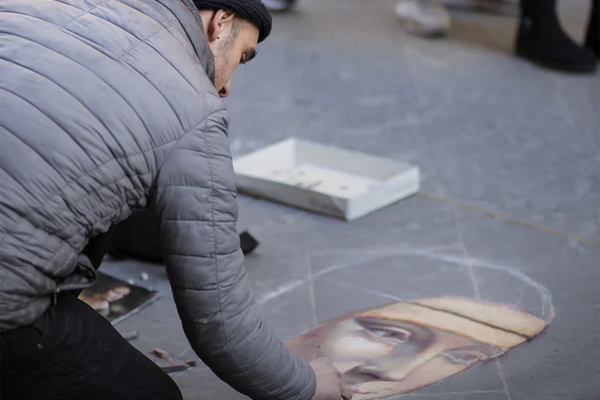 What is an annual policy?
Designed with creatives like you in mind, the ACT annual policy offers a robust range of customizable coverage options. Not only do you have year-round protection, you have the option to add an unlimited amount of additional insureds and product liability coverage. You will receive your own Certificate of Insurance that helps you meet vendor eligibility requirements when attending shows, fairs, markets, exhibitions, and other types of events.
Available only to those who purchase an ACT annual policy, we highly recommend adding cyber liability insurance to your coverage. In the case of a cyber attack, having this policy can help you recover lost or stolen information. What is a show policy?
For those who only attend a few events each year, the ACT show policy allows you to customize your policy term. You get to choose what day your coverage starts and how long you want the coverage to last. Our standard show policy covers you for 1-3 consecutive days, or there's the option for a 7 day policy. We even offer a 90 consecutive day coverage option, which is ideal if you plan on attending several events in one season.
Just like the annual policy, you have immediate coverage from the start date you select and 24/7 access to policy documents—including your Certificate of Insurance. You are also covered in 50 states and have the option to add an unlimited number of additional insureds.
However, the show policy does have some exclusions. If you are looking to cover your business for demonstrations, protect your equipment and supplies, or insure the products you sell, our annual policy allows you to customize your coverages.
Which policy do I need?
While each of our policies are offered through an A+ rated insurance carrier, it really comes down to how much coverage you need and for how long. Easily compare both options and find the right coverage for you below:
|   | ANNUAL POLICY | SHOW POLICY |
| --- | --- | --- |
| 24/7 Access to Policy Documents | | |
| Licensed in All 50 States | | |
| Not Premises Specific | | |
| $2M General Liability Aggregate | | |
| $1M General Liability Per Occurrence | | |
| $5K Medical Expenses | | |
| Coverage for Damages to Premises Rented to You | $300K Limit | $300K Limit |
| Coverage While Selling at Events, Festivals, and Shows | | |
| No Deductible on Liability Claims | | |
| 12 Months of Coverage | | 1-90 days |
| Products & Completed Operations Coverage | $1M Limit |   |
| Optional Business Personal Property Coverage | $5K/$10K Limits |   |
| Personal & Advertising Injury Coverage | $1M Limit |   |
| General Liability for Online Sales | |   |
| Optional Professional Liability | |   |
Stay Protected With ACT
Whether you select the show or annual policy, ACT has your back. For over a decade, we have helped thousands of artists, crafters, and tradesmen access events, grow their businesses, litigate claims, and stay protected from the unexpected. Your craft deserves to be covered.