One of the biggest challenges for artists and crafters is reaching the people who will want to purchase their creations. When it is properly used, social media makes the task of reaching and appealing to your customers simple. Here are four ways that you as an artist or crafter can make the most of your social media efforts.
1) SHOWCASE YOUR WORK
It doesn't matter what item they are looking to buy, many people will begin their search online and often long before they purchase. This holds true for those who attend art and craft festivals. Posting images and videos of your current and past work will give your customers a good understanding of the unique style you have to offer.
Just like any other portfolio, your social media should be updated regularly and frequently. If you fail to maintain your social media, your customers will notice, stop following you, and you will lose the reputation you've worked hard to create.
2)CONNECT WITH YOUR CUSTOMERS
It might sound obvious, but social media should be a place for you and your customers to connect. This means that as an artist or crafter, you need to not only produce things for your customers to view, but you also need to create calls to action that effectively encourage them to interact with you.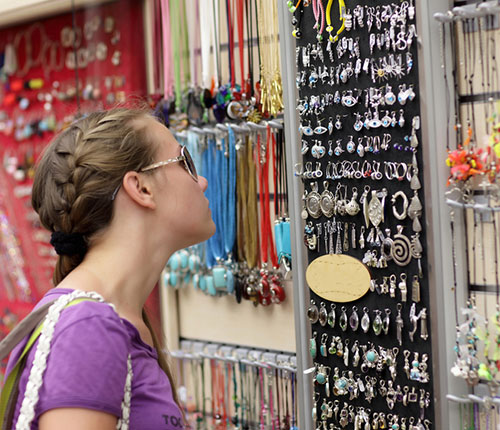 Of course you can respond to comments, but there are bigger opportunities. You can use your posts to ask customers for requests, run contests, and—most importantly—get customers to visit you at the fairs and festivals you vend. In short, everything you post should be created to develop a relationship with your customers.
3)BUILD BUSINESS RELATIONSHIPS
While getting customers to visit you at a fair or festival and purchase the things you create is the end goal, there are networking opportunities on social media that you should utilize. As you post frequently and gain a loyal following, you'll find that there will be brands and other creative professionals who will have business opportunities for you.
These opportunities may come in many different forms, and you shouldn't hesitate to be on the pitching end of an idea either. Somethings you might consider include being a guest on someone else's channel, hosting a joint giveaway, and inviting guests to your channel.
4)HAVE A VARIETY OF CONTENT
The type of content you post should always be relevant to your brand, but not all content is going to perform the same. Text by itself won't usually perform very well, if you have a blog make sure you include pictures with each post and incorporate videos, create lists, or share feature stories into your posting plan.
Similarly, using a creative mix of videos, pictures, memes, and GIFs can help you make the most of your social media efforts. It's OK to post the same content on multiple social sites, but if you can help it, try to have unique content for each outlet that you use.