We are approaching the time of year that promises to bring many festivals and events for artists and crafters. As these events approach, many promoters may be wondering if they should require the artists and crafters attending their events to each purchase their own liability policy.
As event promoters know, when people gather together, there is an increased risk of liability and craft fairs are no exception. Property could be broken and patrons of the fair could be injured. Many event promoters purchase liability insurance policies that provide coverage for all of the artists and crafters who attend their events. They then divide the cost of that insurance equally among those participants increasing booth fees.
Unfortunately, purchasing the policy in their name can leave promoters responsible for liability claims made by event patrons. This leaves the promoters and their insurance to deal with claims and lawsuits that may eventually lead to the event losing its insurance coverage.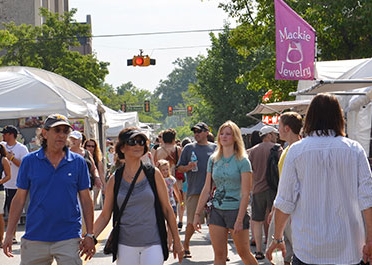 There is a better way for promoters to protect their event from liabilities. They can simply require vendors to purchase their own liability insurance and then add the event as an additional insured.
Here are some of the benefits that come with this solution:
The event promoter is further protected from the liability of the vendors.
The vendor is held responsible should their business cause harm to a third party.
Promotes better business practices as a result of increased responsibility.
Events bring communities together, and they help support local artists and crafters. In order for these events to continue to prosper, they need to choose the best liability insurance options. By requiring vendors to purchase their own liability insurance policy, events can protect themselves and continue being a great asset to the community.
If you have other questions about liability insurance for artists and crafters, feel free to contact us at the Artists, Crafters, and Tradesmen Liability Insurance Program.
Also, make sure to register your event on our organizers and promoters page to receive the certificate of insurance each time a vendor purchases insurance through our program for your registered event.