There's a lot of work that goes into preparing to be a vendor at an event. Between creating a booth display, working on your inventory, and filling out all the applications, there's a lot to do and remember. It's easy to feel overwhelmed or stressed, causing some to avoid attending events.
Whether it's your first craft show or your hundredth, these tips can help you feel more prepared and have a successful time at your upcoming event. Take what applies to you, and we wish you the best at your next show!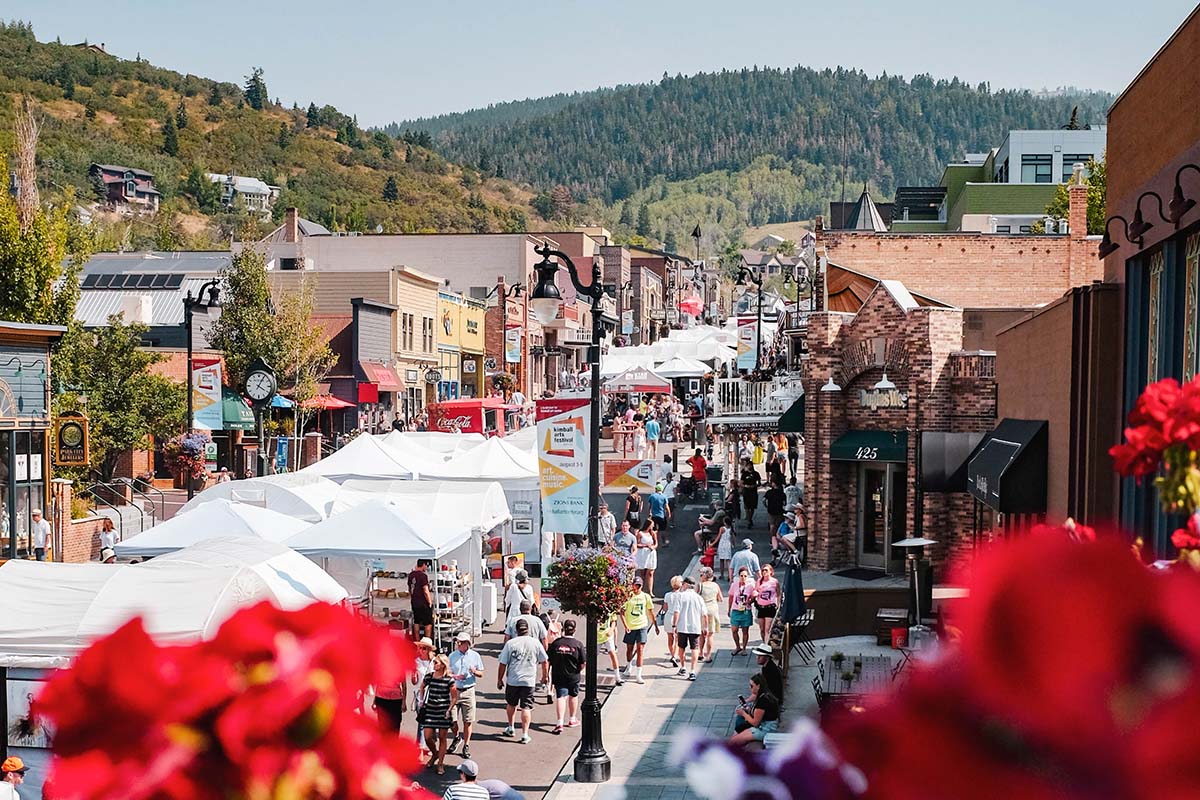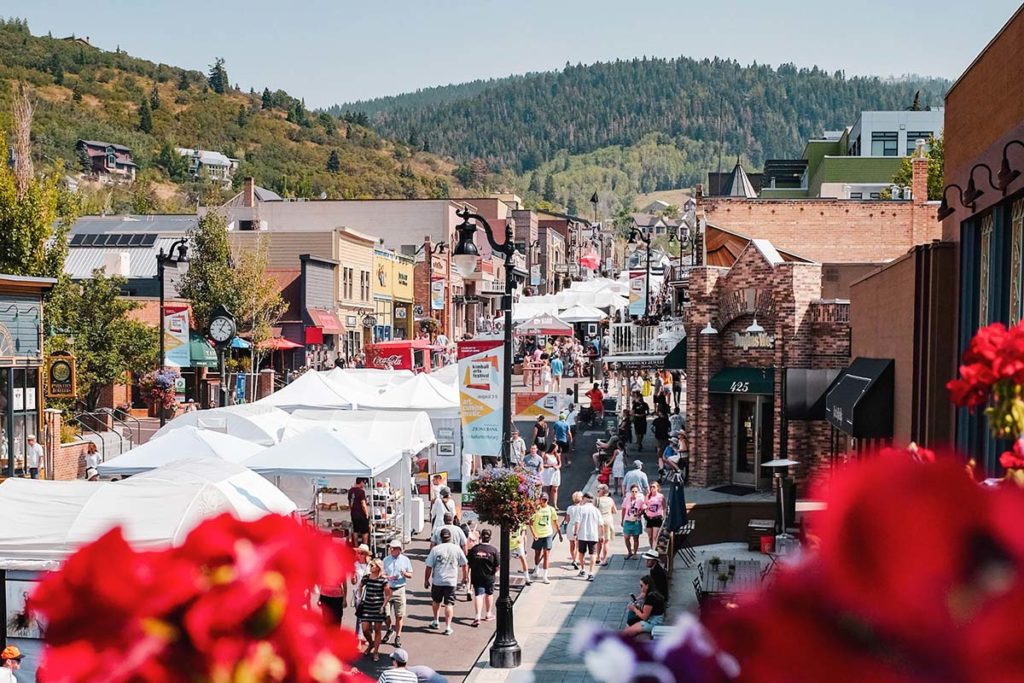 ACT's Top Tips For Your Next Craft Show
1. Look At Events Other Than Craft Fairs
While there are some events solely dedicated to arts and crafts, you may find other types of events have arts and crafts vendors at them. Looking at other types of events could expand your customer base and introduce you to a new market.
Other types of events to look at include:
Renaissance fairs
Bridal shows
Home & garden events
Farmers markets
Women's expos
Flea markets
Festivals & celebrations
Local shows & events
Events typically require vendors to apply well in advance. This is because they are trying to screen the types of vendors coming to their events. They typically want to avoid having multiple vendors with the same type of product so attendees have a variety of options and you aren't competing for sales.
There can also be different types of paperwork you need to submit, application fees to pay, and event insurance to buy. You want to give yourself enough time to fulfill all these prerequisites before the application deadline. The sooner you apply, the better chance you have at being accepted for an event, as well as giving yourself enough time to start making your inventory.
You don't want to wait until a week before to start creating your product. This will lead to unnecessary stress for you. The more time you allow yourself to prepare, the more confident you will feel going into the event.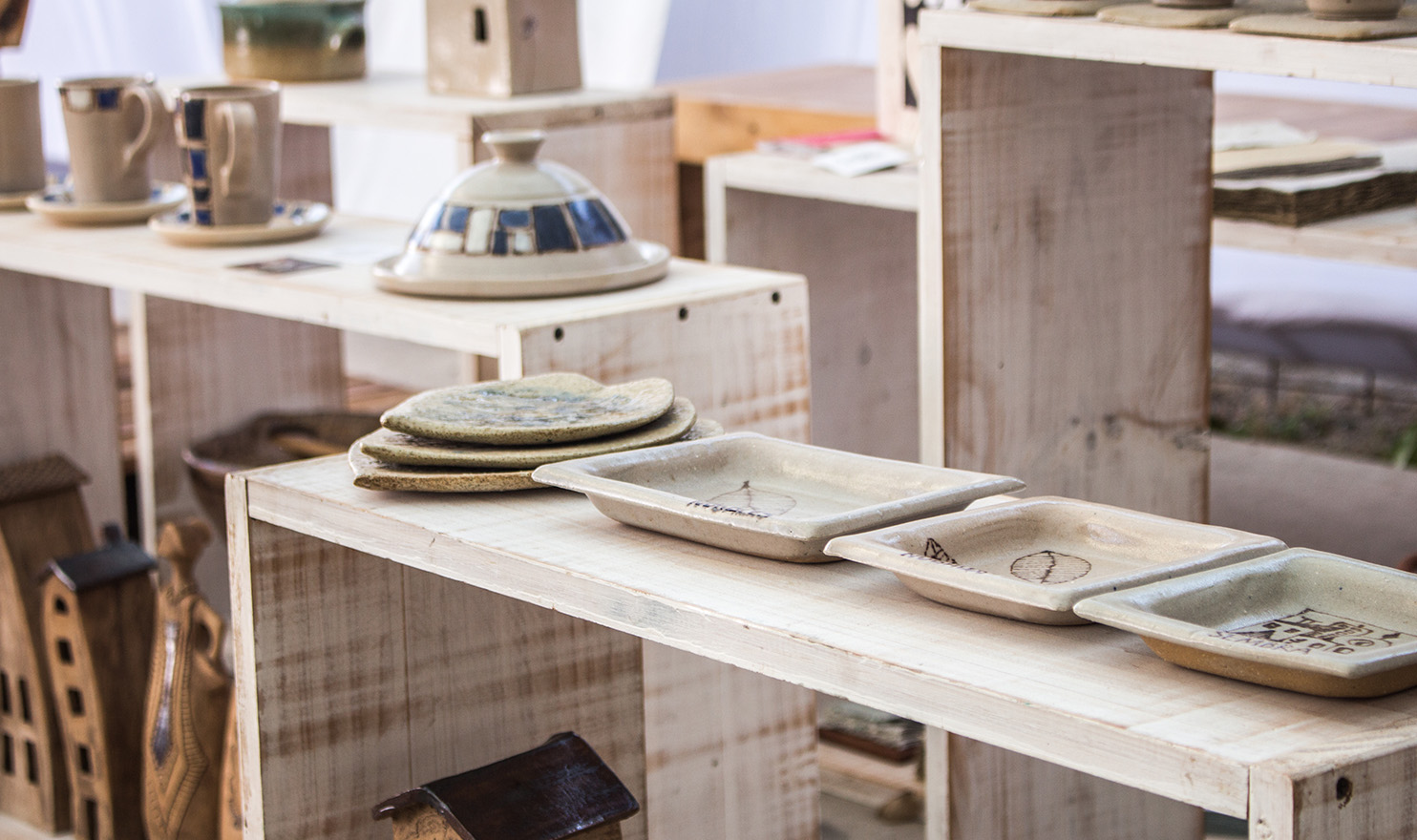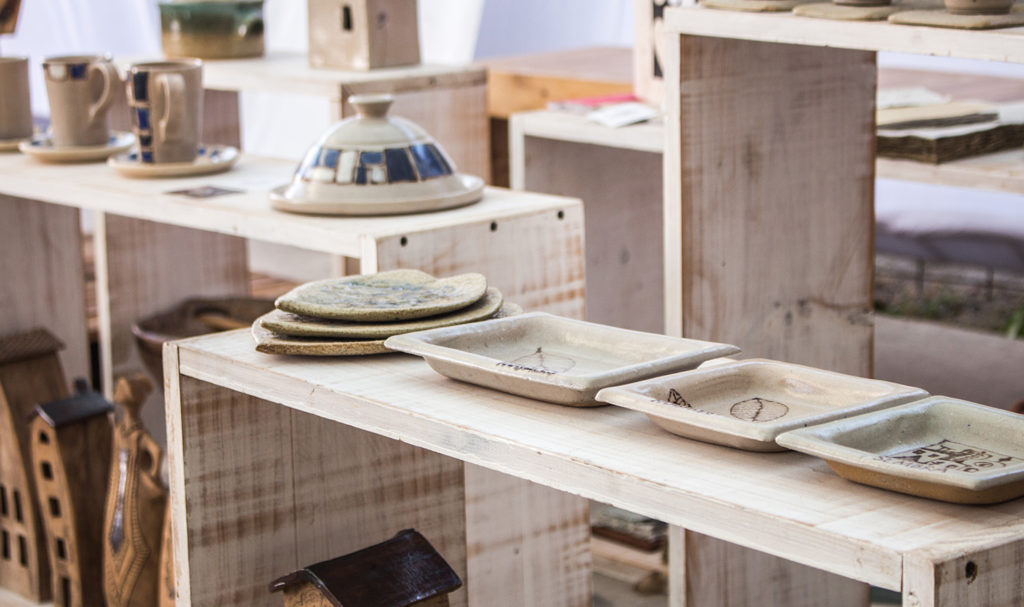 It's important to know what to expect at your event. Will they be providing tables? Is it indoors or outdoors? Do they have restrictions on display sizes? This will help you know what you need to pack and how you should set up your booth.
You can also look at the success of past events by seeing how many people have attended, what kinds of vendors were there, and any reviews left about the event. This can help you gauge how much inventory to make and how much foot traffic your booth may see.
There are a lot of moving parts when it comes to attending an event. It's easy to misplace or lose items when setting up and taking down your booth, or accidentally leave something behind when traveling to your event. The best way to keep track of everything you need is with a packing list.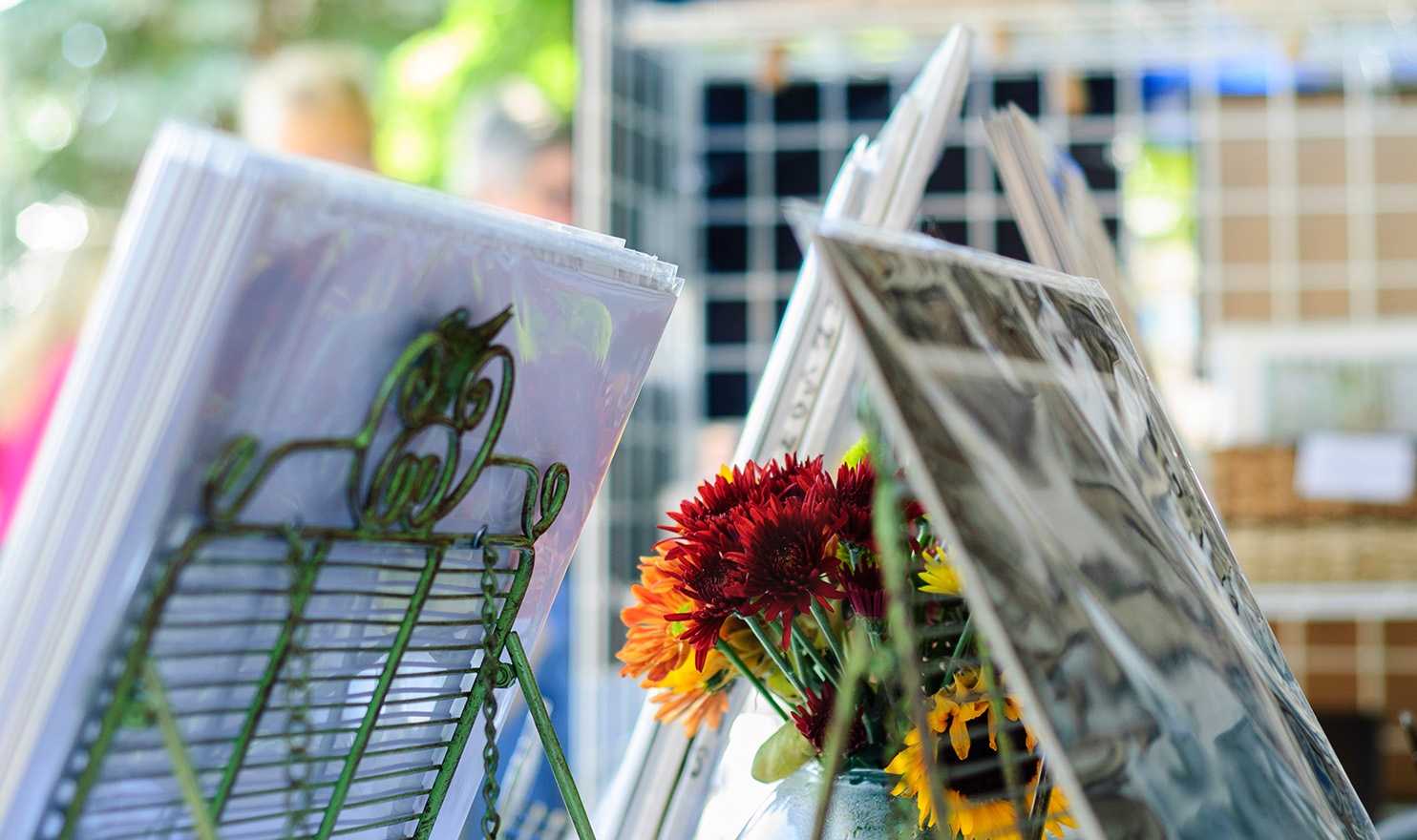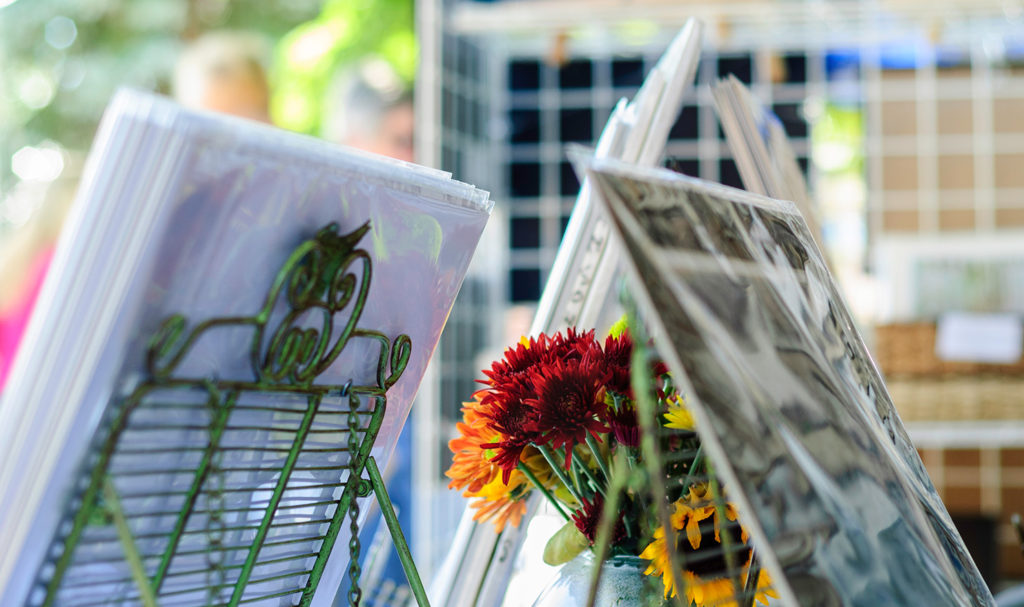 Some vendors like to gather feedback from people about their booth setup, products, and more. This could be a great opportunity to see what you could change and improve your business. You can keep track of this information in a notebook, as well as track sales, monitor inventory numbers, and have your packing list on hand so nothing is left behind.
6. Have Someone To Step In For You
You'll be spending quite a bit of time at your booth and you may not always be able to step away to grab food or water. Having snacks and water on hand will help to tie you over between meals and keep your energy levels up during the day. Plus, all that set up and take down can get exhausting!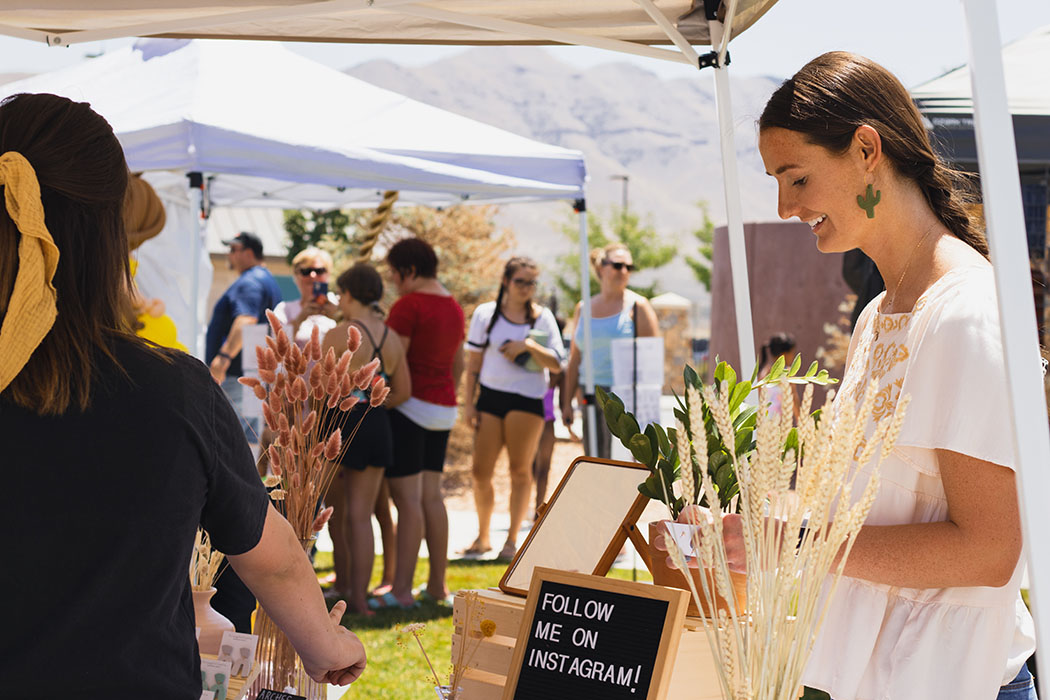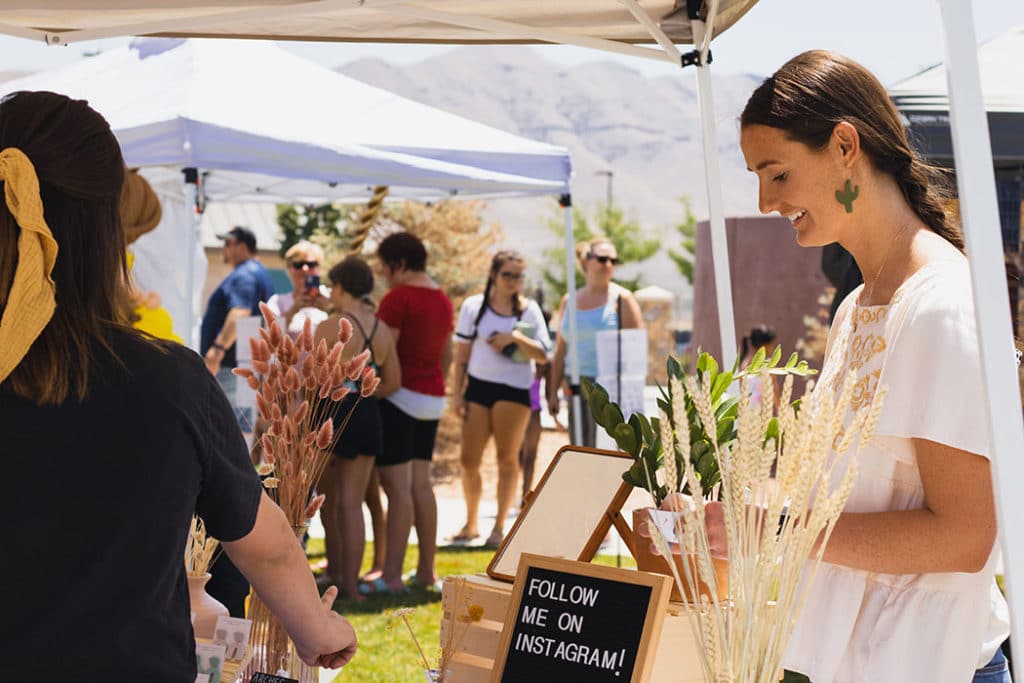 7. Bring Snacks And Water
It's important to know what to expect at your event. Will they be providing tables? Is it indoors or outdoors? Do they have restrictions on display sizes? This will help you know what you need to pack and how you should set up your booth.
You can also look at the success of past events by seeing how many people have attended, what kinds of vendors were there, and any reviews left about the event. This can help you gauge how much inventory to make and how much foot traffic your booth may see.
8. Provide A Mirror If You Sell Something Wearable
How many times have you not bought something because you couldn't try it on or see yourself trying out the item? Having a mirror for smaller items, like knitted hats or handmade jewelry, could help customers better envision themselves with your product. This can increase your chances of making a sale.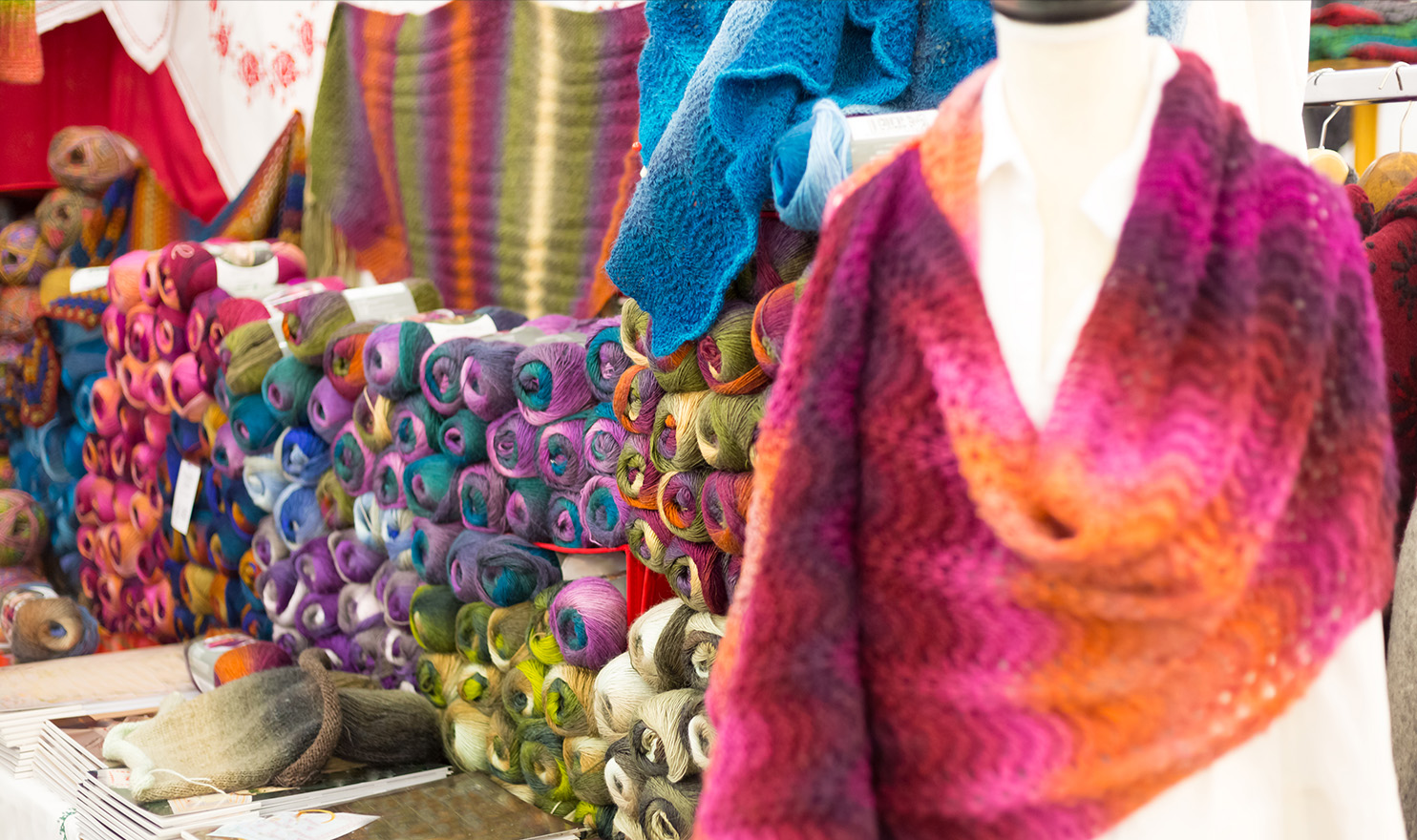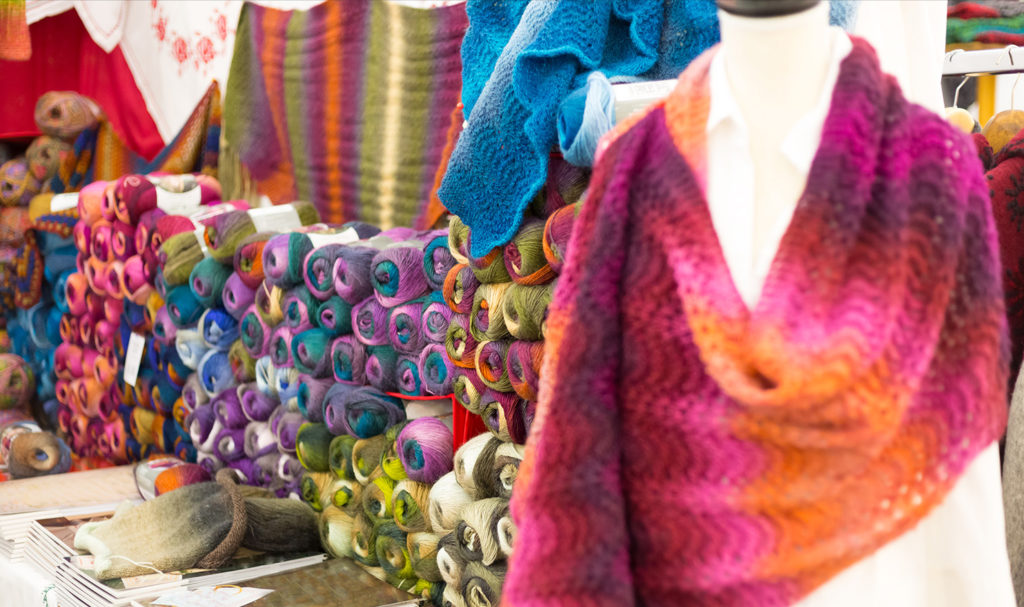 9. Make More Variations Of One Product
Rather than have a ton of different items in your booth, try having variations of only a few products. Think about different colors, patterns, and sizes. This allows people to pick a more custom version of a top selling product of yours. It also keeps things more simple at your booth, rather than overwhelming customers with dozens of different products.
10. Create A Space To Make Transactions
It's easy to fill your entire booth space with your display and products, leaving you with no room to make a transaction and package up someone's purchase. You don't want to be fumbling around with cash or accidentally drop something on the ground. Saving yourself some table space will help transactions run more smoothly and make your business look more professional.

11. Offer Order Forms For Products
Sometimes you may have a product sell out that more people are interested in buying. Or maybe you offer something in a different size, color, or other customization that you currently don't have on hand. Having an order form allows you to still make a sale during an event and leave your customers satisfied.
Most people love the option to customize handmade products—it's a big reason why people shop from creative businesses in the first place. If you give people the chance to customize something from you upfront, you have a chance of making more sales.
Just be sure to gather their contact information and any shipping information you may need so they can receive their product later on. You will also want to provide them with an estimated production and shipping time so they know when to expect the item.
12. Advertise Your Business
You want to make your business known. Think about a sign with your business name, business cards to hand out, and a sign with your social media handles or even a QR code for your website. If someone likes your business, but for some reason cannot make a purchase at your booth, this allows them to find you online and buy from you later.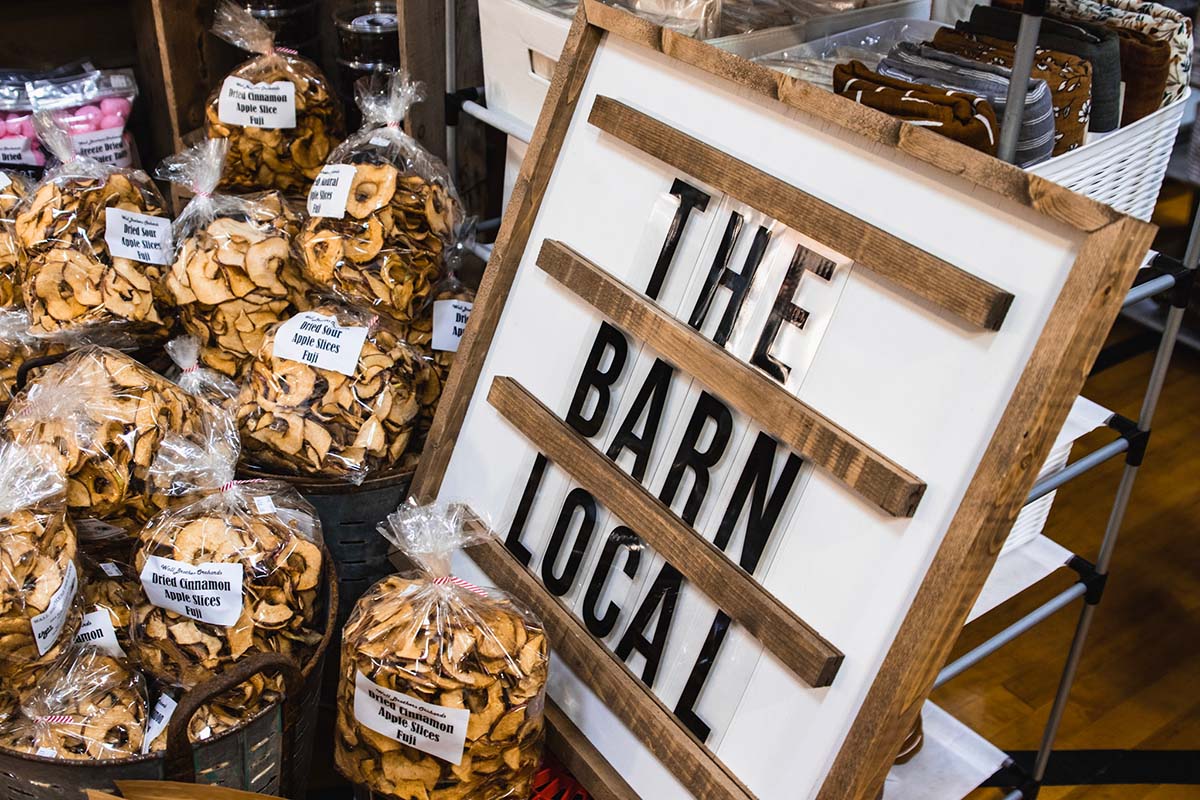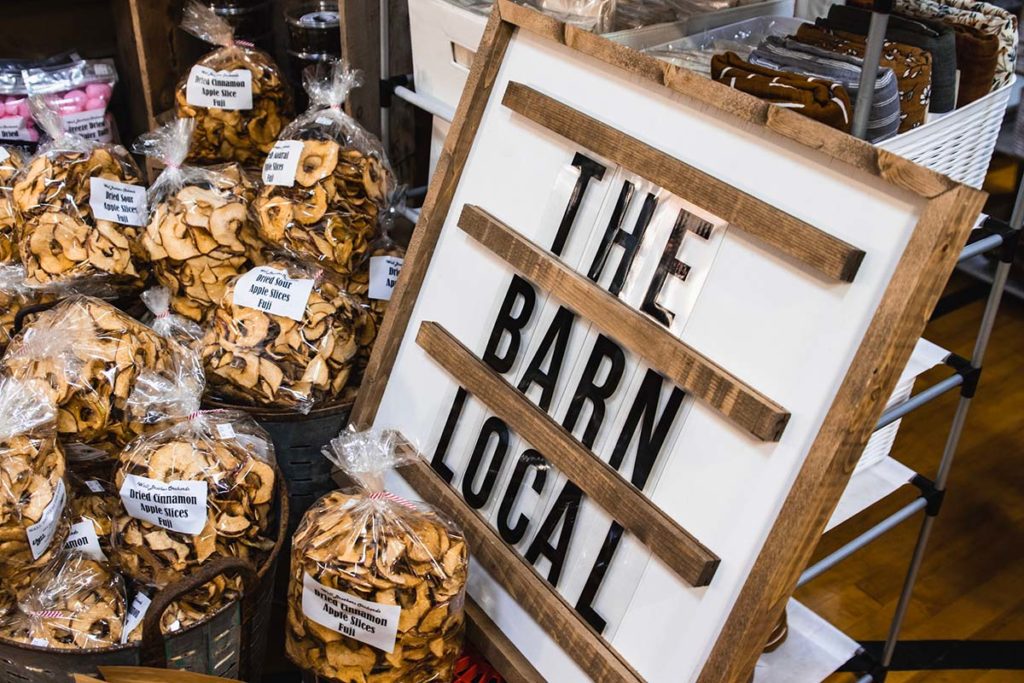 There's nothing more frustrating for you or your customers than having unpriced items. You'll be asked how much something costs all day long, and someone may be less likely to buy an item. Some vendors may prefer having a price chart or smaller price signs next to items, others prefer to put a price tag on each item. Try out both methods and pick the one that best suits your business.
It's tempting to place items in things like baskets and bins, or stack items on top of each other. While you know what each item looks and feels like, potential buyers won't. This can lead to your display being disorganized or customers not wanting to sort through a basket to find something.
You especially want to avoid this kind of display when you have a variety of different items. The best time to use a basket would be for items that are the same, but vary in color or size. If you do use baskets and bins, be sure to display at least one item so customers can see it in use and be drawn to it.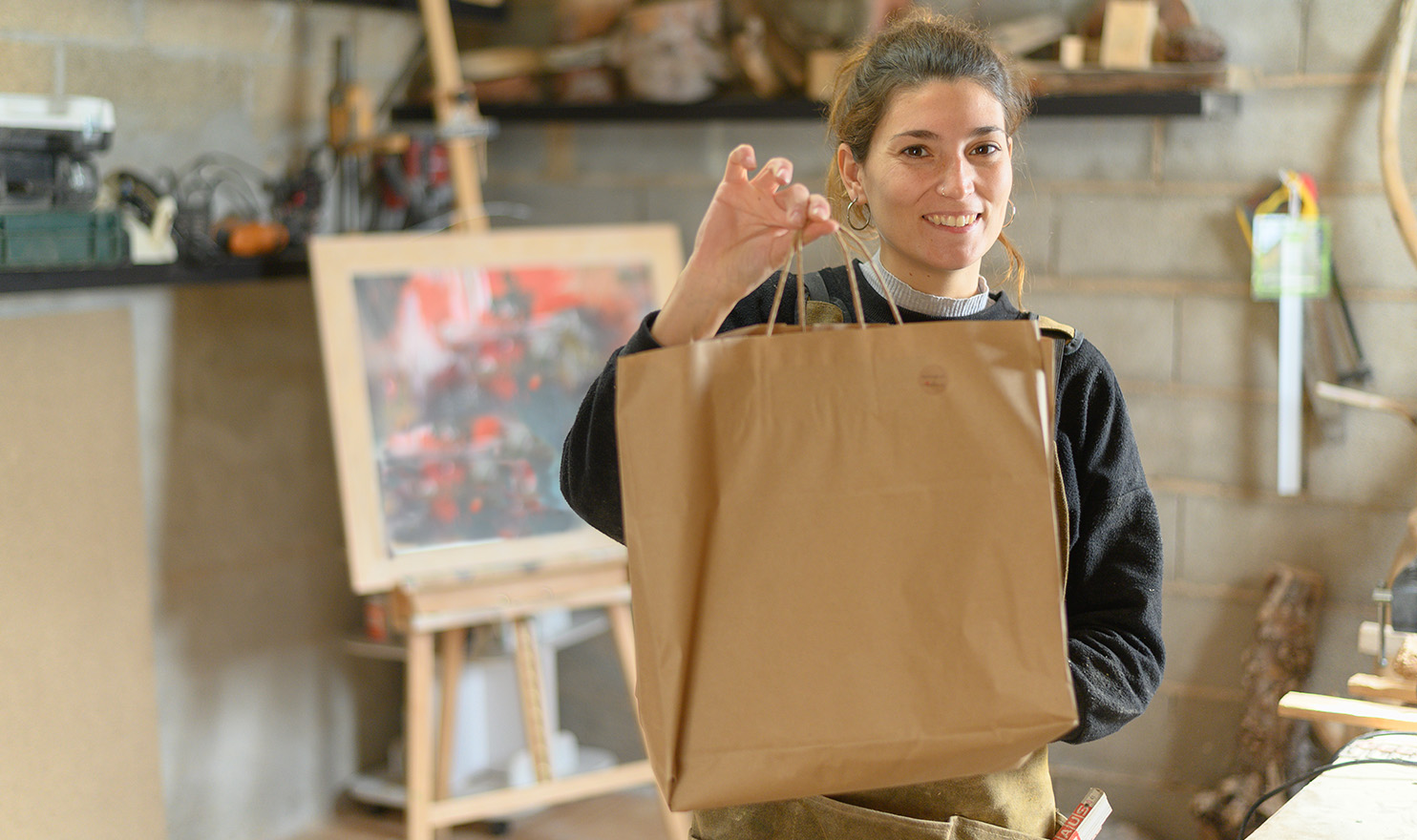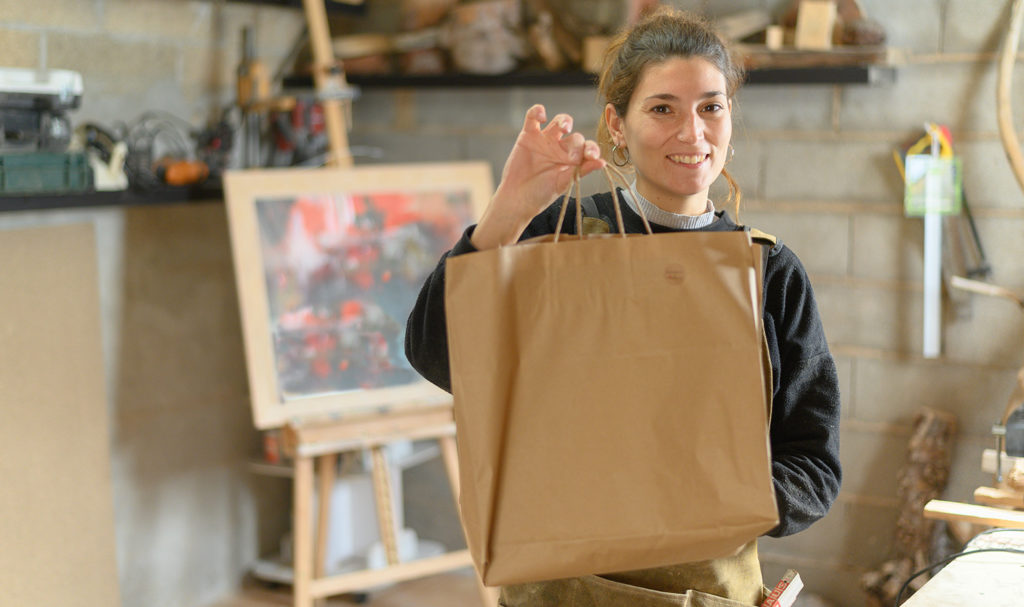 15. Think About Your Packaging
Most events require you to supply your own bags and boxes for any products a customer may buy. Some vendors like to add a personal touch when packing up a purchase, such as custom tissue paper, bags that match your brand colors, stickers, and thank you notes.
It's also important to think about any instructions you may need to include with an item, like cleaning tips or how to store the product. Be sure to include a business card with every purchase so customers can find you in the future or tag you on social media.
16. Network With Other Vendors
There's more to events than just meeting and selling to customers—you have a wonderful chance to get to know the other vendors around you! This is a fantastic time to make new friends and find business opportunities.
Sometimes these connections can help you learn more about other events, start friendships, and lead to partnerships with other small creative businesses.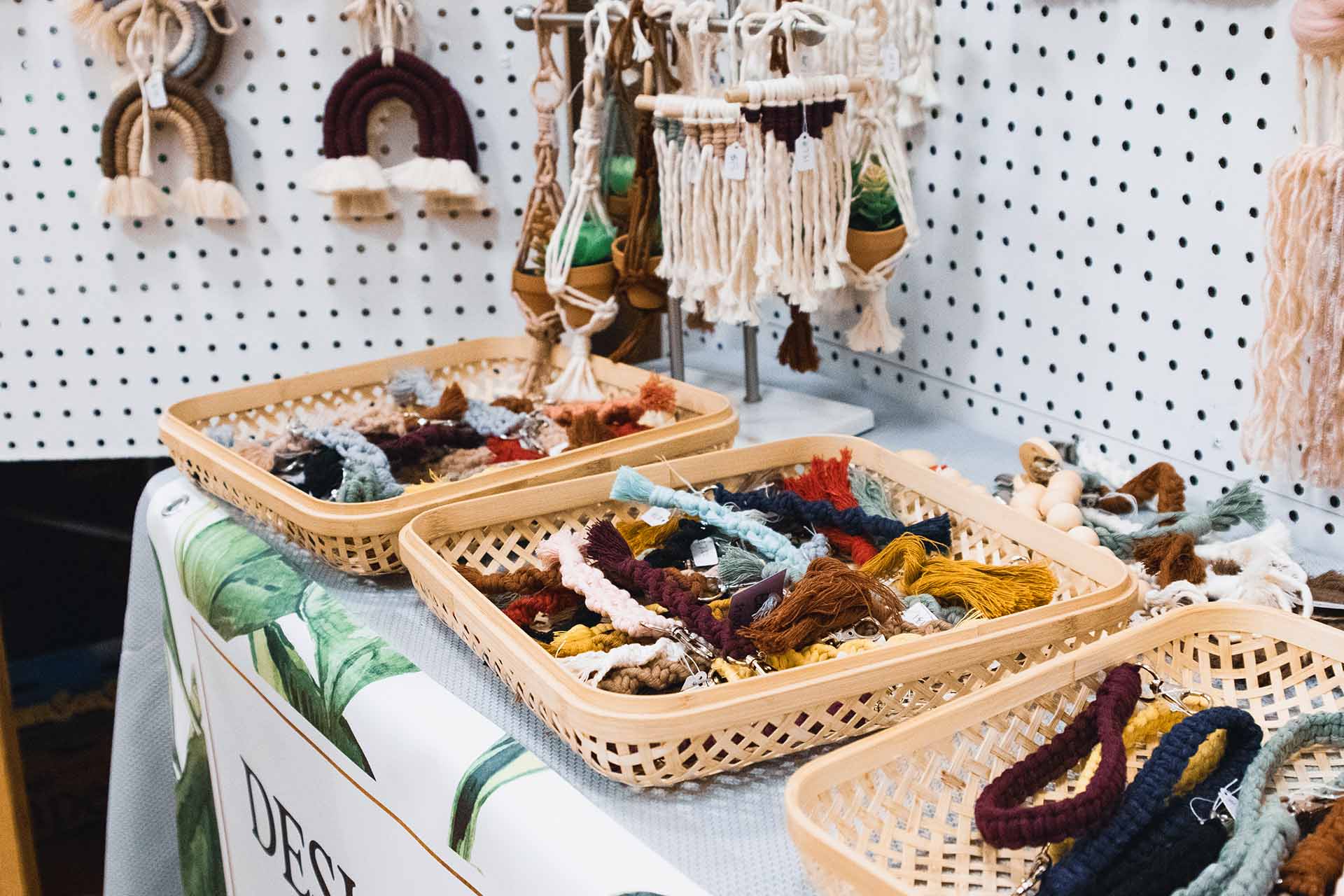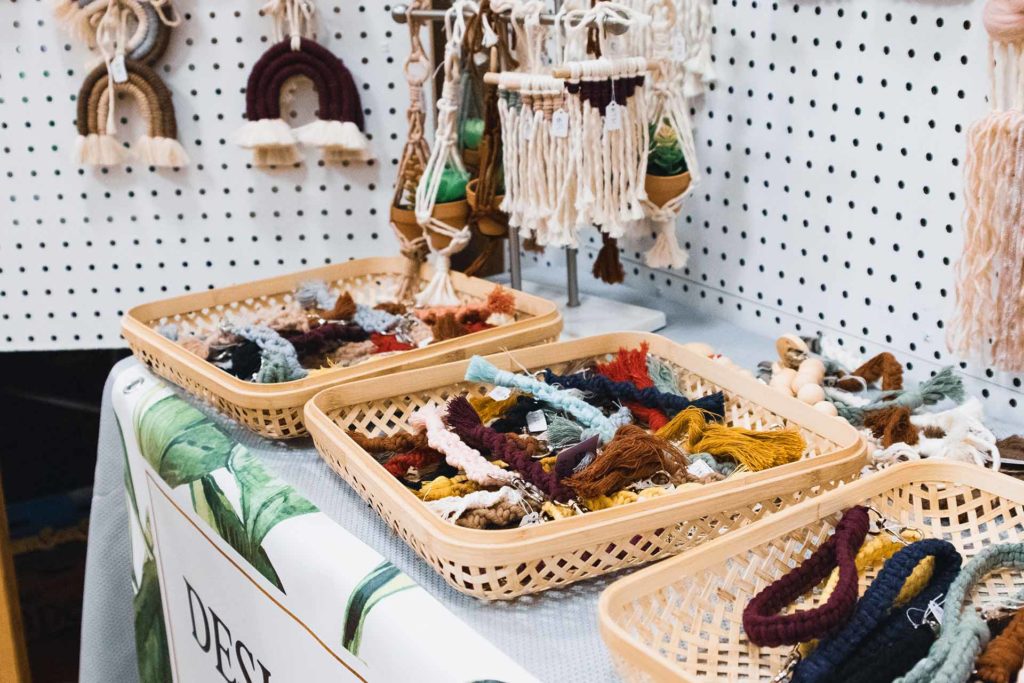 17. Have Small & Big Ticket Items Available
Your big ticket items are what often bring customers in, your smaller ticket items are often what lead to purchases. Not everyone can afford the big ticket items when there are so many booths to shop from. Or you may sell out of your bigger ticket items and need something else to supplement your sales the rest of the time.
Smaller items can be mini versions of a product you make, keychains, stickers, buttons, and such. They don't always have to be a product you make yourself either. You could always have some fun smaller items that complement your shop or bigger ticket items. For example: you sell custom jewelry as your big ticket item, so smaller ticket items may be a jewelry organizer or jewelry cleaner.
18. Run A Sale Or Toss In A Freebie
Customers love a good bargain and often ask vendors if they are running any sales. You may find this to be a good way to move old products or offer samples of your work. Customers could receive a discount on some items, enjoy a buy one get one deal, or choose some free stickers with an order.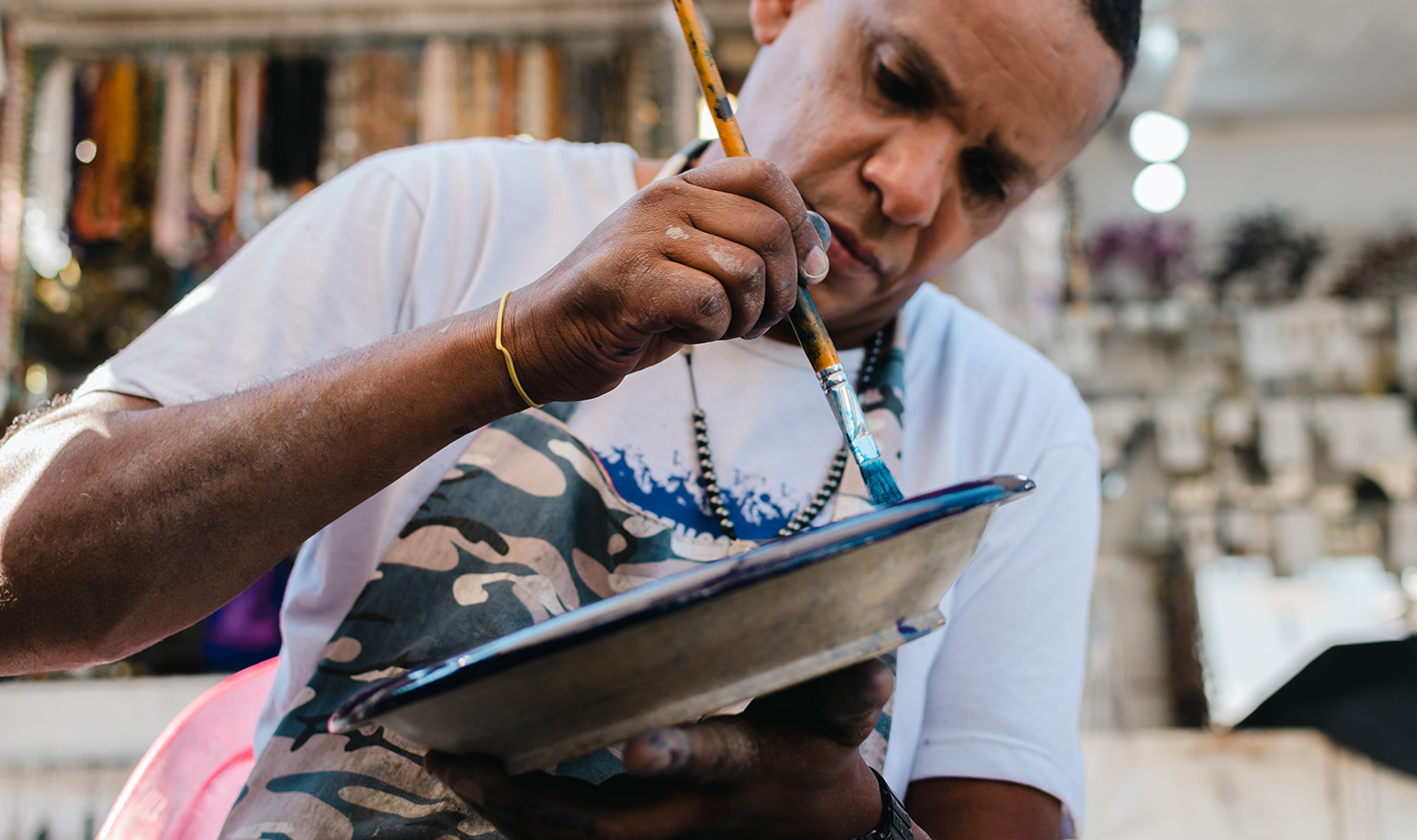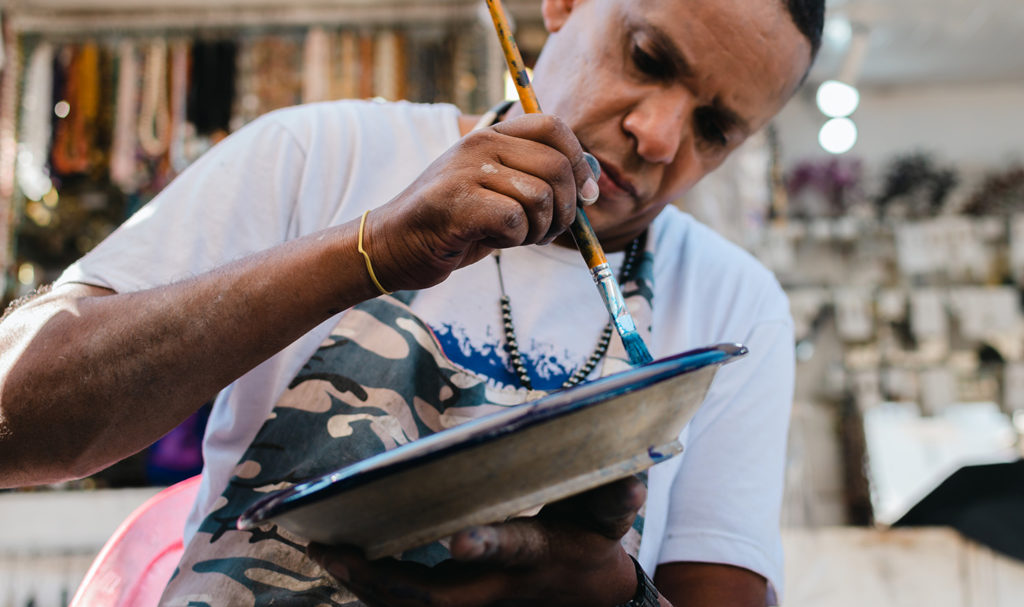 19. Work On Other Products During The Event
Sometimes there are slower periods during an event, especially those that run for more than a day. If you have some downtime, you don't want to look bored by just simply scrolling on your phone or zoning out.
Try working on another project, like knitting some hats or painting a custom order. This can be enticing to new customers as they often enjoy seeing the process that goes into your work. It also gives you the chance to stay busy and not fall behind on fulfilling other orders.
20. Keep Your Booth Looking Fresh
Throughout the event, take some time to look at the front of your booth from the customer's point of view. Have things been moved? Something spilled? Your table cloth pushed out of place? By keeping your booth tidy and neat, you will invite more people to visit your booth and browse your products.