Holy Cow Boutique is a highly anticipated local event here in Utah. Four times a year, dozens of the best vendors in our area get together to sell their incredible products during a five-day period. It's a magical time for Utah creatives and craft lovers. Some of us at ACT Insurance were eager to see what the hype was about!
Now, Holy Cow Boutique is a central checkout market, so we never got to meet any of the vendors in person. This meant their displays had to do all the talking and sell us on their products.
After spending a few hours walking through aisles of cute booths, we noticed some stood out to us more than others. We found attention to detail, crisp display set-up, and eye-catching logos that helped draw in more shoppers.
If you're preparing to attend a central checkout event soon, and want some inspiration for your booth, check out these 12 booths we loved at Holy Cow Boutique!
What we loved: Kait kept her booth design clean and simple with a white pegboard backdrop. Not only is it easy to set up and practical to use, it really made her macrame designs stand out. It did not distract you from each piece, and it allowed us to see every bit of detail in her work.
Check out more of Kait's work on Instagram and shop her Esty here!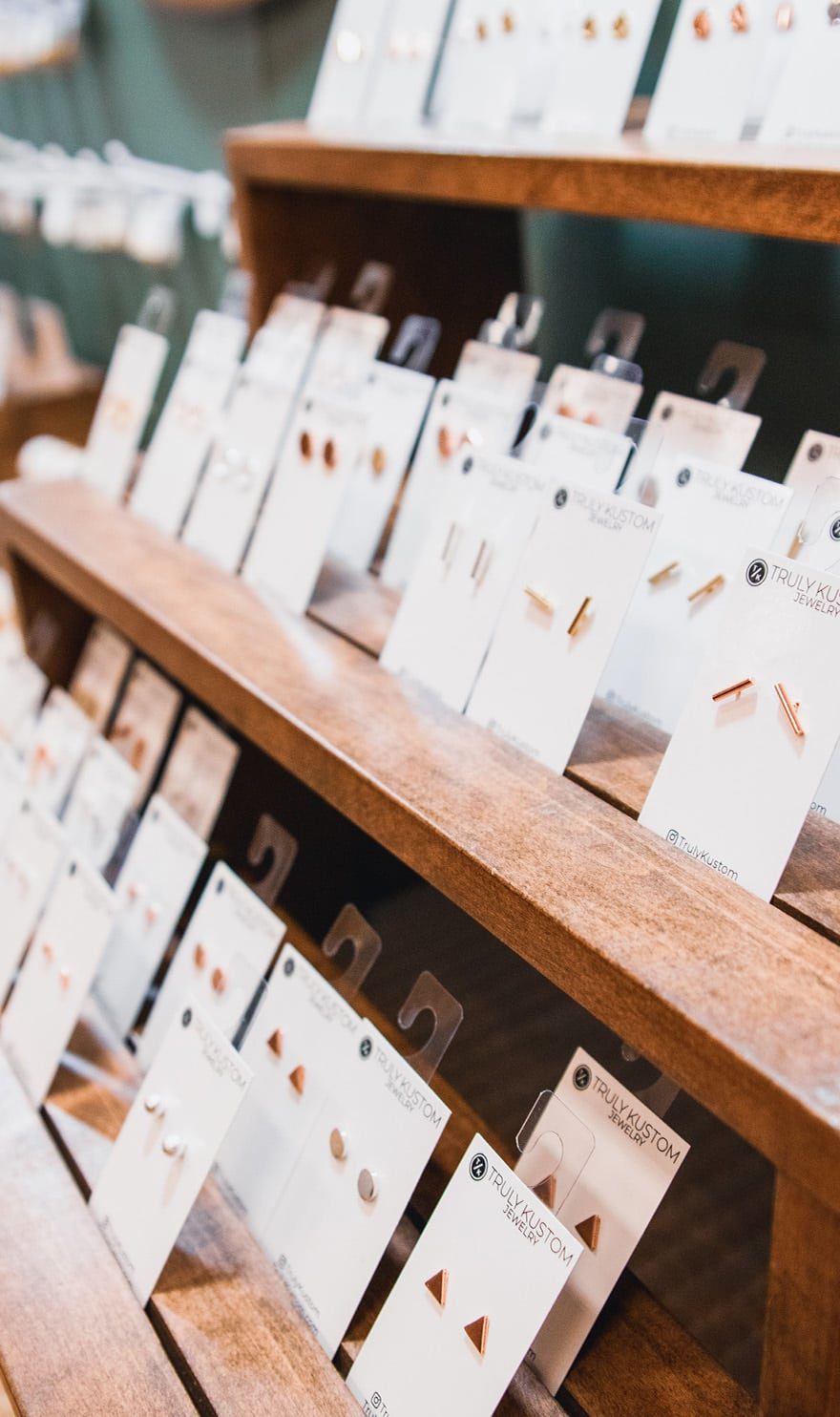 What we loved: The display board at the Truly Kustom booth was a wonderful way to show off these handcrafted earrings! Rather than laying them flat on the table or hanging them close together, this display allowed for space between each pair of earrings. We could see all of the different designs easily and quickly grab any we loved.
Shop more Truly Kustom jewelry on their website, and follow them on Instagram!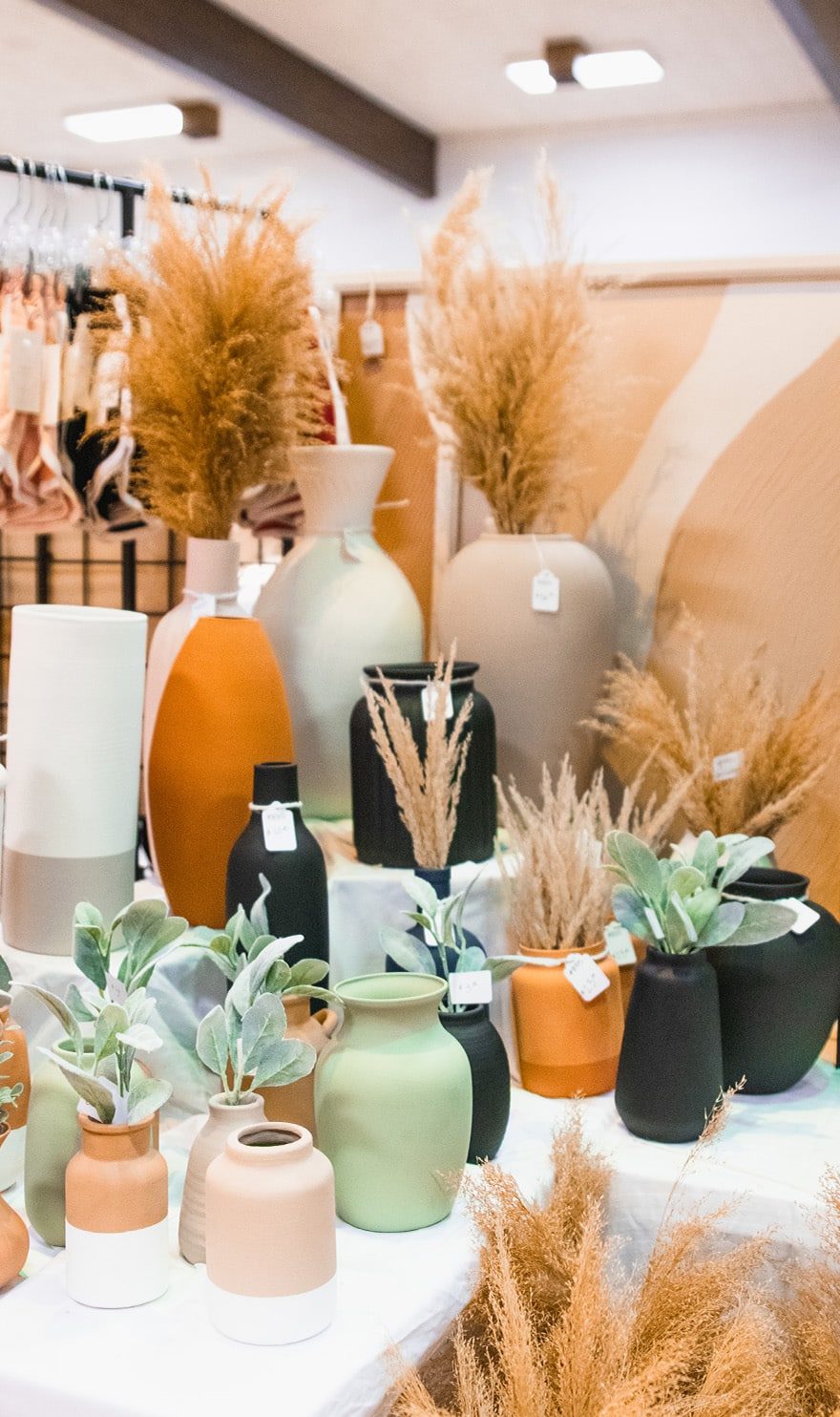 What we loved: This booth did a great job of not only showing us their product, but different ways we could style it. There was a wide variety of pot sizes in lots of different colors. Plus, they sold pampas grass and faux plant picks at their booth so you could complete the look altogether.
Follow Terracotta Studio on Instagram to see what event they will be attending next!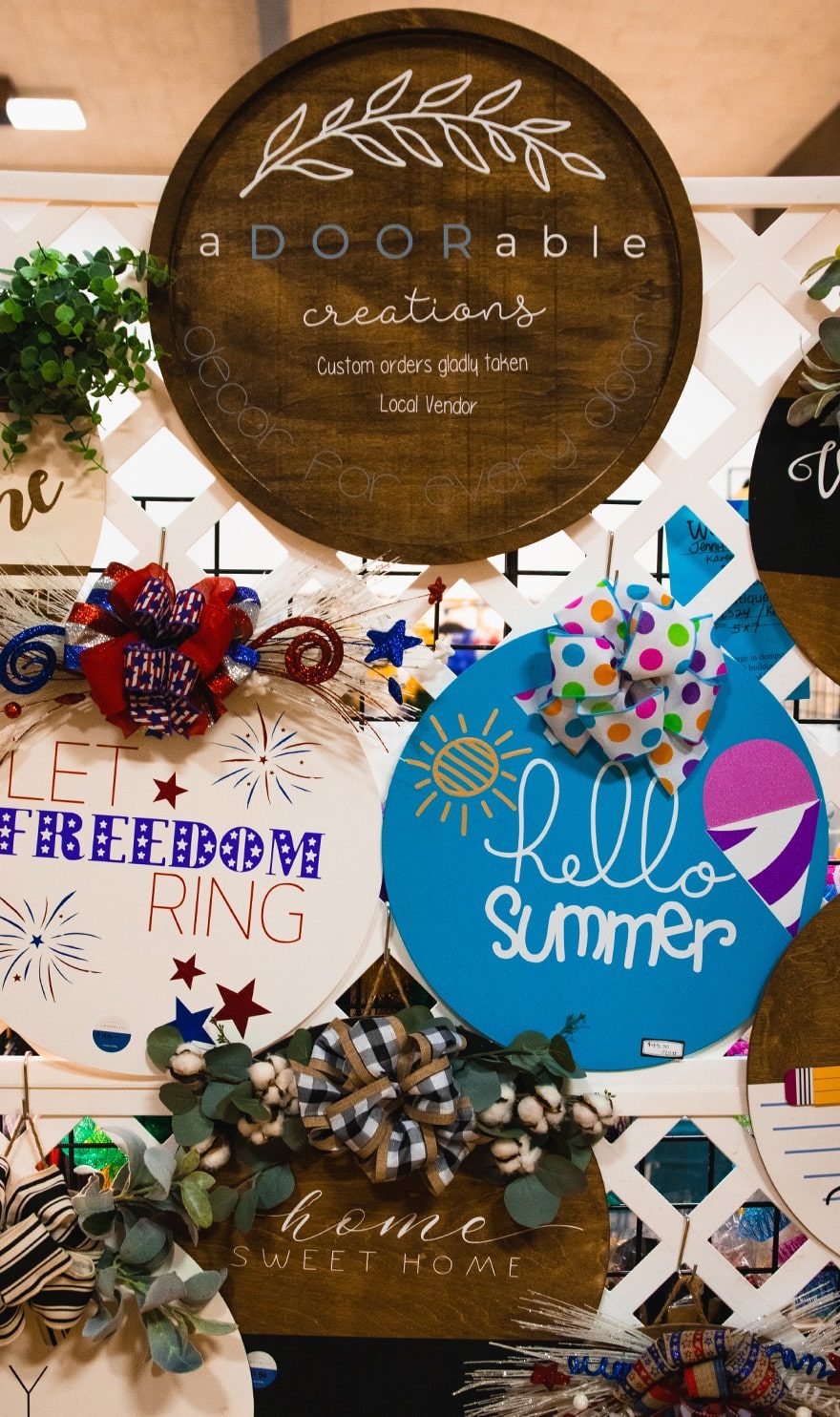 What we loved: The sign for this booth perfectly matches the type of decor they sell. It makes everything look cohesive and clearly communicates the type of company they are. The white criss cross trellis was also a unique way to hang the signs—we didn't see anything else like it there!
Find aDOORable creations at events local to Utah throughout the year!
Do you have an upcoming event or craft show? Grab a short-term insurance policy instantly with ACT! It only takes a few minutes to pick your policy, add additional insureds, and download your Certificate of Insurance. Get the show policy thousands of vendors love and trust today.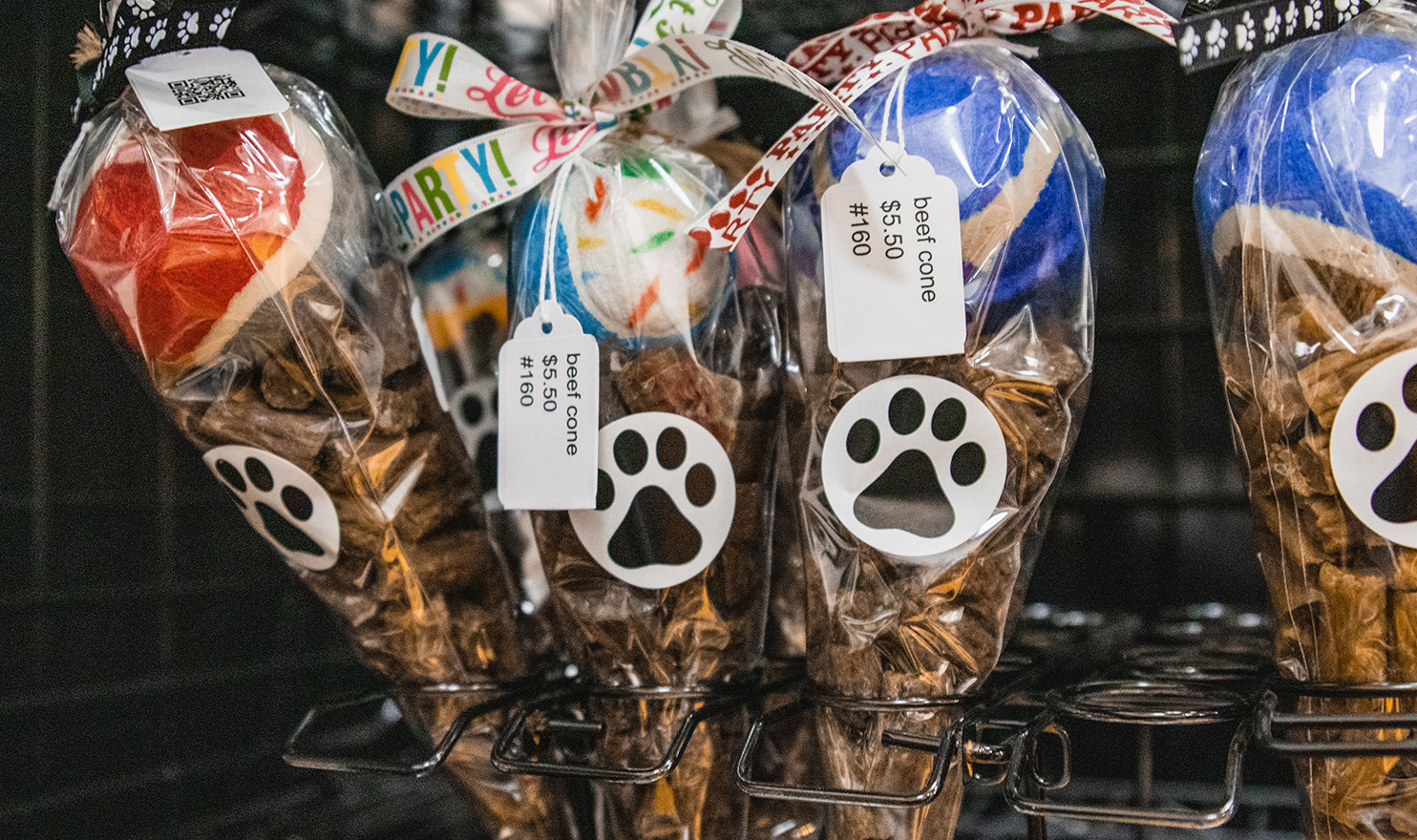 What we loved: While this booth already stood out for their dog-themed products, the presentation is what made them memorable. This spin on an ice cream cone was one of our favorites! Being pet owners ourselves, we appreciated the clear (and resealable) packaging so we could see what types of treats we were feeding our furry friends.
Mark & Shar Baldwin make all natural dog treats. You can check them out on Instagram or shop on their website!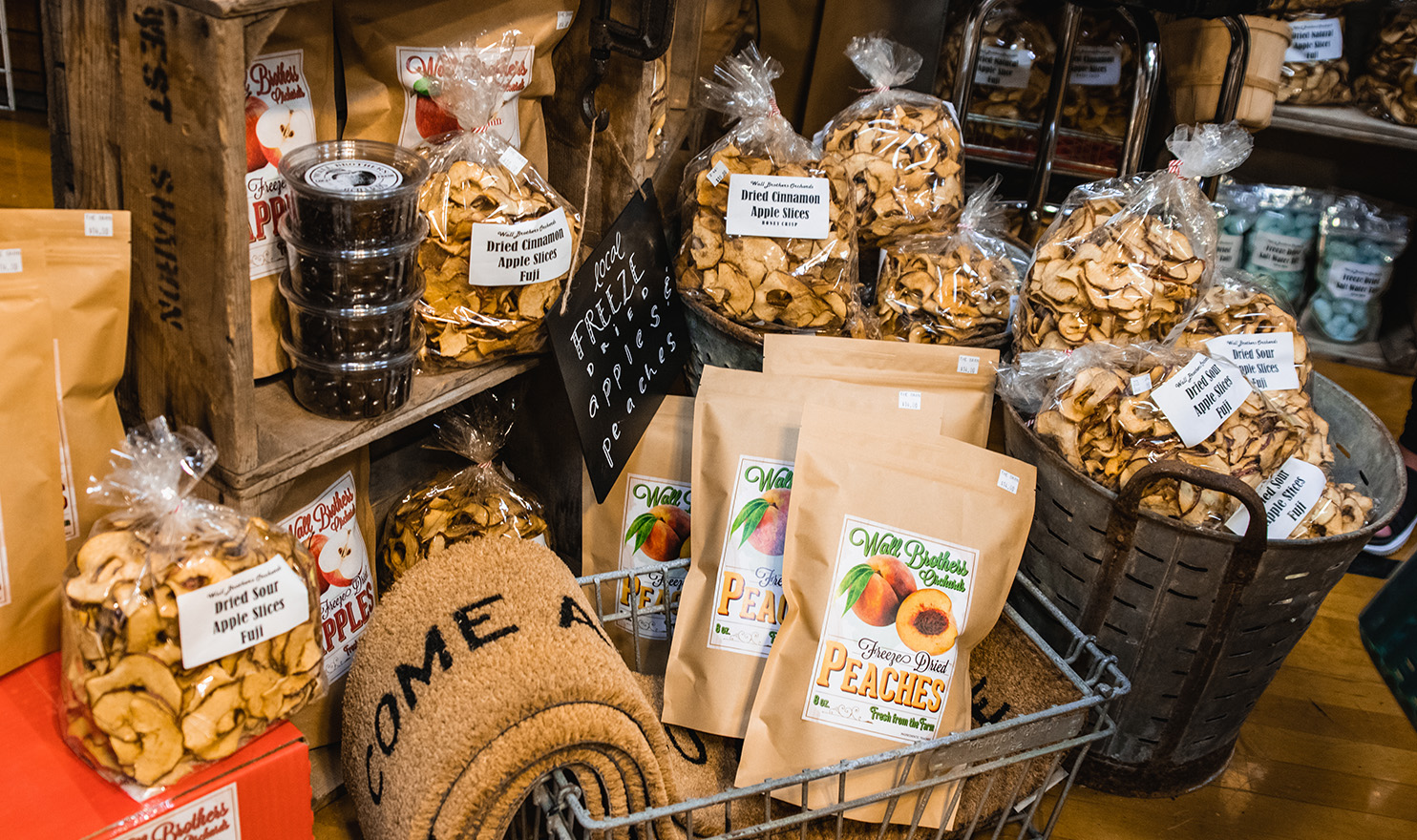 6. Wall Brothers Orchards
What we loved: Not only did we get to try yummy samples of dried apples, their booth was very on brand "The Barn" where they are based out of. From a giant vintage sign to crates, buckets that came from the orchard, and brown butcher paper for a simple backdrop, they nailed the "rustic farm" feel. They also sold treats and decor you can find at their physical locations in Utah. It was a great way to experience their stores at the boutique!
Checkout Wall Brothers Orchards on Instagram or visit The Barn in Orem and Spanish Fork, Utah!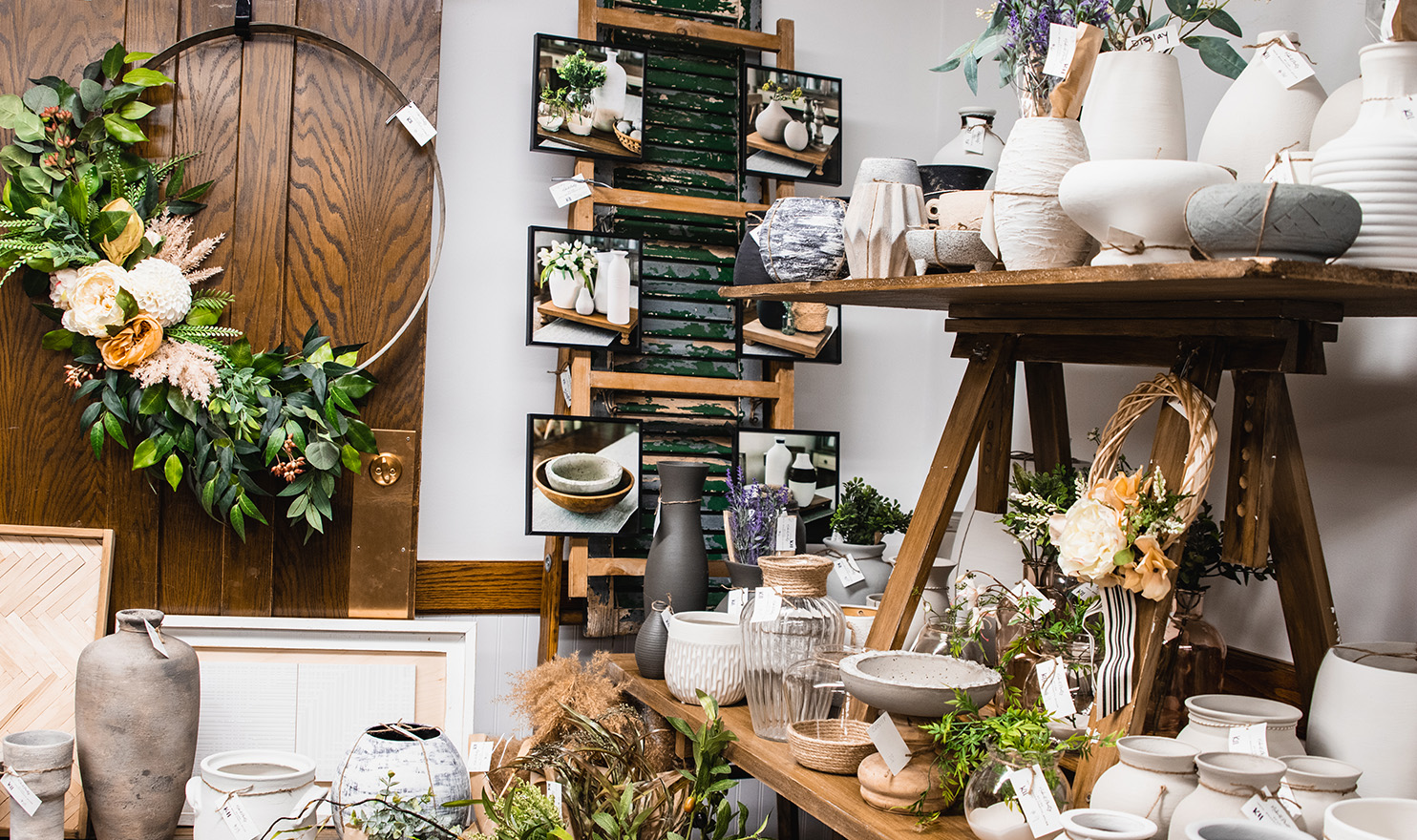 What we loved: Lisa's vintage and thrifted pieces looked beautiful on her tiered display. She was able to transform a small corner area into a beautiful booth for her business. By taking advantage of the height, Lisa was able to clearly display her pieces. We also like how she displayed styled photos of her work to inspire us on how we would use them. The best part? Every part of her display was actually for sale—including the benches, tables, and ladders.
See more of Lisa's work on her Instagram page!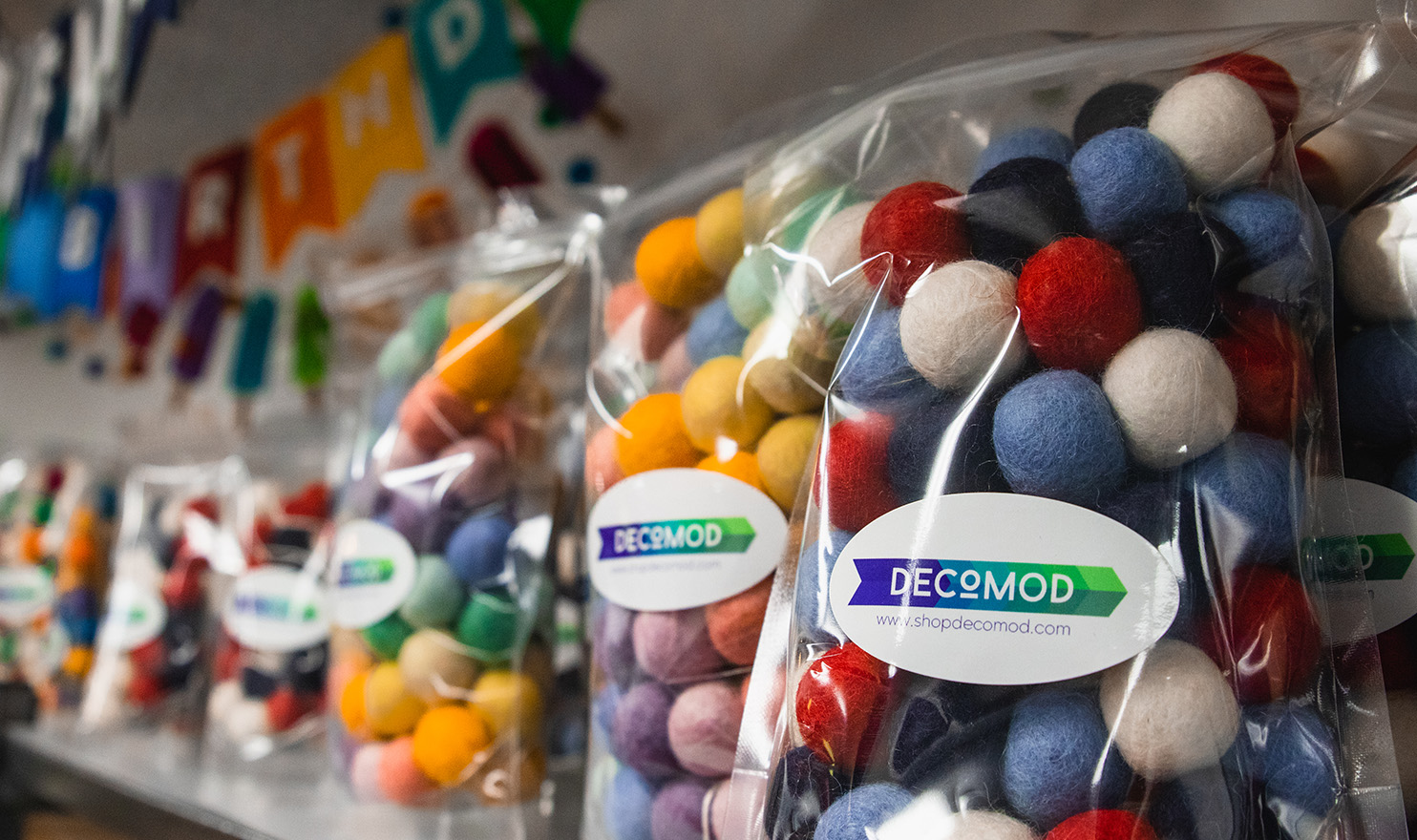 What we loved: Garland can be hard to display since there is so much length to work with. Decomod was able to display multiple garlands by hanging them at different angles and heights over their display shelves. We especially liked the clear packaging that allowed us to see the colors and textures of the garland. It was also resealable, meaning you could store your garland in it while not in use.
Shop Decomod's designs on their website, and get a sneak peek at new styles on Instagram!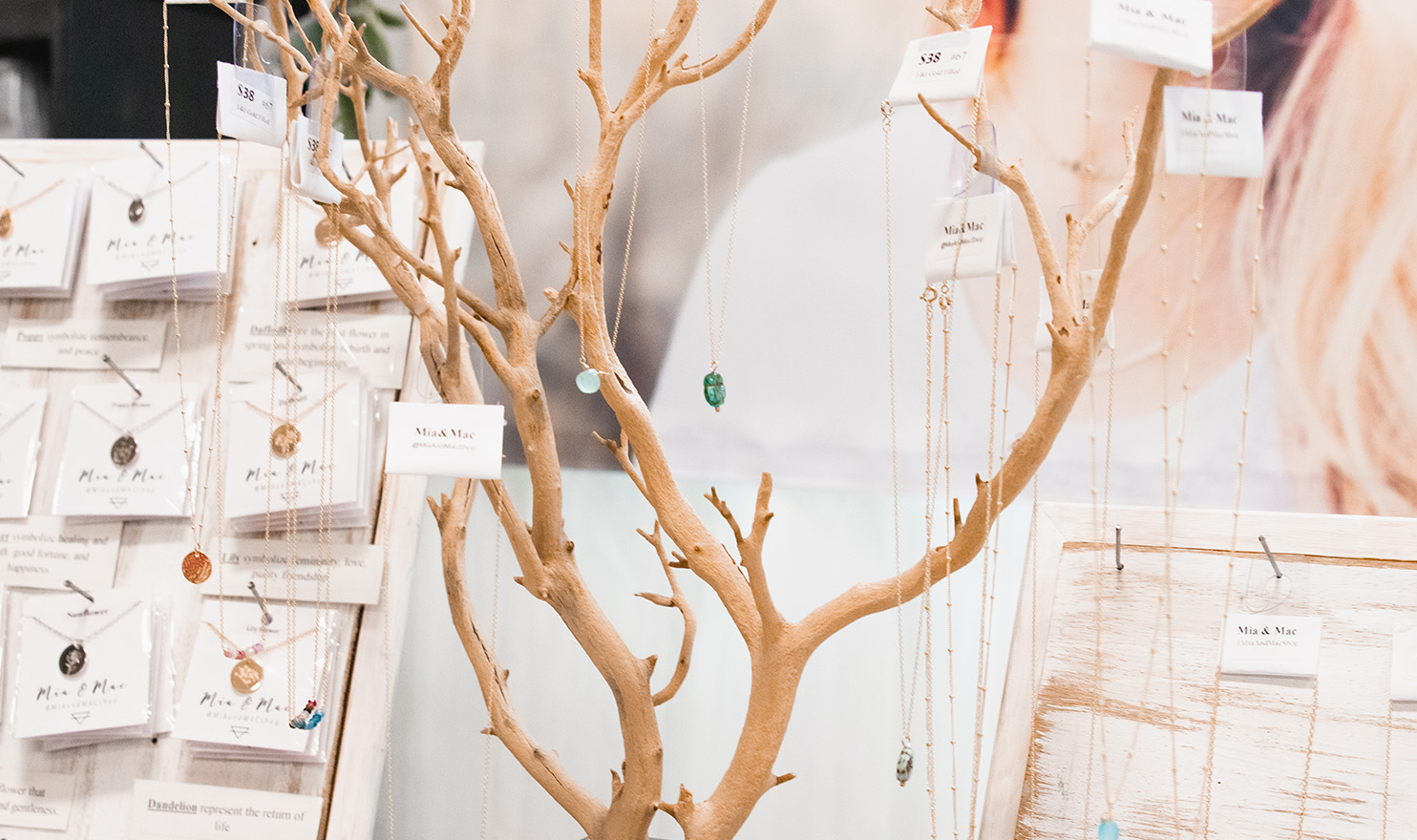 What we loved: This handmade jewelry had a beautiful display that really showed off the detail in their work. This "tree" was actually two large branches tied together and placed in a base. You could clearly see the length of each necklace and how they sparkled as they gently moved in the breeze of the air conditioning. It was the perfect way to display a variety of necklaces!
Check out Mia & Mac on Instagram, and see their array of handmade jewelry on Etsy!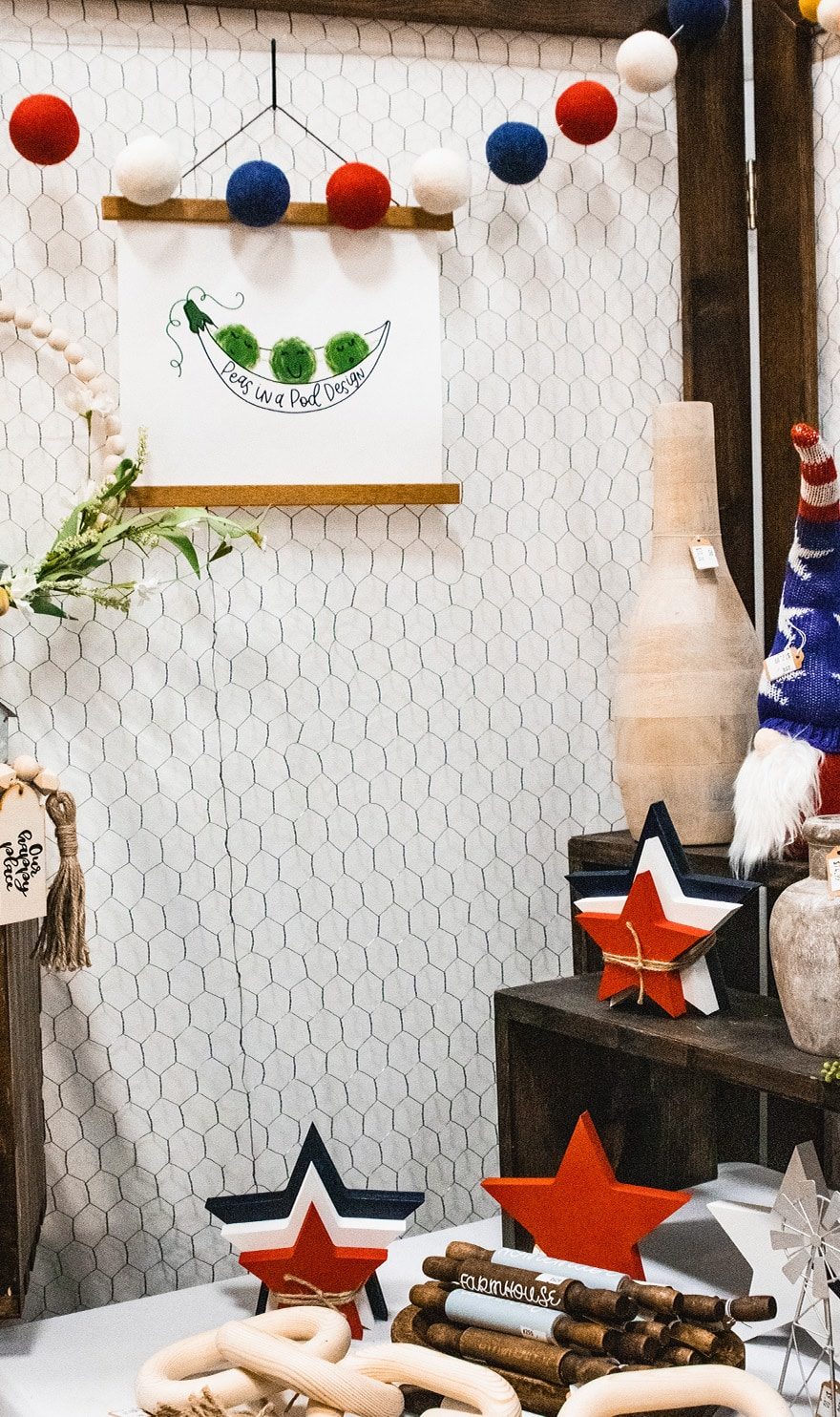 What we loved: When you make home decor, and turn your logo into something that looks like home decor, you get a cohesive booth that sells! I saw several people stop at this booth just to admire the cute logo. It blended in seamlessly with their products, and their simple backdrop really made their products stand out. Because they had three "walls" around their table, they hung a logo on each side so you were sure to know who you were purchasing from.
You can find Peas in a Pod Design at various events in Utah throughout the year!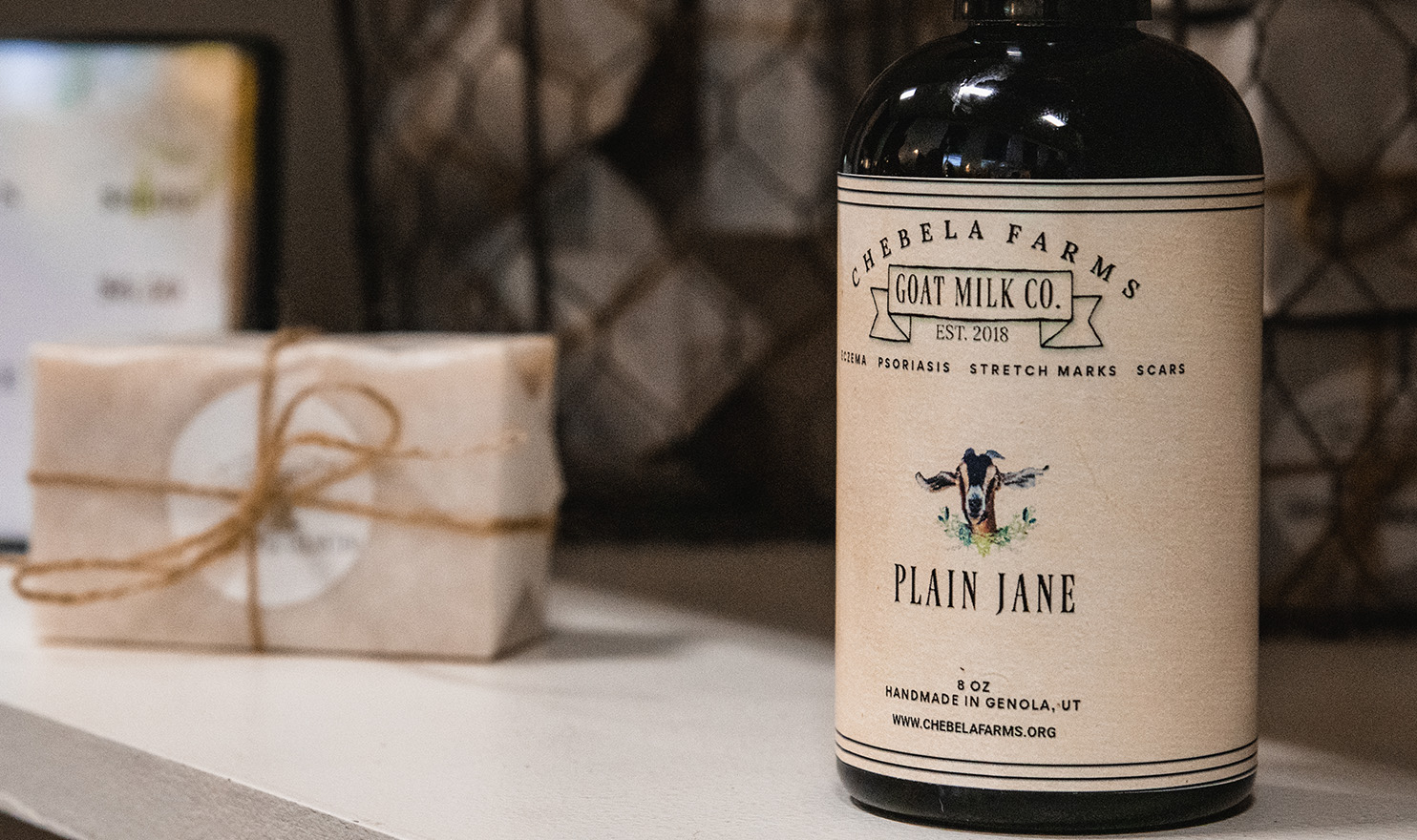 What we loved: Chebela Farms really honed in on the farm theme. Their chicken coop wire baskets and simple wrap on the soaps was a lovely way to display their handmade beauty products. We really enjoyed all of the samples and how easy it was to read labels and see every product.
Shop Chebela Farms goat milk products on their website, and follow them on Instagram!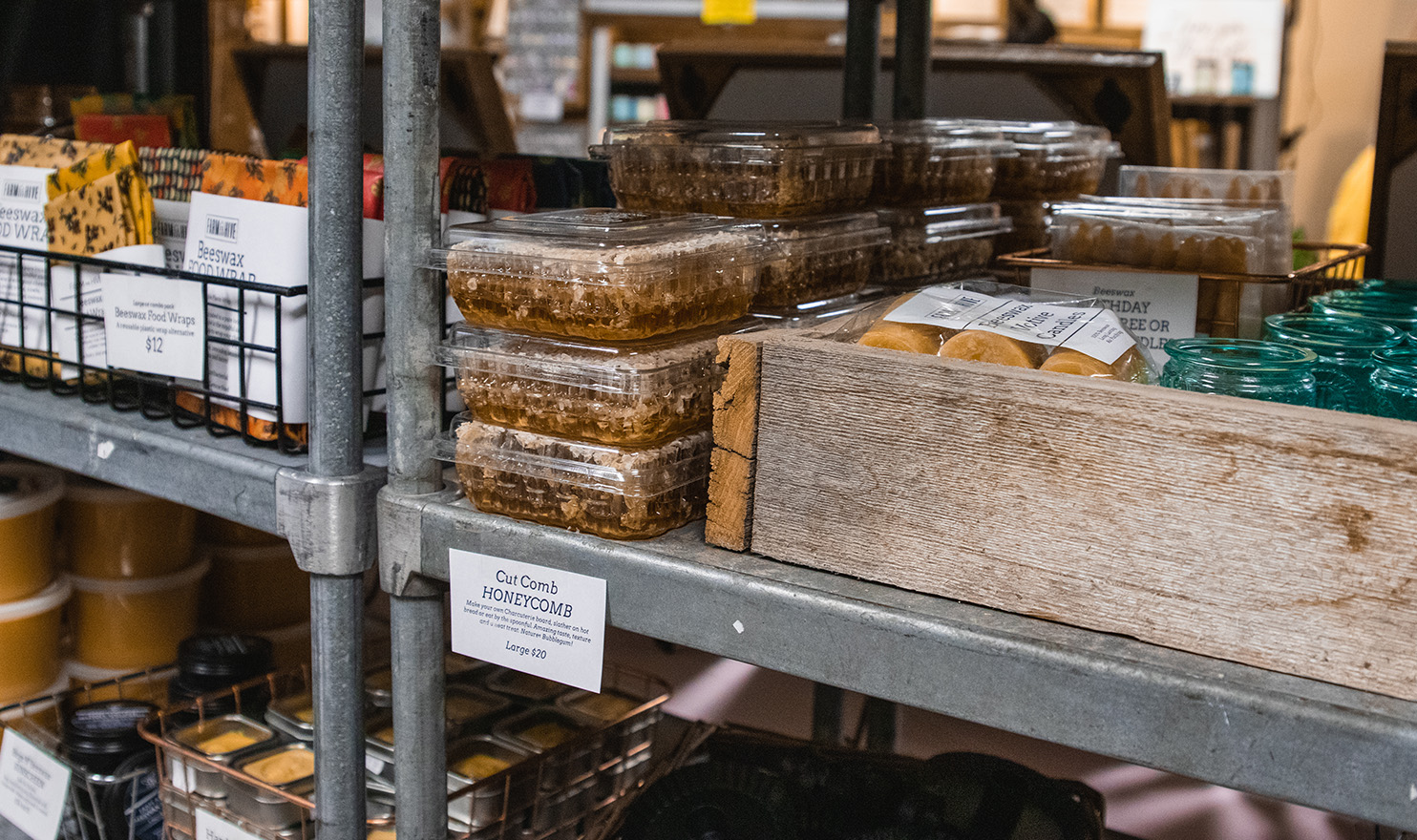 What we loved: This business took their one product of honey and made an array of products. From soap and beeswax food wrap, to candy and candles, they offered so many different items. They kept their display simple with steel shelves and fun baskets. We really loved how they sold beautiful blue glass jars with their candles. It gave you a way to display your new item and it tied in with their business colors!
Check out Farm and Hive on Instagram, and shop their online store here!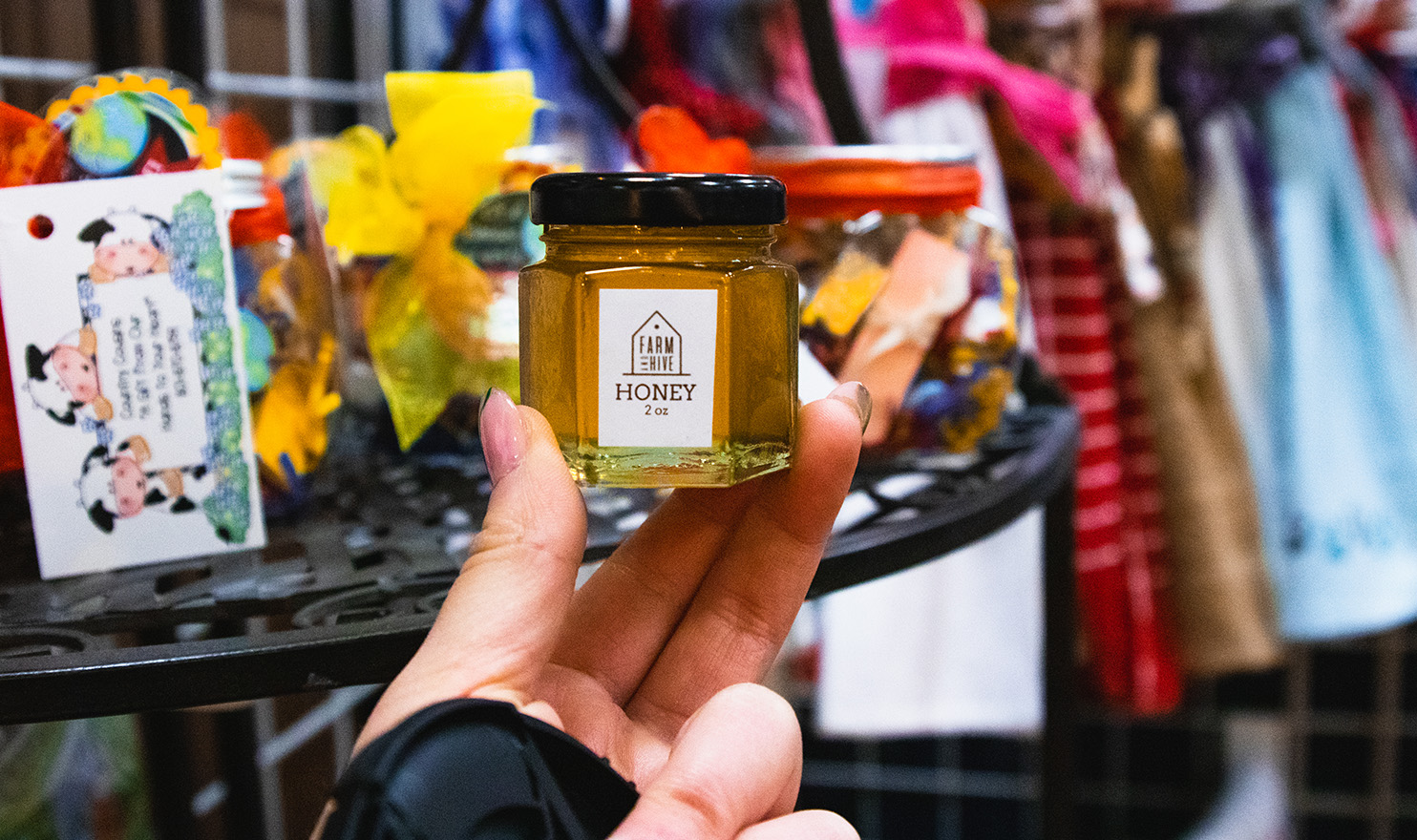 What's The Holy Cow Boutique? How Does Central Checkout Work?
Holy Cow Boutique is a seasonal event in Lindon, Utah—taking place in March, April or May, September, and November. It has been running in the area since 1983 and features some of the best local vendors Utah County has to offer. You can shop for anything from home and seasonal decor, to handmade jewelry, and even local treats, such as their famous Big Buns!
The boutique uses a central checkout system, meaning no one actually stands at their booth all day to sell products. Instead, every item has a unique barcode attached to it to ensure every vendor is compensated for their sales. Those who visit the boutique can browse through aisles of booths for as long as they please before taking all their purchases to the checkout area.
While vendors do not need to occupy their booth during the event (unless they choose to), it's encouraged you return to your booth at least once a day to check your inventory, restock items, and ensure everything is still running smoothly.
To learn more about the Holy Cow Boutique and apply to become a vendor, please visit https://holycowboutique.com/vendor-info.