At ACT, we believe that art is more than something to simply hang on a wall or place on a table. When decorating your home or office, you should seek out an experience. Then, not only will the art make a statement, but you will have a conversation piece to share with those who visit your space.
It's time to move away from buying mass-manufactured decor from box stores and start purchasing direct from independent artists. 
To illustrate the benefits of this movement, we wanted to share two personal stories of how ACT—and an ACT employee—have made the switch to seeking out real art created by real people.
ACT PRACTICES WHAT WE PREACH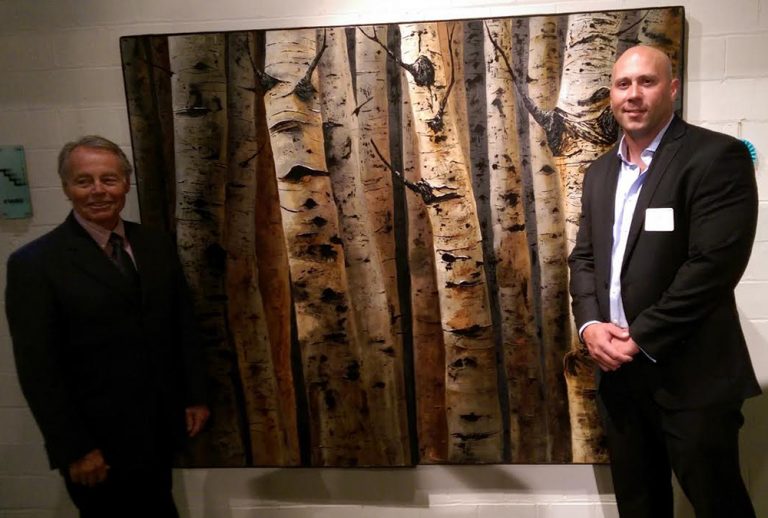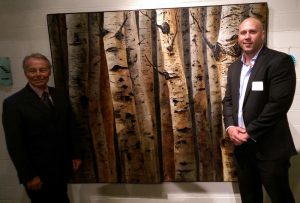 Members of the ACT team, including Daryle Stafford, ACT's CEO, attended last year's Art Comes Alive (ACA) fine art exhibit and contest held in Cincinnati. While at the event, the team decided to purchase four pieces of art and was able to meet three of the artists. 
Currently, three of these purchased pieces hang in ACT's office in Pleasant Grove, UT, where they serve as conversation starters for visitors, as well as evidence of ACT's dedication to supporting our customers.
EACH OF THESE PIECES CARRIES ITS OWN STORY
The largest piece of art is a painting of aspen trees. These beautiful trees are plentiful in the mountains surrounding the ACT office, so when the team saw this painting at the ACA event, they knew it was meant to be part of our decor.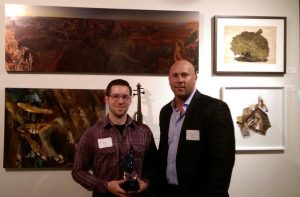 The second piece purchased is a little reminder of his southern upbringing for CEO Daryle Stafford. Though unable to meet the artist at ACA, this piece serves to illustrate the heritage of one of ACT's most central players.
The final piece hanging in the ACT office is another reminder of our home state where red rock canyons cover much of Southern Utah. With a metal base and metallic paints that subtly catch the light, this painting is reminiscent of those stunning vistas.
THE BEST ART STICKS TO THE SOUL
In addition to supporting our artists as a business, individual members of the ACT team have found their own ways to implement the movement towards purchasing from independent artists.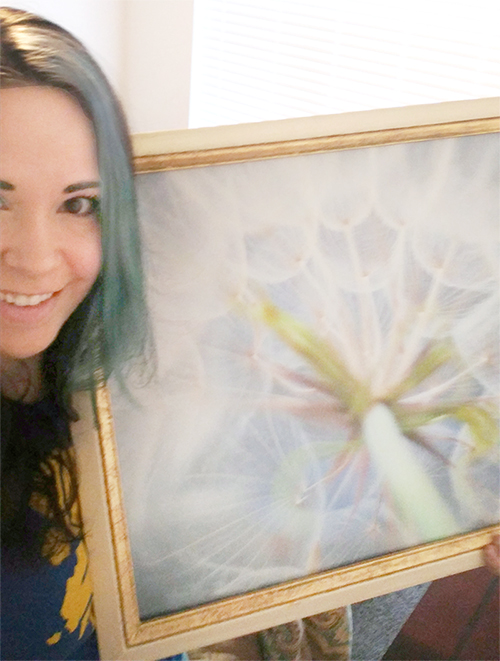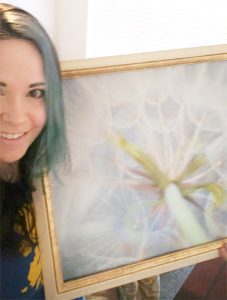 About three and a half years ago, one of our writers was browsing the art entries during the final hours of that year's Salt Lake County Fair when a photograph caught her eye. On a whim, she pulled out a scrap of paper and quickly noted the photograph's title, as well as the artist's name and location.
Months later, she still could not get that photograph out of her head. After digging up that scrap of paper, she crossed her fingers and searched for the artist on Facebook. Believing she had found her, our writer sent a message asking if there was any way to purchase a copy of the image.
Over a year later, the artist responded. Because this was back when Facebook had the "Other" inbox for messages not from friends, she hadn't seen the inquiry.
Though there were a few more hiccups on the road (including another 6 month delay thanks to the "Other" inbox), eventually our writer was able to purchase and receive the photograph a full 19 months after first contacting the artist and 22 months after first seeing the image.
In talking about this experience, our writer said that, out of all the items hanging in her home, this piece is her favorite, "Because of the beauty it offer, the effort it took to acquire it, and the opportunity I had to get to know the artist, I can appreciate this piece more."
SHARE THIS STORY
Join the movement and encourage others to fill their work spaces and homes with art created by independent artists. Simply share this post and spread the word.