By the time you're reading this article, today's trends are going to be old news (like the corn kid on TikTok, Don't Worry Darling PR jokes on Twitter, or the drama of the latest Instagram update).
That's the thing about marketing—it's constantly evolving with the trends and the needs of the world today. It makes it tricky for small businesses to keep up and can sometimes lead to frustration or disappointment.
Creating an effective marketing plan can take some work, but with a few tips and tricks you can develop a pattern of:
Ideation
Creation
Implementation
Evaluation
Repeat!
Marketing plans aren't meant to be a one-and-done type of thing. They require constant effort and work to remain effective. So if it's been a while since you've hit the drawing board, looked at some data, or you feel like your business could use a little boost, it might be time to freshen up your marketing plan.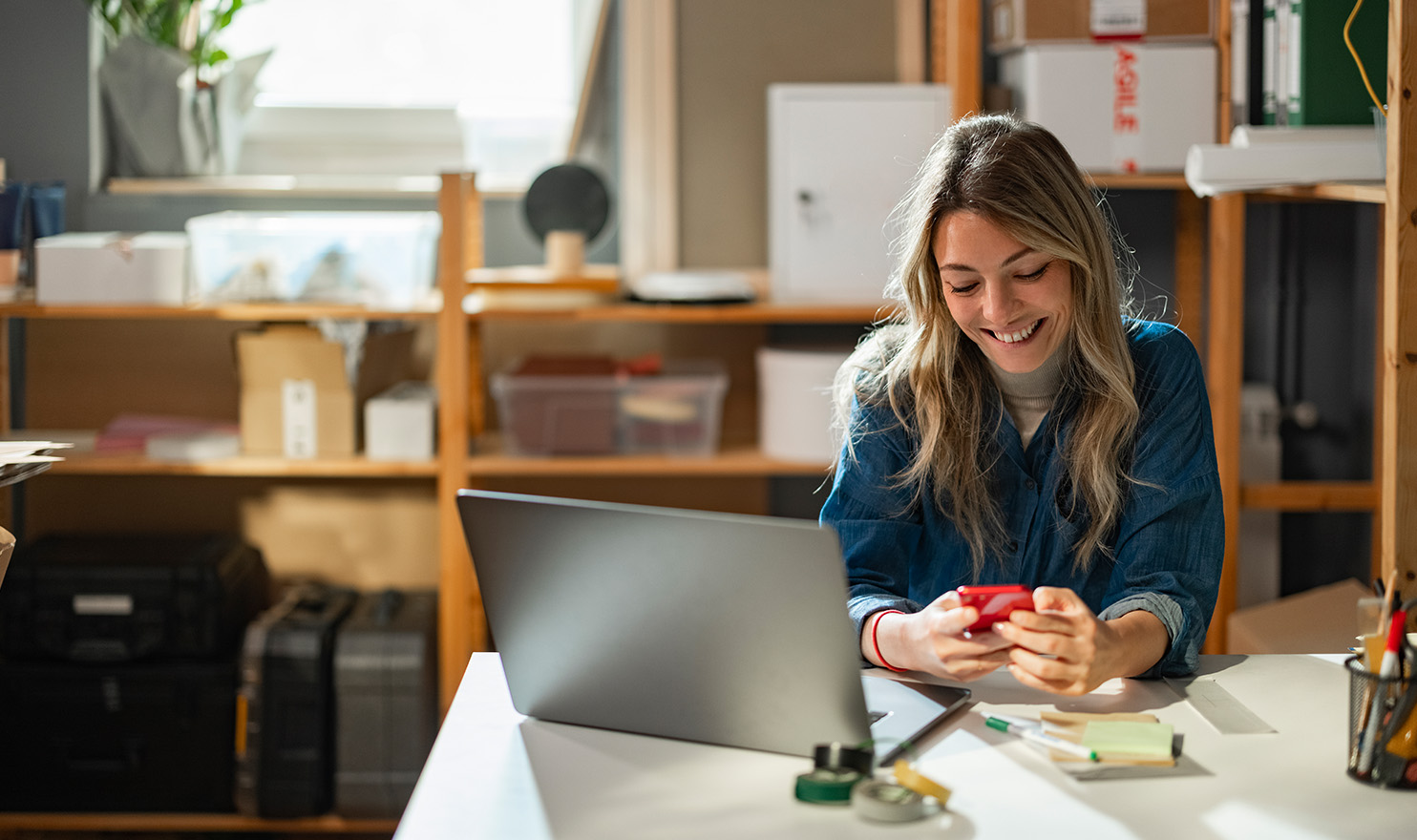 When Should You Update Your Marketing?
While it's best to look at your marketing efforts daily, it's still a good idea to at least check in to evaluate your current methods once a month. See what's working well, look at new trends online, and readjust where needed.
If something is not going as well as you had hoped, it's okay to change things up and try something new. Marketing is all about testing what works and what doesn't for your business and your audience.
Here's five things you can start doing today to up your marketing game.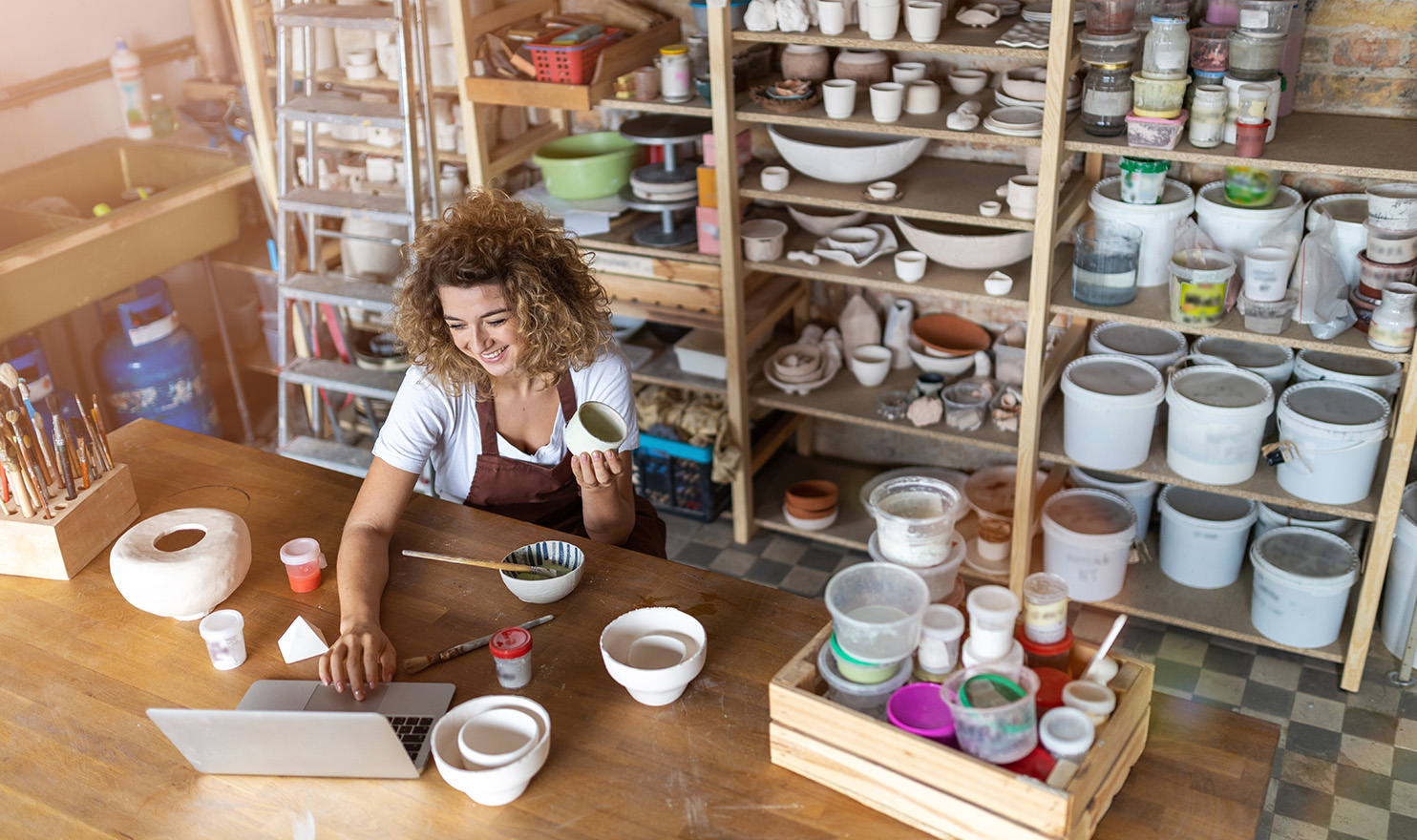 Whether it's your own site or your storefront in an online marketplace, you want to make sure your information is up-to-date. This means your product listings, prices or sales, about section, contact information, and even your branding.
Maybe you want to update your color scheme, change your layout, or redesign your logo. These subtle changes to your brand should be reflected on your website and throughout your marketing materials. You want to still keep your branding recognizable, but something that fits your business.
Your business is going to grow and change, and your image online should reflect that. Having current information makes it easier for customers to interact with your business and go through a better user experience.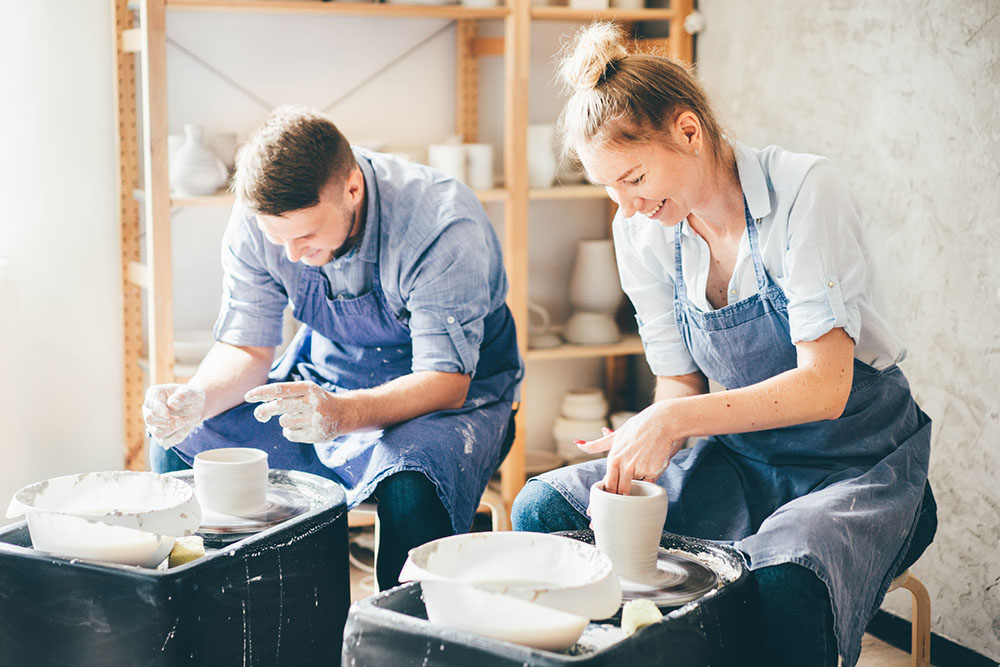 The audience you have online can sometimes be niche. Your art isn't always for everyone, and that's okay. However, the people they buy and enjoy your work aren't your only audience.
Reaching the friends and family of your primary customers is helpful because these are the people who buy gifts for your target audience. Maybe the people who like your work have common interests that overlap with other groups of people who could become customers.
For example, you might make unique handmade pottery. Your customers might generally also like plants or feel passionate about home decor. You could partner with a local greenhouse or design store to do a giveaway, photoshoot, or social media post to show your pottery has multiple uses.
You can also partner with other artists to collaborate on a design for a piece or to host a giveaway. Partnerships allow you to reach new audiences that may have never heard of you otherwise.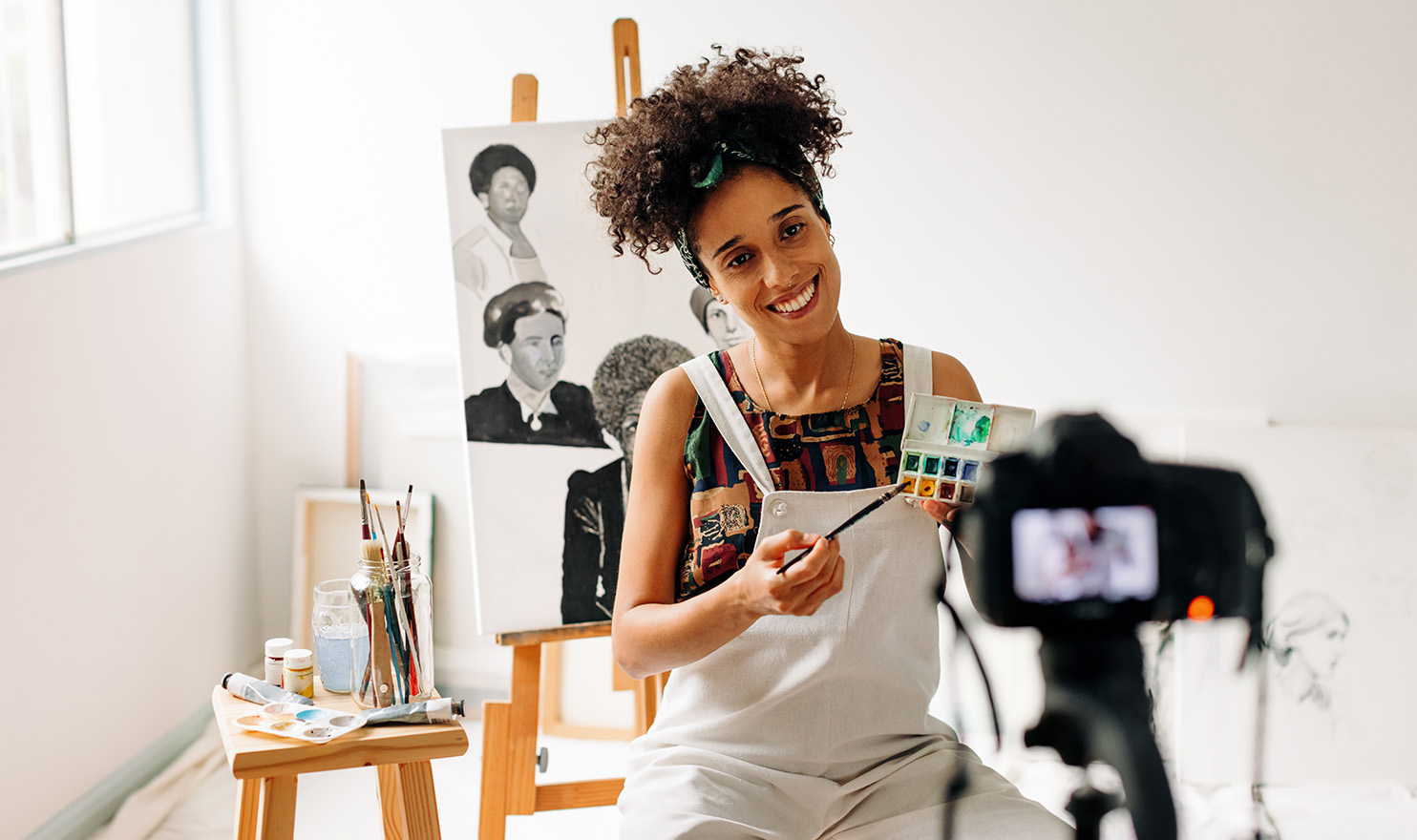 3. Evaluate Your Social Media
If you have any social media pages for your business (which is a great way to drive traffic to your website or online store), it's beneficial to look at your data there. You need to first make sure your account is set up as a business account, then you can start gathering valuable insights.
You can see what kinds of posts perform better, what time of day (and which days of the week) tour followers are online the most, and how much people are interacting with your page.
Based on this data, you can see if you should be posting more or less, when to post, and what kinds of posts your followers would probably like to see more of. This can help you create a posting schedule and content list so you can stay on track.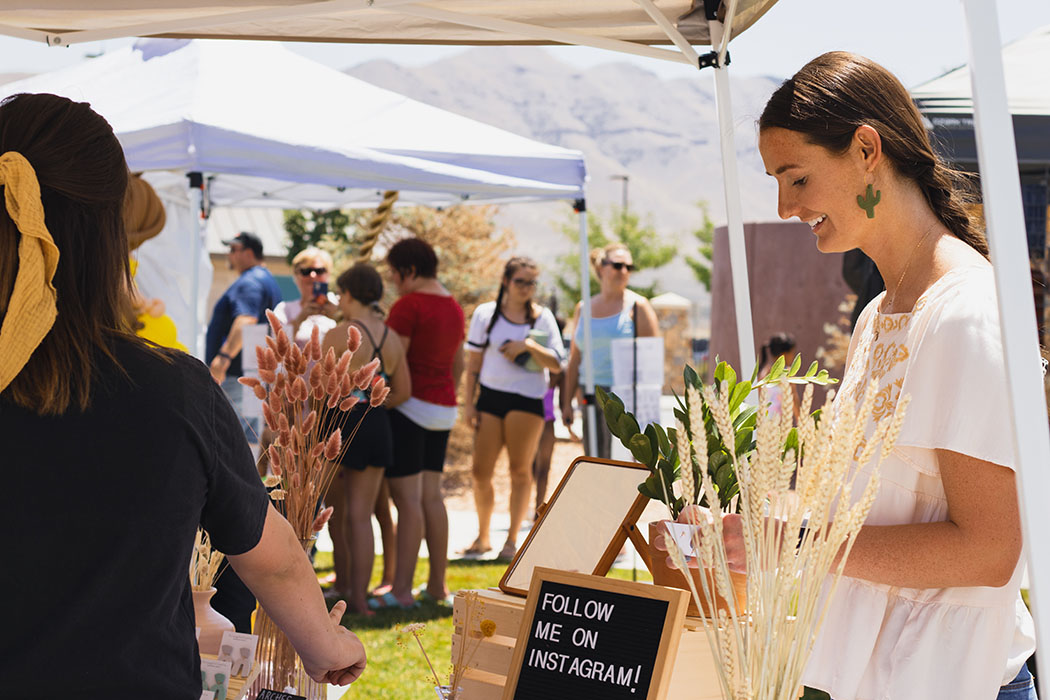 One of the best ways to get your business in front of more people is to attend events. Maybe you've never attended one before, or maybe you already frequent shows in your area each year. Either way, it's a wonderful opportunity to meet other artists and get direct feedback from people about your work.
If you've never attended an event before, start by looking in your local community. See if there are seasonal events, farmers markets, fairs, galleries, or festivals you could attend as a vendor. Attending events can be a lot of work, but is highly praised by vendors as one of their favorite things to do with their businesses.
For more seasoned event vendors, see how you can expand your reach by seeking out new events in different areas. It's good to have the same shows to rely on each year, but if you want to reach new people then you need to find them in new places. Look at events in surrounding cities or states, or even around the country. Or, try a central checkout market instead of a traditional event booth.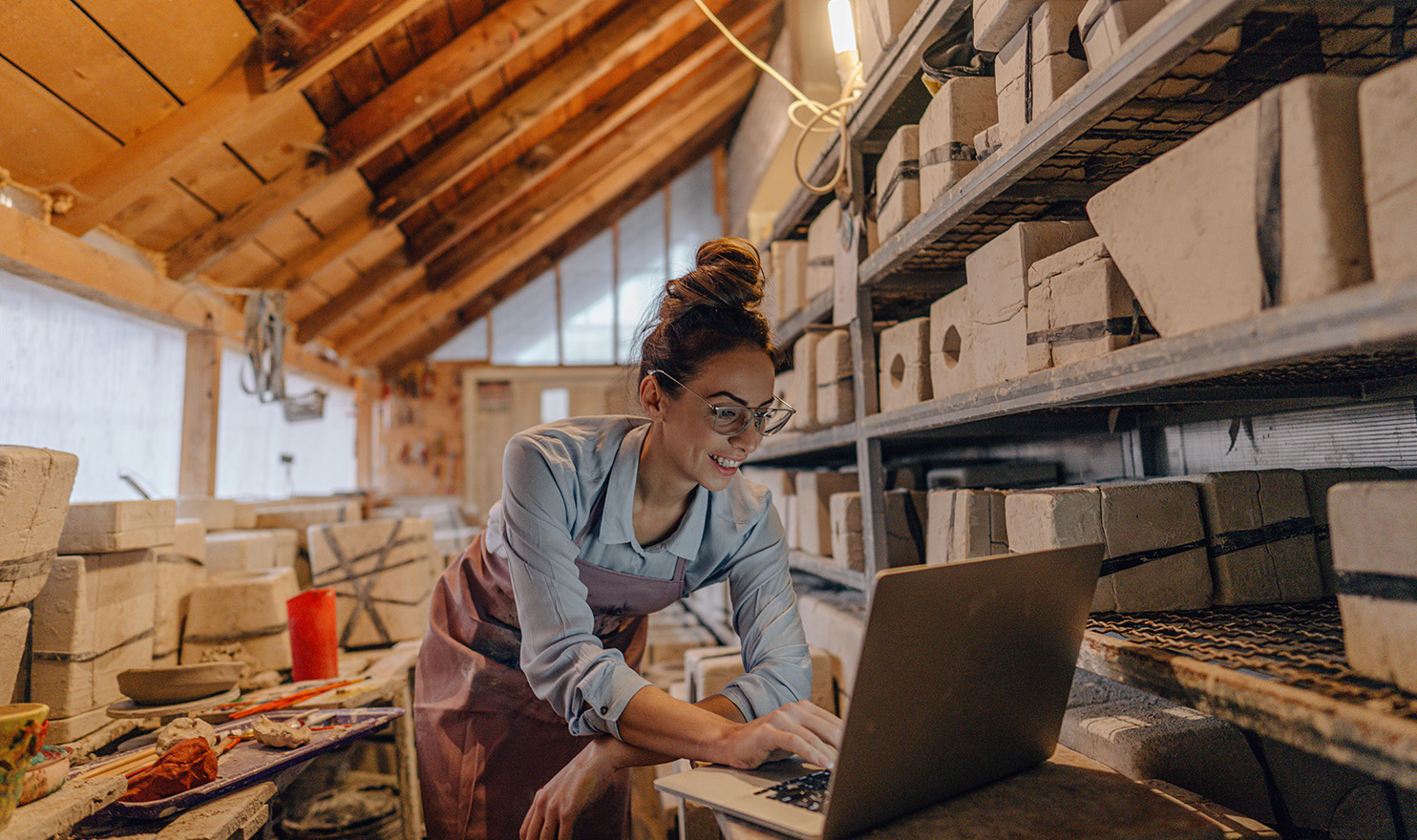 5. Start (Or Refresh) A Blog
Blogging is a more technical way to get new business, and something many artists don't initially think of doing. Think about it this way: you are an expert of sorts in the type of work you do. Maybe you've mastered a certain technique or found a way to combine different mediums in a new way.
You have a unique gift and talent to share with others. Even the way you view art, creativity, running a business, and more is going to differ from other creatives in the industry. Your perspective is valuable. These are things you can write about in blog articles that are shared to your website.
Publishing articles on your site allows you to show up in online searches too. Someone looking to learn more about a topic may stumble upon your blog, which could lead them to your website. This can be done through keyword research. Sites like blank, blank, and blank help you find words and topics people are searching for that are relevant to your business (and it gives you an idea on what to write about).
If you don't have a website, you can look for places to submit the work you write. It could be a journal for jewelers, your college, a website for a society you're part of, a craft magazine, or even your local newspaper. These are all ways you can get the word out about your business in a new way.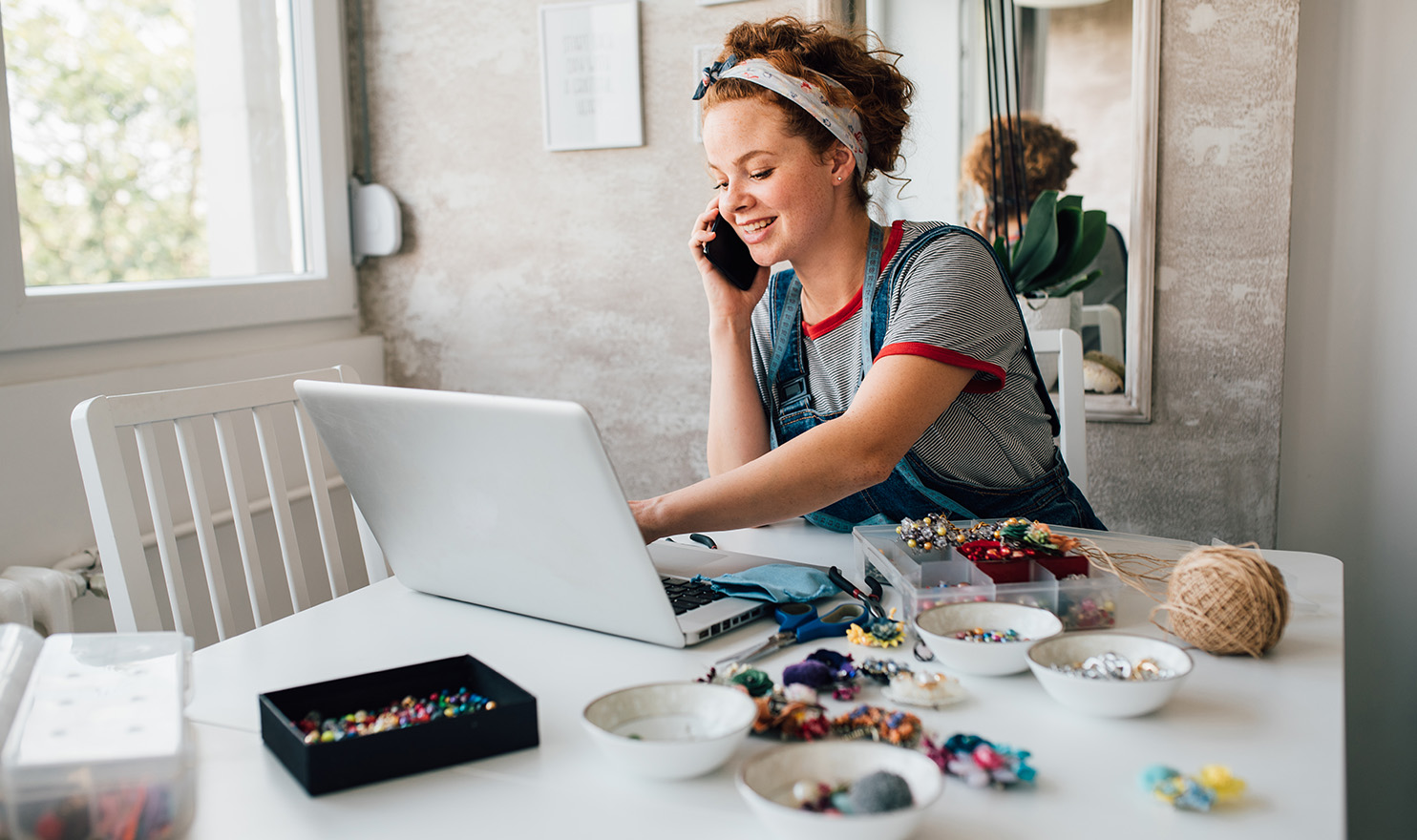 Keep Planning, Keep Testing, Keep Growing!
Remember, marketing isn't something that is set in stone. You can take any of these tips and apply them in your own way to your business. See what works for you—and don't stop re-evaluating your efforts.