Your art deserves to be at the center of a gallery, not a liability lawsuit. That's why thousands of artists choose
ACT Insurance
to help keep them protected from the unexpected. Today we will go over the details of our
painters insurance policy
and how it can benefit you.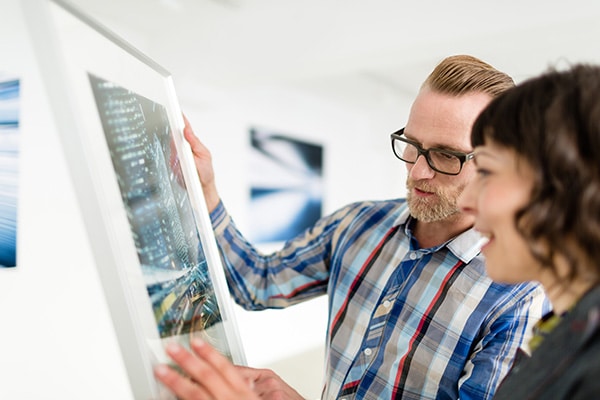 Why Does A Painter Need Insurance?
Whether you create one of a kind pieces for exhibits, custom work for someone's home, or mass produce copies of your work to sell online or at events, having artists insurance is a good idea. For some artists, this is your livelihood and business. For others, this is a hobby you find joy in doing. Regardless of why or how often you paint, we know you put your all into your work and care about what you do. You never expect your work to be damaged or hurt someone else.
If a customer hangs one of your paintings in their home and it falls on them or causes any property damage, they may hold you liable to pay for repairs or medical bills. For these kinds of liability events, you need Product and Completed Operations coverage (available on ACT's annual policy) to help keep you from paying for costly product liability claims.
If you take your work to an event and someone trips on your display or accidentally falls into a painting, they may hold you responsible for paying medical bills and leave you to pay for the damages left. ACT's General Liability and Medical Expenses coverage can help lower or eliminate these costs.
Many galleries, exhibits, events, and shows require proof of insurance and to be added onto your policy as an additional insured. ACT Insurance meets, and often exceeds, these insurance expectations. You can add an unlimited amount of additional insureds onto both our event and annual policies.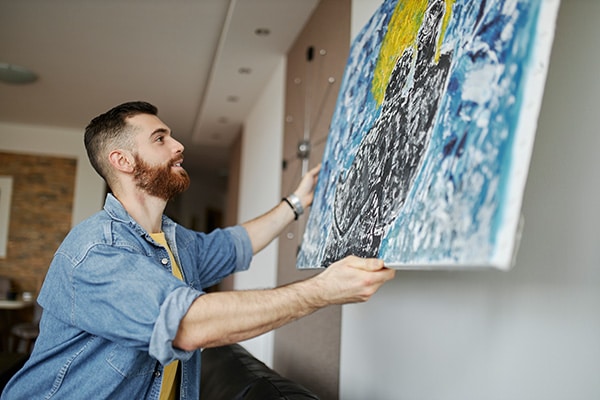 What Insurance Does a Painter Need?
When looking for a good artists insurance plan, you will want to be sure it includes general liability and product liability insurance. This can help protect you from third-party claims for slip-and-fall incidents and accidents regarding your products. You also want to look for business personal property to protect your equipment and supplies from theft and third-party damages.
The short-term event policy is perfectly suited for artists who need general liability insurance for 1–90 days. It offers unlimited additional insureds and coverage for damaged premises rented to you, making it the number one choice for painters attending events. You can enjoy coverage in all 50 states and 24/7 access to your policy documents.
With a one-time payment, the annual policy offers year-round coverage to painters and their products across the nation. Whether you sell your products at events, online, or in stores, our products and completed operations coverage can cover you almost anywhere you do business. With the same benefits as the event policy, plus more, it's no wonder thousands of artists trust ACT every year.
Compare our policies at any time here.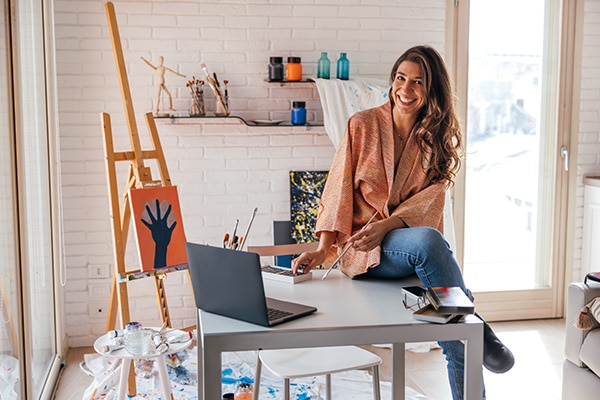 What Kinds of Events Will Painters Insurance Cover?
Painters insurance helps you show and sell your work at festivals, exhibitions, traveling shows, and more. You will want to be sure your work is protected in transit to events and during the length of the show. If anything is damaged or stolen, adding Business Personal Property (Inland Marine) insurance to your policy can help cover the costs of the supplies and equipment used to create your piece.
Bringing your work to events gives you the unique opportunity to meet your customers face to face, connect your work with people, receive feedback in real time, and network with other artists. This is also an excellent time to reach new customers and find inspiration for your next piece.
ACT offers event policies to cover you for one day, seven days, or even up to 90 days. You get to choose when your coverage starts, how long you need it to last, and get an instant proof of insurance. Our policies have nationwide coverage and can be purchased online at any time from anywhere. ACT event policies work when you do!
An event policy is best suited for painters who only attend a few events a year or for a season. We have helped painters get their work into shows at museums, community events, and fine arts festivals.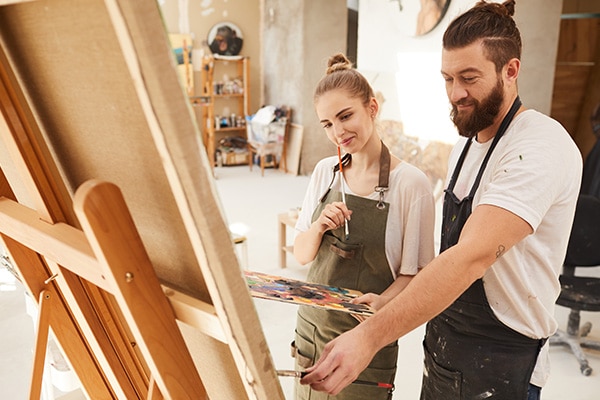 What Insurance Does a Self-Employed Painter Need?
If you run a small business selling your own work, you need a comprehensive artists insurance policy. This can help cover any damages your products face while in shipment to a customer or while you transport it to an event. In the face of a cyber attack, you can have help retrieving lost or stolen customer information, digitized files of your work, stolen funds, and any other sensitive business information you keep online.
Having artists insurance can help you cover medical bills, legal fees, and more in a product liability case. Painters insurance can also help cover you if you teach classes or lead any live tutorials. ACT's policy will even help cover you in the case of libel or slander against your business. If you have proof someone has broken into your studio and stolen or damaged your work and supplies, ACT will lower or eliminate the costs to repair and replace.
While many of these scenarios are uncommon, they can and do happen. Some of the most common claims ACT receives are often covered under our annual policy. The ACT annual policy includes all of the same benefits as the event policy and more. This policy gives you the freedom to run your own business and attend events without worry.

The annual policy is best suited for artists who need more comprehensive coverage, sell products online, instruct classes, and participate in multiple events throughout the year. Our policy has even helped artists get their products into online marketplaces such as Etsy, Amazon, and Jane.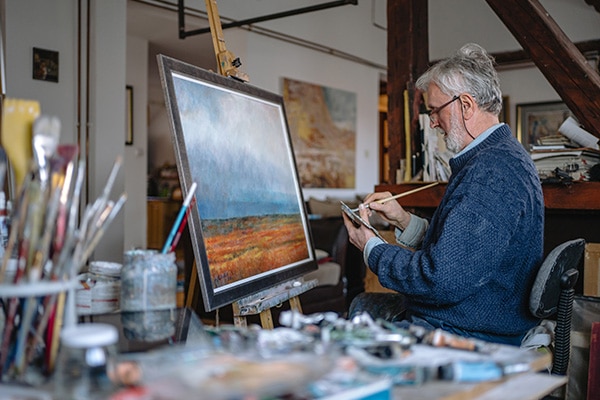 How Much Does Painters Insurance Cost?
Because ACT offers two different policies with customizable features, the final cost for your policy can vary. Our event policy starts at just $49 for 1 to 3 days of coverage, and the annual policy starts at $279. These are the base policies you can tailor to meet your individual needs.
What can make your policy go up in price
Additional days of coverage on the event policy

Gross annual sales

Increased limits

Adding on coverages, such as business personal property or professional liability insurance
If you ever have any questions about your coverage, you can speak with a licensed agent at 844-520-6991.
Where Can I Get Painters Insurance?
You can get a policy for painters insurance on ACT's website in just 10 minutes or less. Your policy begins immediately, or on your chosen start date, and gives you instant access to your Certificate of Insurance.
Because our application is entirely online, you can sign up anytime, anywhere. Our policies include nationwide coverage so you can feel confident knowing you're backed by ACT wherever your art takes you.
Get Artists Insurance With ACT Today!
So, do painters need insurance? After reading this far, we hope you agree the answer is YES! Get peace of mind and confidently keep creating knowing ACT has your back. It's your job to paint and our job to protect it.
Join the thousands of artists in the ACT community and insure your work today!
Note: ACT Insurance can cover fine arts painters or craft painters, but not muralists or contract painters for homes and buildings.