When did you first decide to form a business? Was it when you painted your first piece, crafted your first table or necklace and sold it at a local event? Or, did you dream of being your own boss, and creating things looked like your ticket out of the corporate office
ACT is dedicated to helping artists, crafters, and tradesmen entrepreneurs such as yourself, achieve success by protecting your assets with liability insurance. We're now going a step further to help creative business owners set up their business's legal structure with a valuable new resource.
We're pleased to announce that as an ACT customer, you now have a new resource with incorporate.com, a company dedicated to helping businesses electronically file to incorporate and to manage the legal requirements of federal and state laws regarding your business licensing.
You'll have access to discounted packages to incorporate your businesses through incorporate.com. If you've ever wondered, "how do I start a business?" we have teamed up to help you.
INCORPORATE.COM BENEFITS FOR ACT CLIENTS
Incorporate.com offers two packages. They have slashed their rates for ACT clients.
Starter Plan
Regular Price: $99 ACT Special: $89
Completion & filing of formation documents
Access to Compliance Watch®, incorporate.com's online tool
A $75,000 corporate compliance guarantee
Electronic document delivery
Starter Plus Plan
Regular Price: $278 ACT Special: $199
All the benefits of the Starter Plan
A Federal Employer Identification Number (EIN)
An LLC Operating Agreement/Corporate Bylaws
What Incorporate.com Can Do For Creative Businesses
One of the most important decisions you'll make is deciding whether you should incorporate, set up an LLC, or choose another legal structure.
Incorporate.com can assist your artistic business in making these decisions with the following services and tools:
Access to Business Start-Up Wizard that includes guides on starting your business
Online Compliance Watch® tool
Registered agent service
EIN assistance and IRS interfacing
Preparation and filing of annual reports
And more
Reasons to Incorporate Your Art, Craft, or Trades Business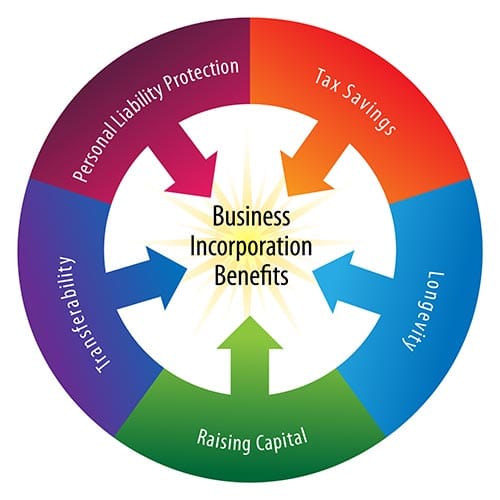 As an artist, crafter, or tradesman you may choose to incorporate to further protect your personal finances and assets.
Reasons to incorporate:
Protect your assets
Create tax benefits
Lender credibility
Longevity
Investor Attraction
How to Start an Art, Craft, or Trades Business with ACT & Incorporate.com
Incorporating and insuring your business is easy with our new resource. Incorporate.com provides a step by step guide to setting up your business's legal structure and offers further compliance assistance. Meanwhile, ACT protects your assets with comprehensive artist, traders, and craftsman insurance.
Together, our easy, online processes simplify both insurance and incorporation tasks.
To purchase ACT insurance and access the Incorporate.com benefits, click here. If you have any other questions regarding this new benefit, don't hesitate to contact us.