As an artist or crafter, you are passionate about the products and work you create. You've had success selling them at fairs and festivals, and now you might be wondering if it would be possible to take your business full-time. So, if you've ever thought that your side business has the potential to become your main source of income, here are some things to help you get going.
ASK YOURSELF: DO I REALLY WANT TO DO THIS?
The first thing you really need to consider is if making your side business your full-time business is really something you want to do. Sometimes things change when you "have" to do them. For example, you need to be sure that you will still find the same excitement and enjoyment when you move your side business to full time. If you don't think it will ruin the fun you've been having making your products, then there really isn't anything holding you back.
RESEARCH, RESEARCH, RESEARCH
Once you've determined that you would like to make your side business your main business, you need to do some research. Everything you do regarding your business needs to be backed by hard data as to why you are doing it. Among other things, what you discover will help you to determine the demand for your product, how much it will cost to run your business, and where your customers are located.
YOU NEED A PLAN
After you've done your initial research, you will need to develop a plan for your business. This plan should be more than a simple sketch in a notebook. It needs to reflect everything about your business's current situation, as well as where you want your business to be in the future and how you're going to get there. This includes planning your finances, product costs, marketing, calendars, goals, and other business activities.
GET ONLINE AND GET SOCIAL
The reality of the digital age is that your customers could be almost anywhere. This means that to reach them, you need to be easily accessible. If you don't already have one, either set up a website or find someone who can help you do it. Don't cut corners here. This will be the face of your company for many of your customers. Make sure your website matches your brand, is easy to use, and is professional. Similar to your website, you also need to have a social media presence that engages current and potential customers. Remember, not everyone uses the same social media, so be sure that you find the social media channels that reach and appeal to your customers. Once you've got your social set up, don't neglect it. Posting regularly and with a variety of content will keep your customers engaged, but they will also know if you don't give it 100% and your brand could suffer as a result.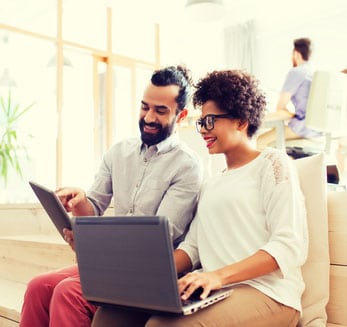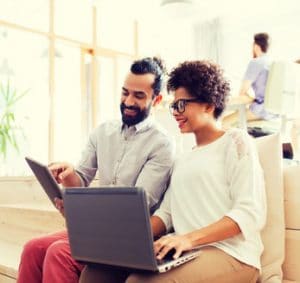 NETWORK AND STAY CONNECTED
Networking is crucial for anyone looking to run a business. Find people who have successfully taken their hobby and turned it into a business and talk to them. Networking with people who have taken a business from scratch to success can help you to avoid pitfalls and even give you tips and tricks. You might also want to look at joining professional and business organizations. For example, artists and crafters have an international organization called the Professional Crafters Guild. Such professional organizations can help you to succeed and offer industry specific resources. However, there are many resources to help your business including the local chamber of commerce, libraries, trade & business magazines, and others.
SATISFYING RESULTS
Taking your side business to a full-time career is no small task, but in many cases it is possible. Though there will be ups and downs as you figure out what makes your business work, don't let that discourage you. If it is truly something that you love to do, who knows, in the end you might just change your life and enjoy your work.