During December 2013, for every Facebook like we promised to donate $1 to the non-profit charity Feed the Children. The charity provides food, clean water, medicine, and educational supplies to underprivileged and malnourished children in the US and numerous foreign countries.
Children throughout the world suffer from lack of nutrition, dirty water, poor sanitation, and a lack of education. Feed the Children strives to help children overcome these situations by helping them attain healthy food and clean water; providing health care, medicines, and vaccinations; and supplying education and school supplies. Feed the Children also provides disaster relief across the world so that children and families can attain immediate help and rebuild their communities.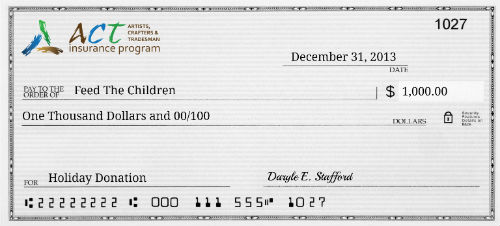 Our goal was to raise funds and promote the many valuable donations and resources Feed the Children gives to help these children. Donations to Feed the Children are matched and multiplied by corporate partners, so each dollar donation from likes grew five times to make sure children are properly cared for.
Despite the fact that we didn't meet our fundraising goal, we still donated $1,000 to Feed the Children. We want to thank you for your support and Facebook likes during December and ask that you still continue to support Feed the Children's programs.