It's no secret the holidays are known to be hectic. That period between September 1st and December 31st can feel like a whirlwind, leaving many creatives overwhelmed.
Now's the time to make this holiday season your best one yet.
Here at ACT Insurance, we think being prepared is one of the biggest keys to being successful. We gathered 16 tips you can use to prep your creative business for the festive season—so you can have less stress and more success.
Ready to take on the most wonderful time of the year? Let's get started!
1. Set Goals For Yourself
Setting goals allows you to effectively plan out your holiday season. If you want to increase your sales, you can calculate how many pieces you need to sell. That helps you know how much supplies you need and when to start making your items.
If you want to have more personal time off, you can start adjusting your shipping dates and building up your inventory now. Just make sure your goals are realistic and measurable so you aren't left feeling defeated. And be sure to celebrate your successes along the way!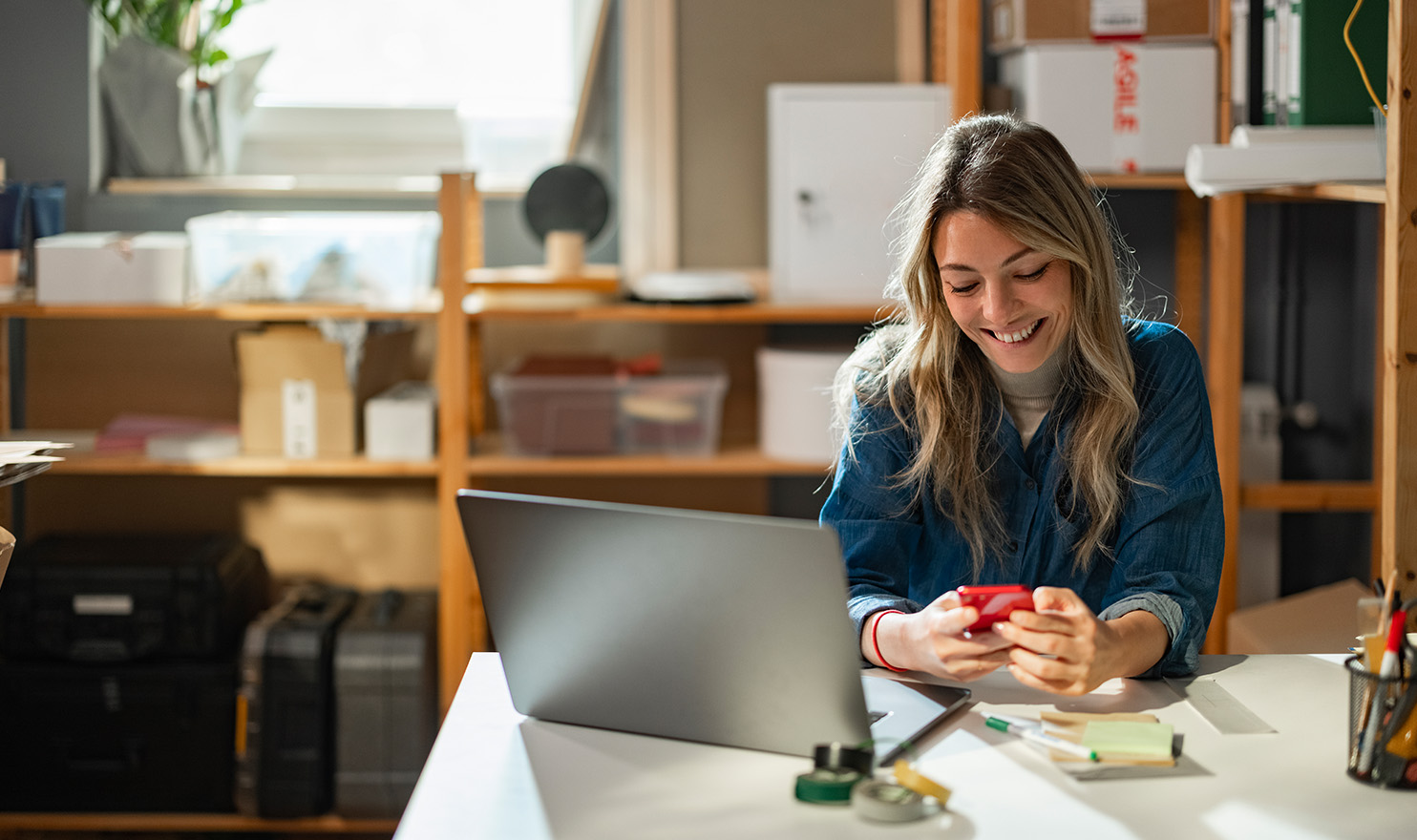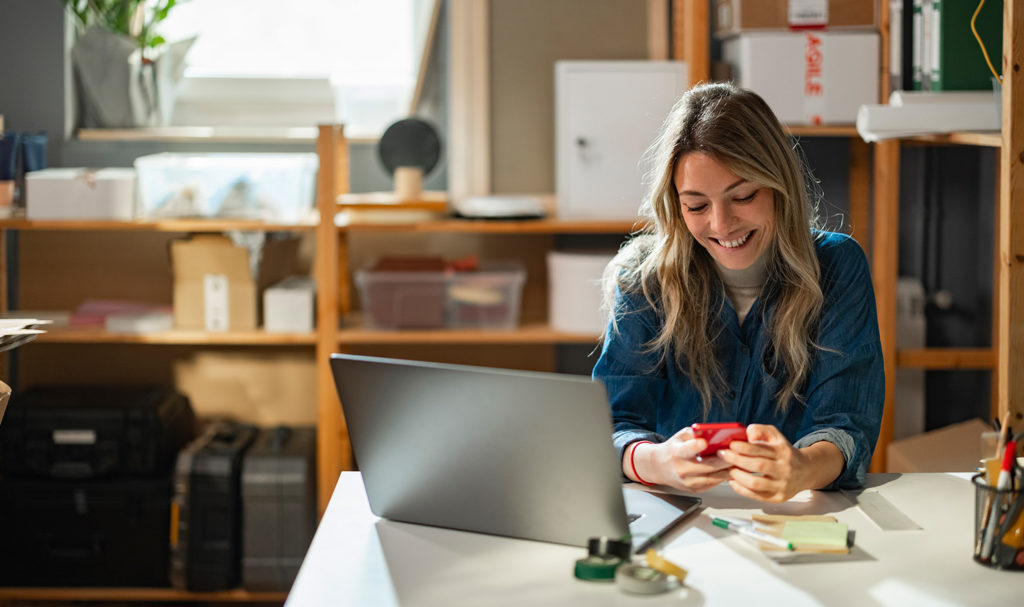 2. Keep Track Of Important Dates
Have a list of the major upcoming holidays and shopping events. This will help you plan shipping times, gauge your processing time, and plan out any promotional materials (like emails or social media posts).
Here are a list of major events to add to your 2023 holiday calendar:
September 23 — Autumn begins
October 31 — Halloween
November 1 — Dia de Los Muertos begins (Mexico)
November 23 — Thanksgiving
November 24 — Black Friday
November 25 — Small Business Saturday
November 27 — Cyber Monday or Mega Monday
December 3 — Advent begins
December 6 — St. Nicholas' Day (Europe)
December 8 — Hanukkah begins
December 21 — Winter begins
December 24 — Christmas Eve
December 25 — Christmas Day
December 26 — Kwanzaa begins
December 26 — Boxing Day (UK/Canada/Australia)
December 31 — New Year's Eve
January 1 — New Year's Day
A great way to spruce up your shop for the season is to add some new items. Think of fun seasonal or holiday pieces you could create. Try putting a twist on a current product. Having these limited time items can increase your sales and keeps customers coming back year after year.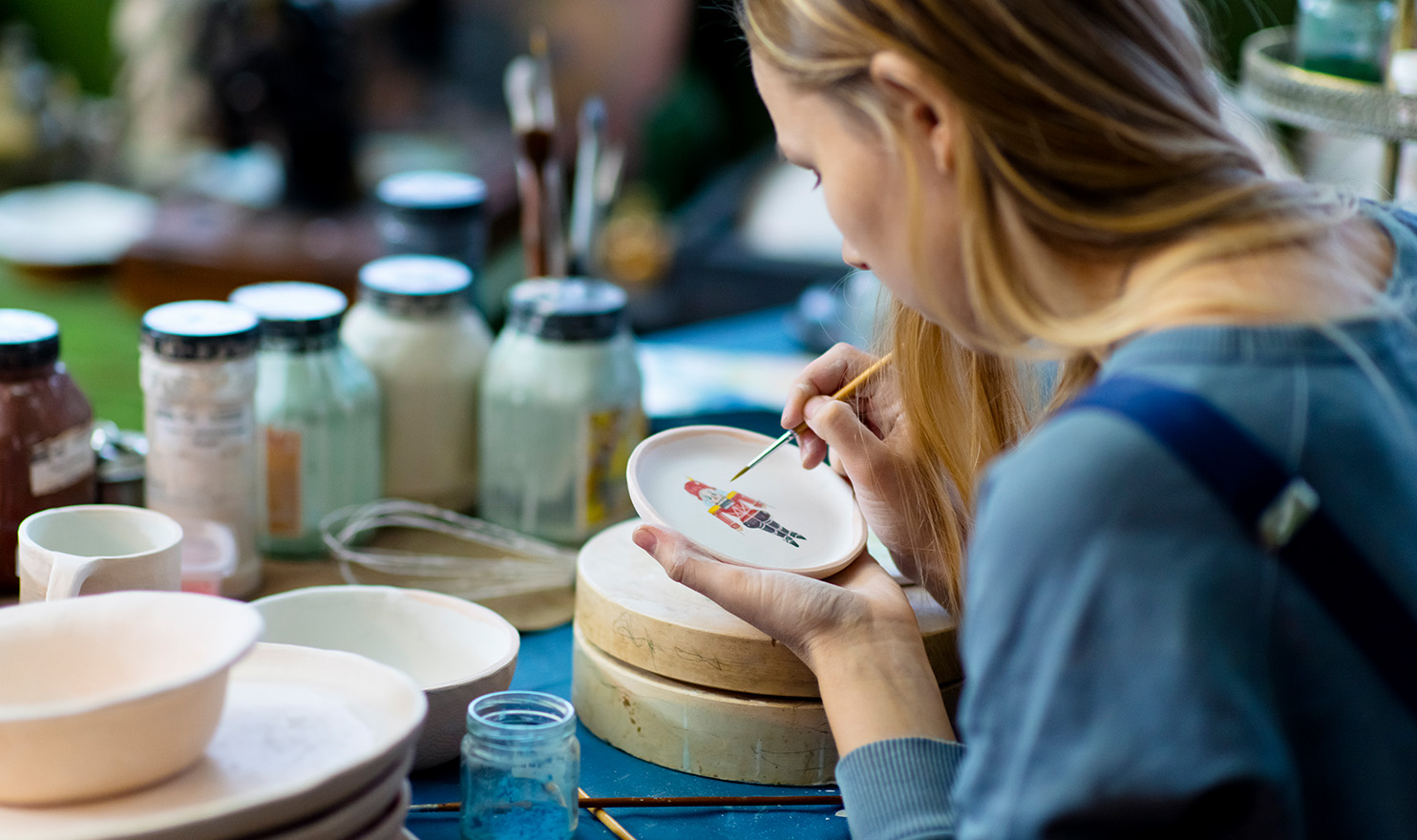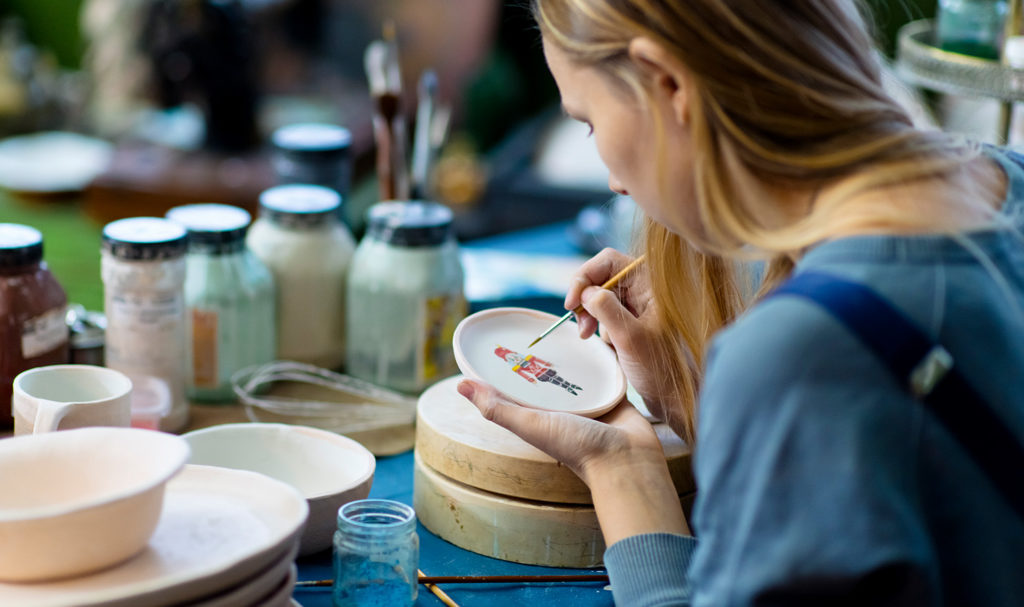 Take a look at all the items you plan on selling through the September–December holiday season. Start ordering your supplies for these products now. This allows you to start creating your pieces earlier and have what you need when you need it.
Not only is the holiday season slowing down shipping for you, it slows down the shipment of items you need to create your products. The last thing you want to do is be stuck without the right supplies and delay your customer's orders from being delivered.
The more pieces you can create and stock up on, the better. This allows you to:
Get products shipped out faster
Have stuff on hand for last minute shoppers
Get a head start on the upcoming increase in orders
Set an inventory limit on certain items
Have more time to take off for yourself closer to the holidays
If you make custom items, you can start by making the base for your products. That way when customizations come in, you already have something started and can add to it.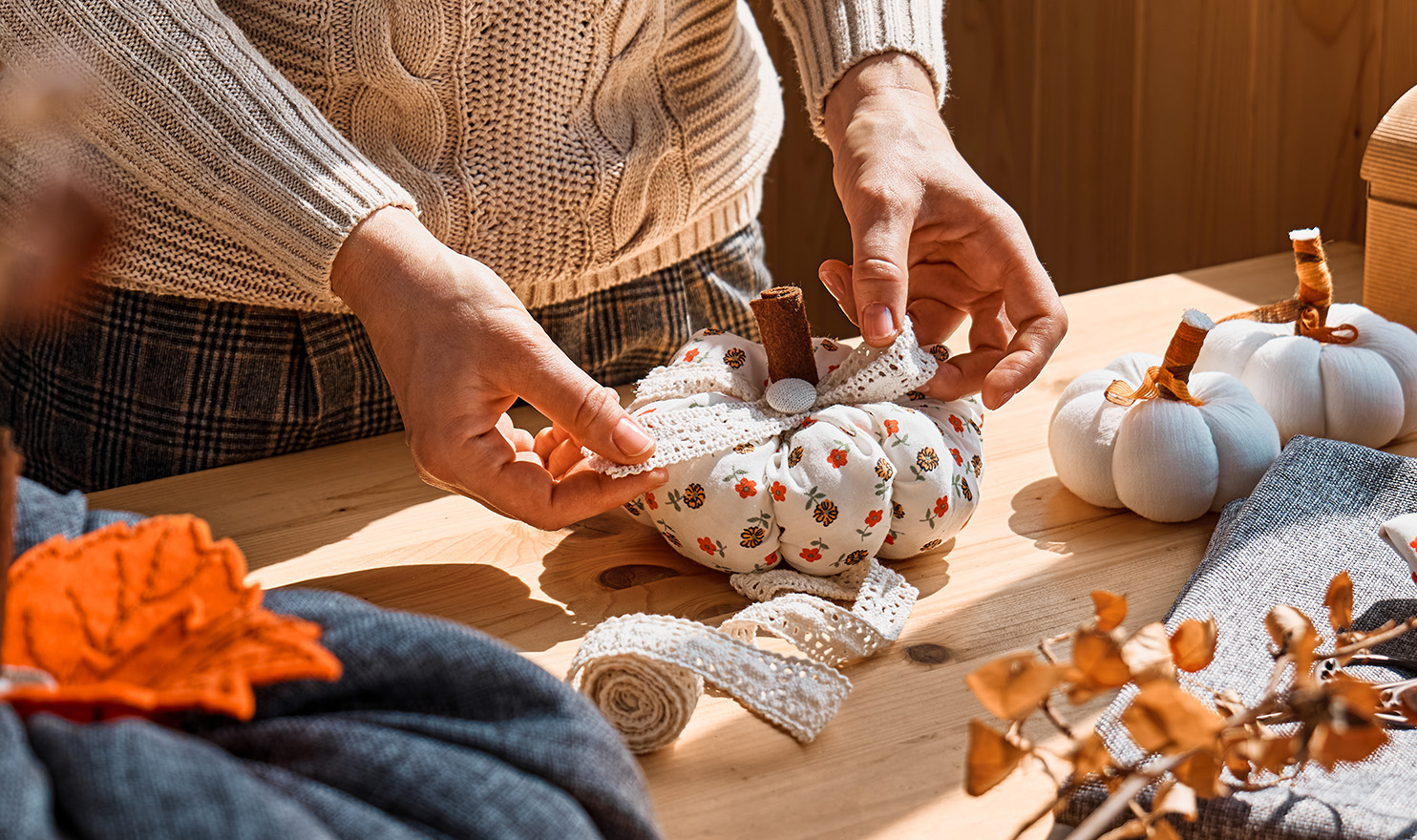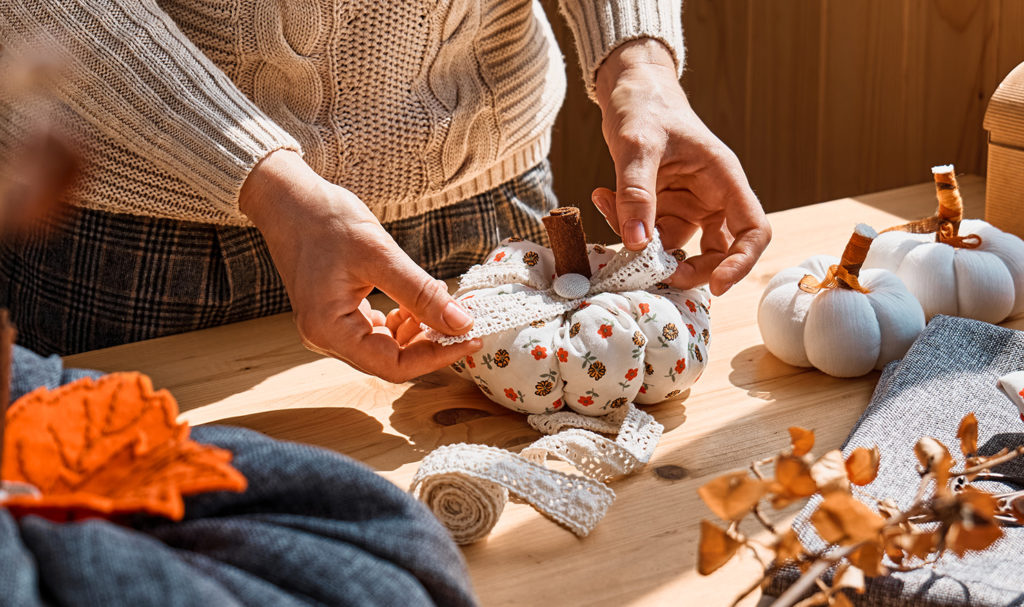 6. Create A Holiday Shipping Schedule
Shipping delays are more common closer to Christmastime. Estimate ahead of time when you expect to ship your final packages while accounting for 1–2 weeks of delays. This will be your shipping cutoff. Clearly communicate this cutoff date on your site so customers can shop accordingly.
You may want to consider looking at different mail carriers to see who you want to ship through. Consider any international orders you may receive as well.
7. Adjust Processing Times
As the holidays get busier, you may not have as much time to work on pieces and ship them out as quickly. You also don't want to overwhelm yourself with orders. Consider increasing your processing time to give yourself more flexibility with deadlines. Make sure you update this in your product descriptions and shop policy so customers are aware of your timeframe.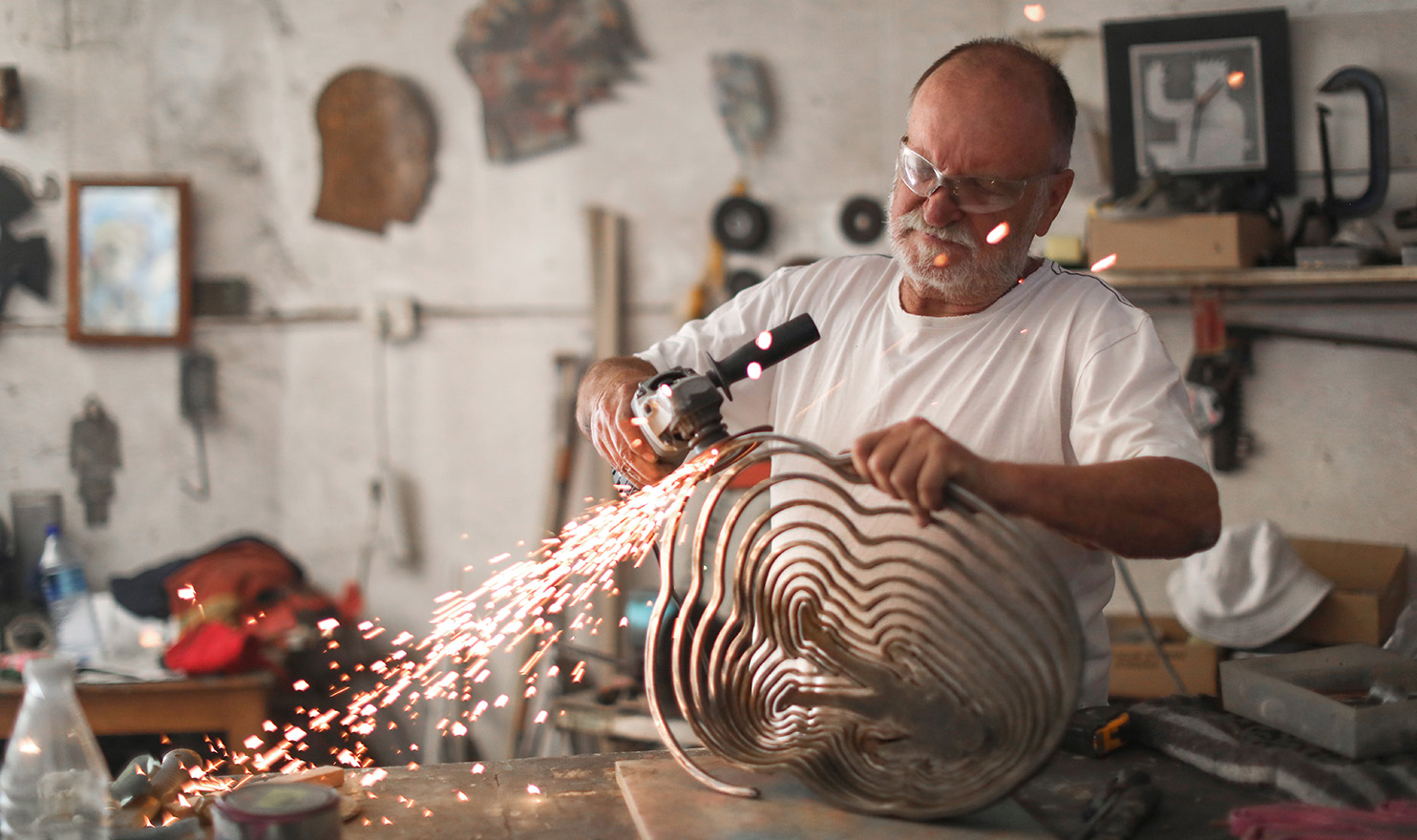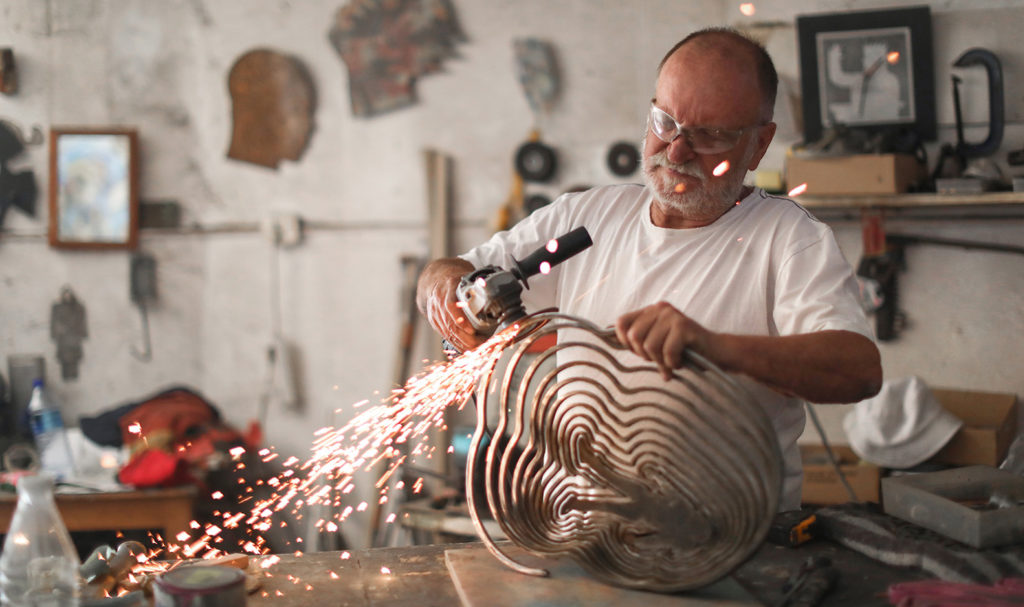 8. Double Check Your Shop Policies
You can save yourself and your customers a headache by having clear shop policies related to your shipping and processing times. You also may want to make mention of a return or refund policy. This is a great place to mention shipping cutoff dates as well.
The clearer you can communicate your policies, the easier it is on you to avoid angry customers, bad reviews, and stressful situations.
Get your shop in the holiday spirit with a festive custom logo! You can change the colors to match the holidays or add icons like pumpkins, leaves, and Santa hats. This can be done easily using free online tools like Canva.
You can add your festive logo to your website and social media pages. You can also update any headers on your site or images you use in your emails to reflect the holiday and season.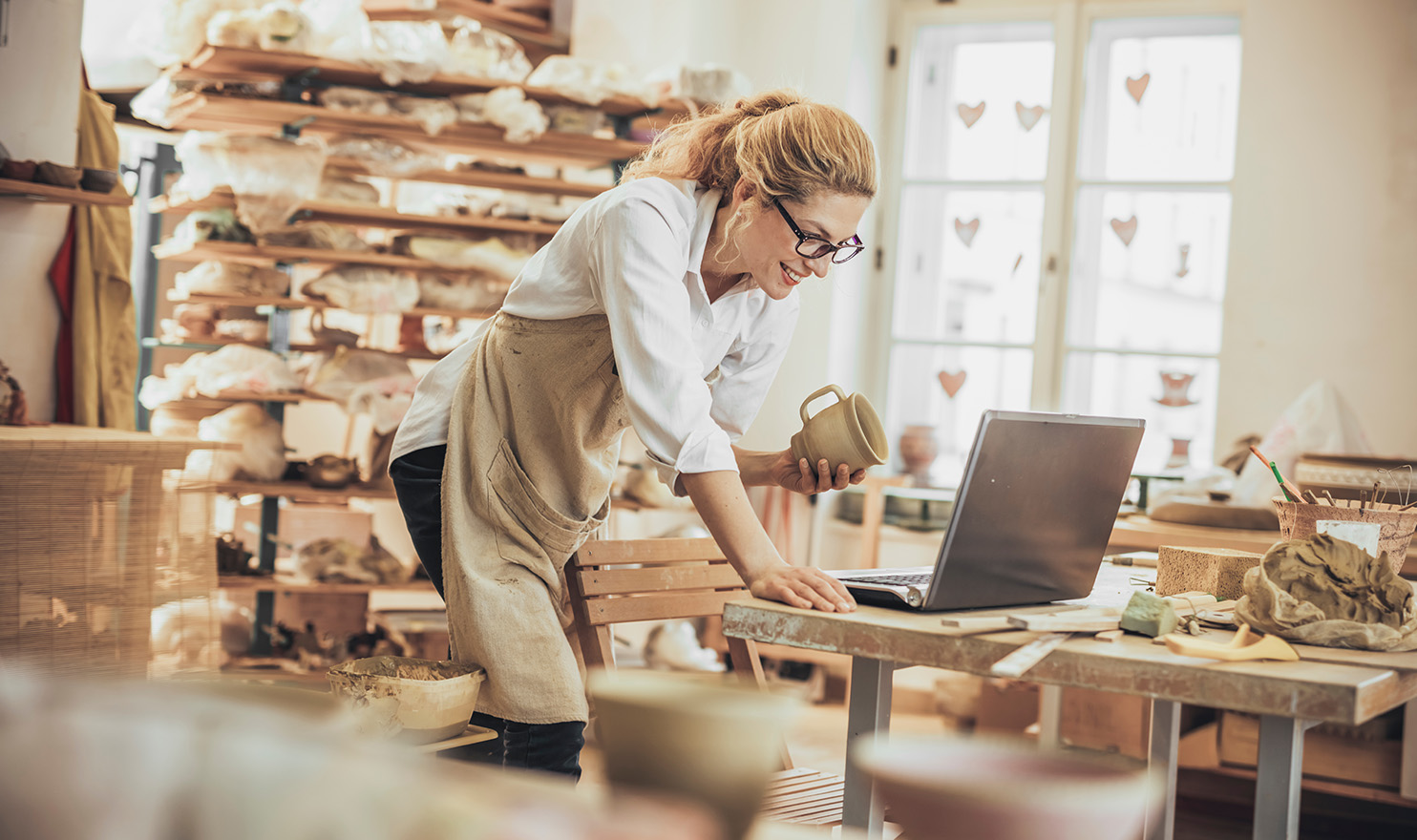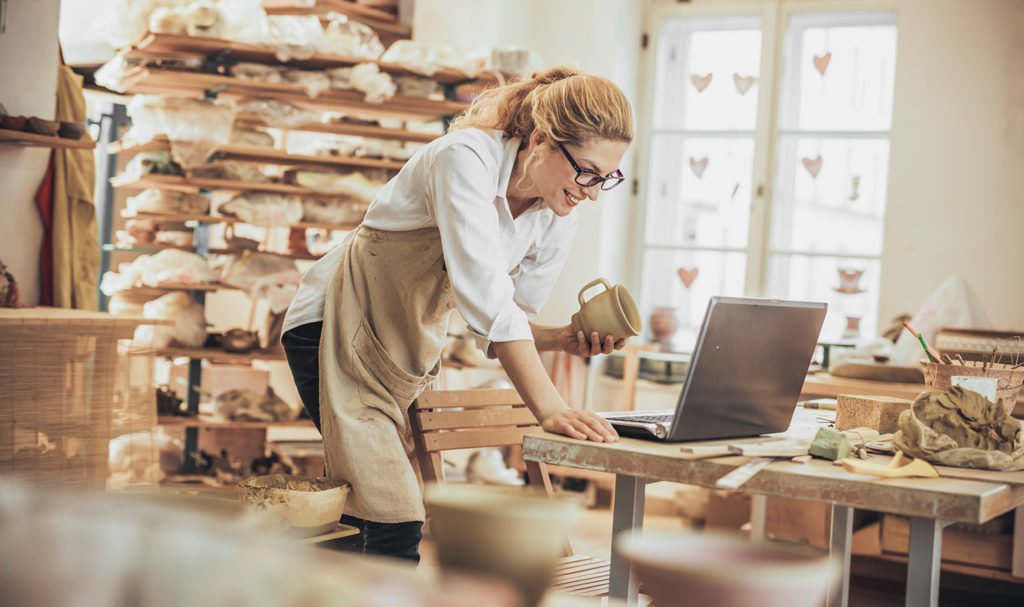 10. Optimize Your Online Store
Whether you sell your work on your own website or through an online marketplace, you want to make sure your items are:
Easy to find
Easy to understand
Easy to buy
Try looking at things from your customers point of view. Are your products easy to find on your site? Are your descriptions clear? Is the checkout process fast and easy? Optimizing your products for your customers can help you increase your sales and have better customer satisfaction.
If you sell your pieces on sites like Etsy, make sure you are using all 13 tags available and your titles have the most important and relevant words first. You also want to make sure you are using basic phrases in your descriptions to allow customers to easily find your products.
11. Create New Social Media Content
Since you're building up your inventory now, this is the perfect time to start creating content with it. It will help you save time later when you are in the middle of the holiday season frenzy. This also gives you a good backlog of content in case you need to make a last minute post.
You can also plan new posts, like holiday giveaways or countdowns. Be sure to capture the behind the scenes work too. This is always a fun way to show your customers what goes into your creative process and helps them feel more connected with you.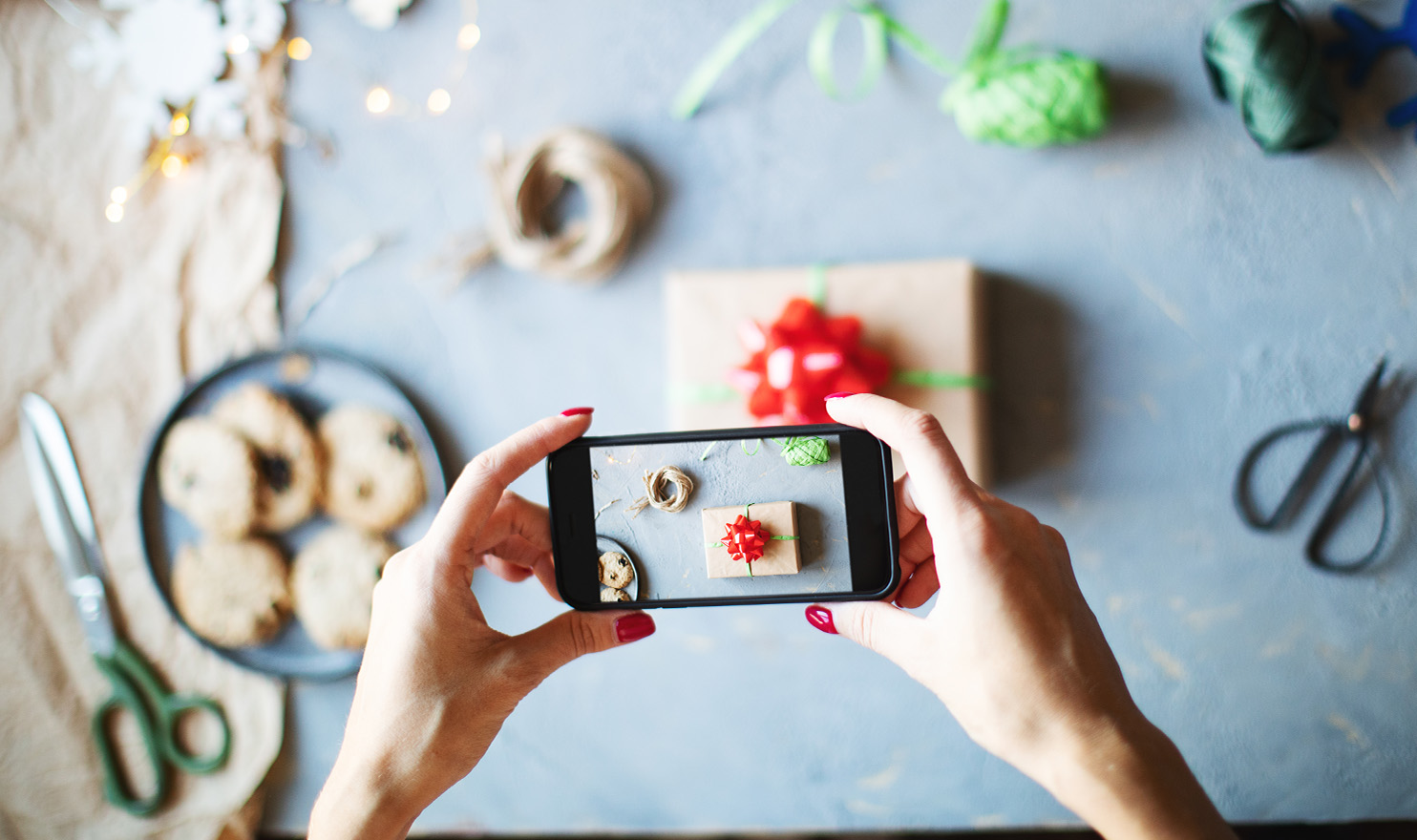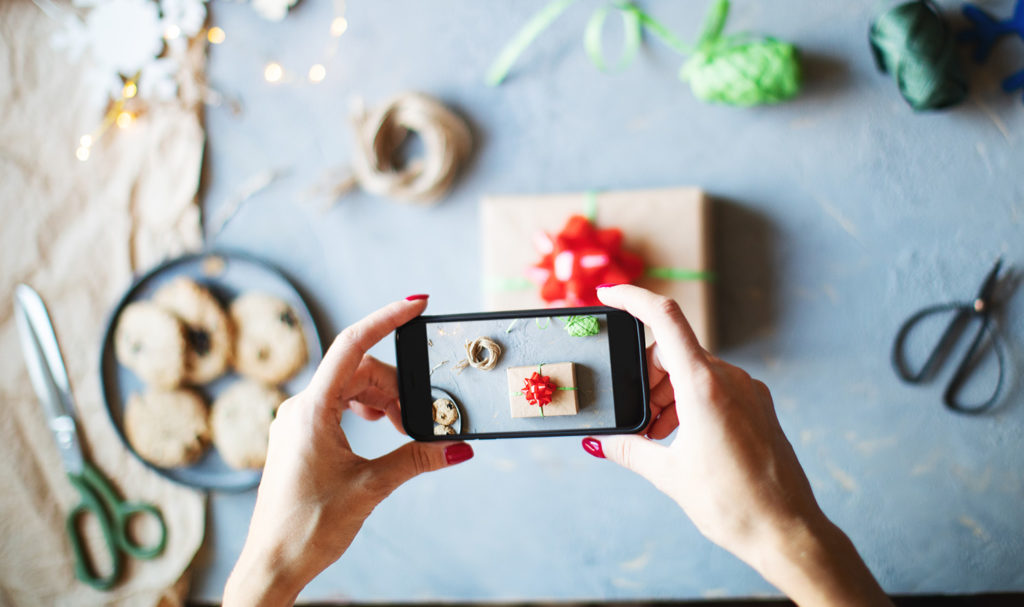 12. Set Up (Or Reorganize) A Shipping Station
If you don't have a shipping station already, this is a great time to set one up. Start by getting all your supplies together so you know you have everything you need. This could be boxes, tape, envelopes, business cards, labels, and printer ink.
Next, designate a spot in your work space to store your supplies and pack up your products. This will make it easier for you to more quickly get purchased items shipped out to customers.
If you already have a shipping station, see if you need to replenish any supplies. You can also add to your station with gift wrap and other fun small seasonal items you want to include in your packages.
13. Update Your Packaging
One fun way to spruce up your products is to update your packaging to match the holidays. You can use packaging with a festive print, change the color of your filler, add stickers, or toss in some seasonal candies. This gives your final delivered product a custom touch customers notice and appreciate.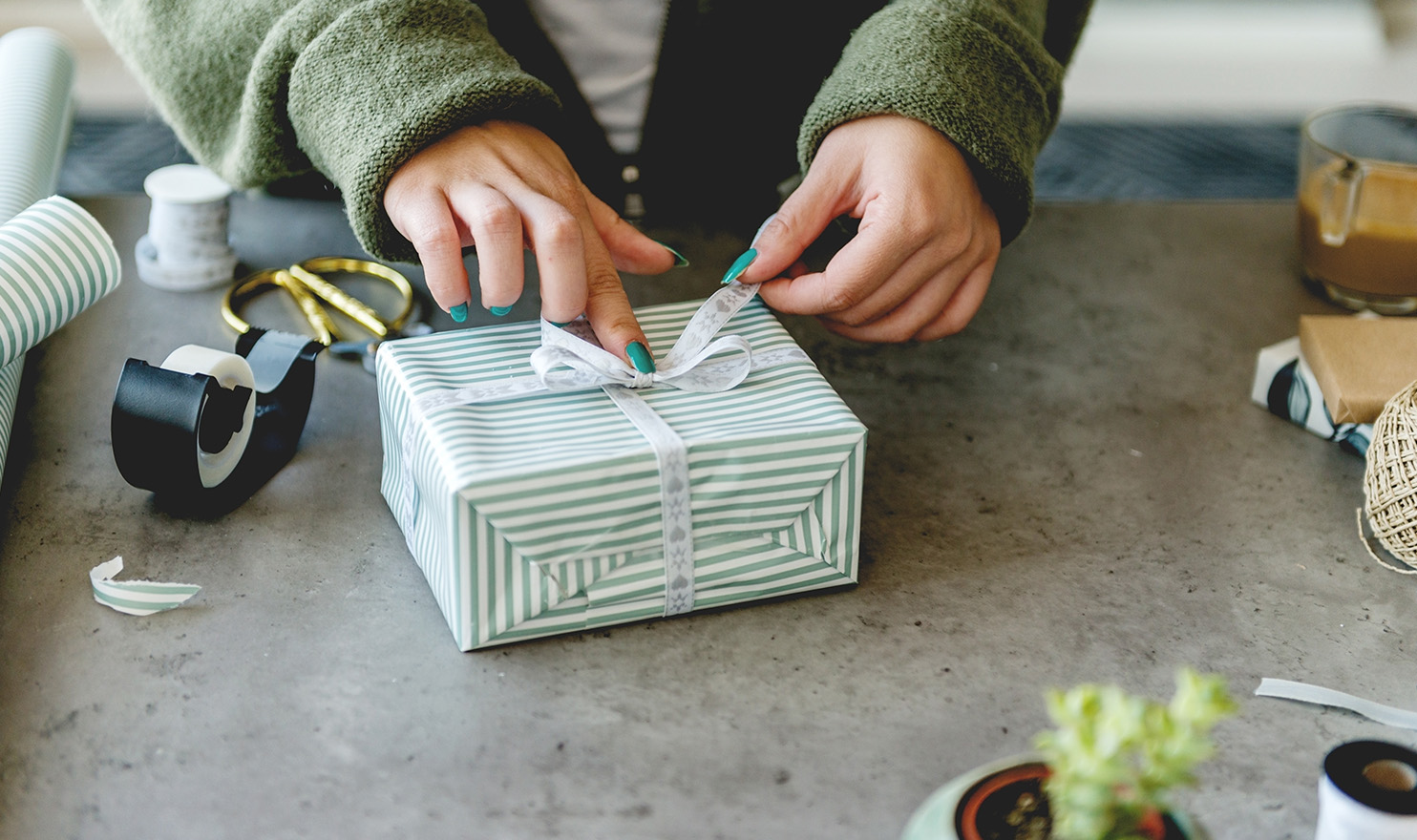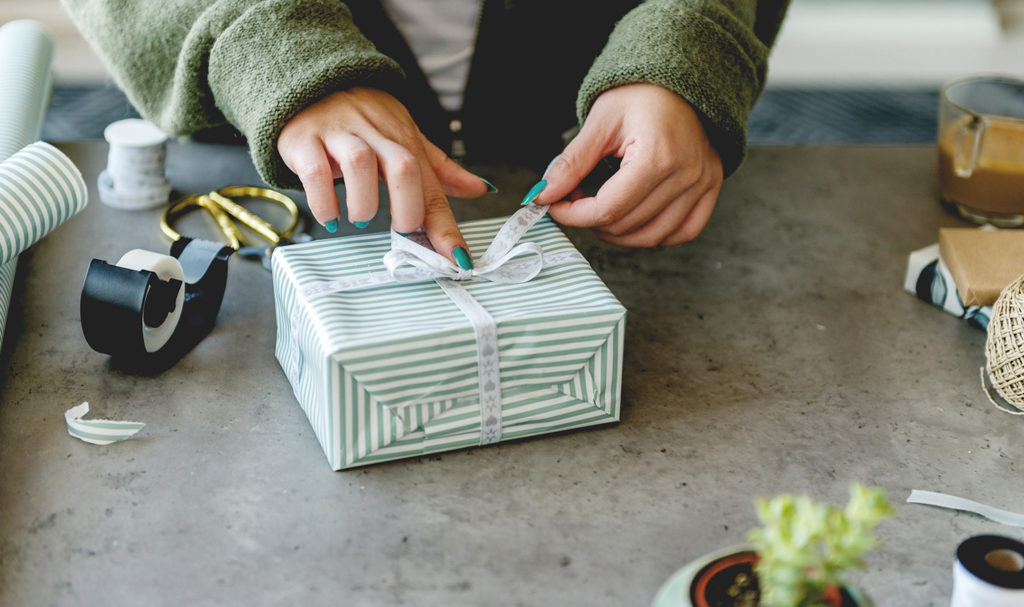 14. Make Your Products Giftable
Items that can be delivered as a gift draw in more shoppers. Not everyone has the time or ability to wrap Christmas gifts, so offering gift wrapping could be a valuable addition. If your products can't be wrapped, you could always add in more festive tissue paper or stickers to create some holiday cheer.
15. Find Local Holiday Markets & Events
Getting involved with events near you is a great way to promote your business and sell more products. You can also get customer's opinions on some of your items. This can help you improve your pieces to increase sales and see what's popular amongst your customer group.
If you need insurance for an event, check out the ACT Show policy. It's a quick and easy way to meet insurance requirements and keep your business protected from costly claims.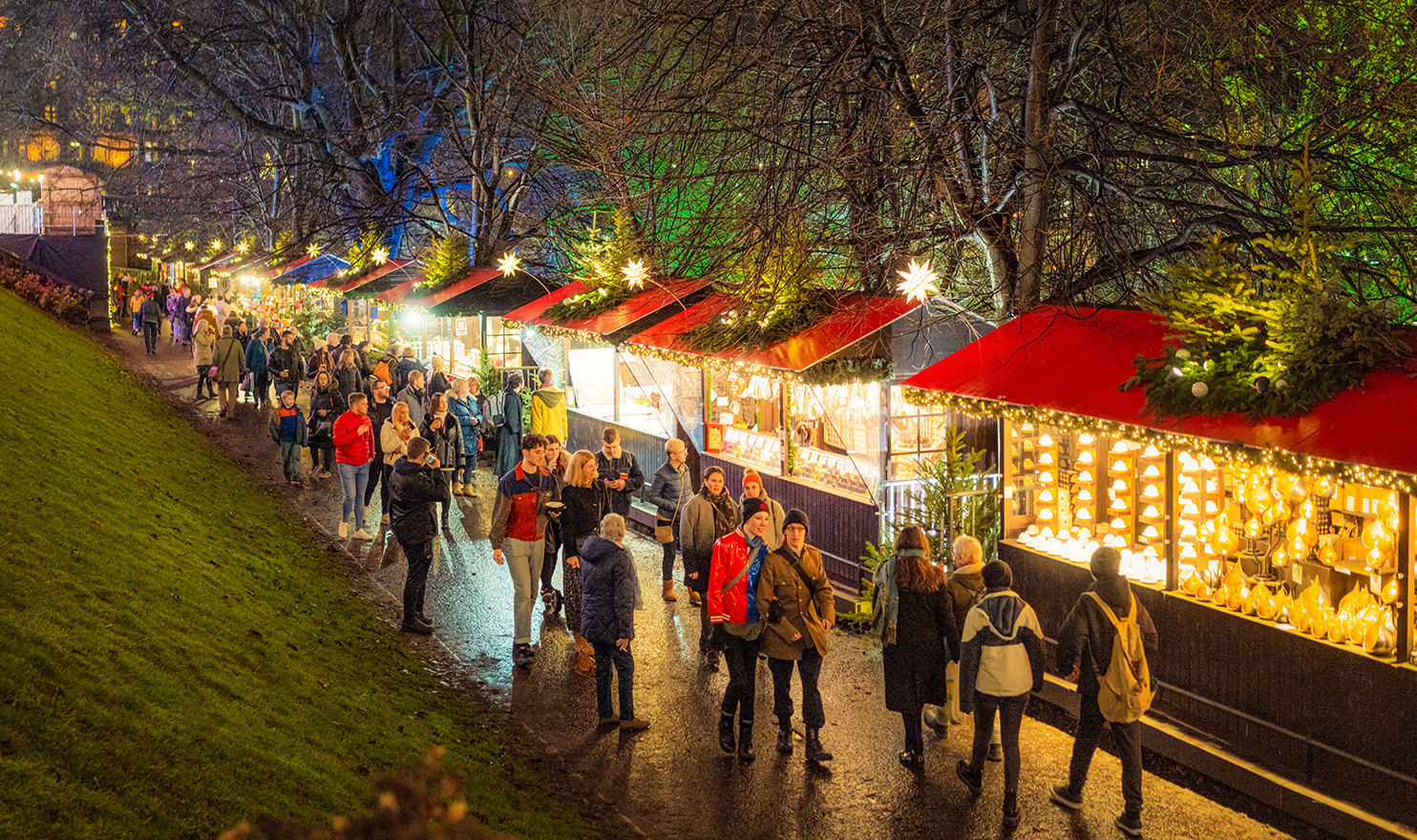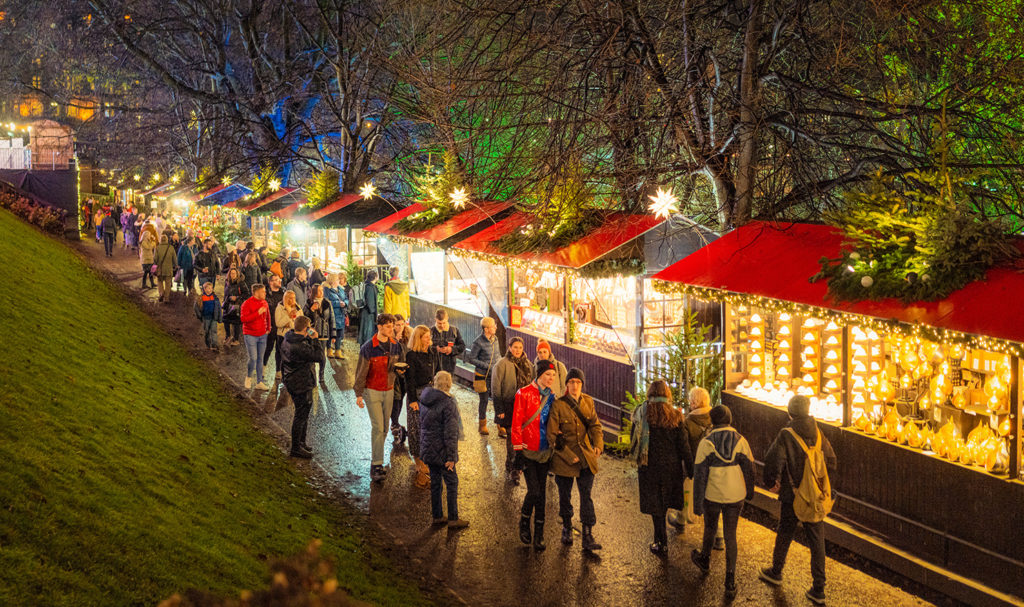 16. Remember To Take Care Of Yourself
It's easy to overwork yourself during this time of year. Not only are you trying to take care of your shop, but you have your own personal calendar filling up with holiday events. Make sure you are giving yourself plenty of breaks so you can stay happy and healthy.
By having a plan in place and getting a head start on the holidays, you can more easily allocate your time to personal and business matters—helping you avoid burnout.
Bonus Tip: Make Sure You Have The Right Coverage
The last thing you want on your plate during this time is a claim or a lawsuit. Making sure you have the right insurance coverages in place could save you hundreds or even thousands of dollars.
The two types of coverage that would benefit you the most are:
Product Liability Insurance—to protect you if a customer is hurt or their personal property is damaged by your product
Tools, Supplies, & Inventory Coverage—to protect your products if they are damaged during shipping; to protect your your inventory, supplies, and tools from theft or damage by a third party
The ACT Annual policy includes Product Liability Insurance and gives you the option to add Tools, Supplies, & Inventory Coverage on to your plan. It's the best way to protect your small business during this busy time, especially if you sell your work online.
We hope these tips will help you and your business have a successful holiday season. Remember to have fun and enjoy the festivities. We can't wait to see you in the New Year!